We couldn't have asked for better weather on Saturday for high-altitude ballooning. The temperature was in the 70s and it was partly cloudy with a light breeze.
We planned to launch between 10:30 and 11:00 am to get full sun above the clouds for the solar panel experiment.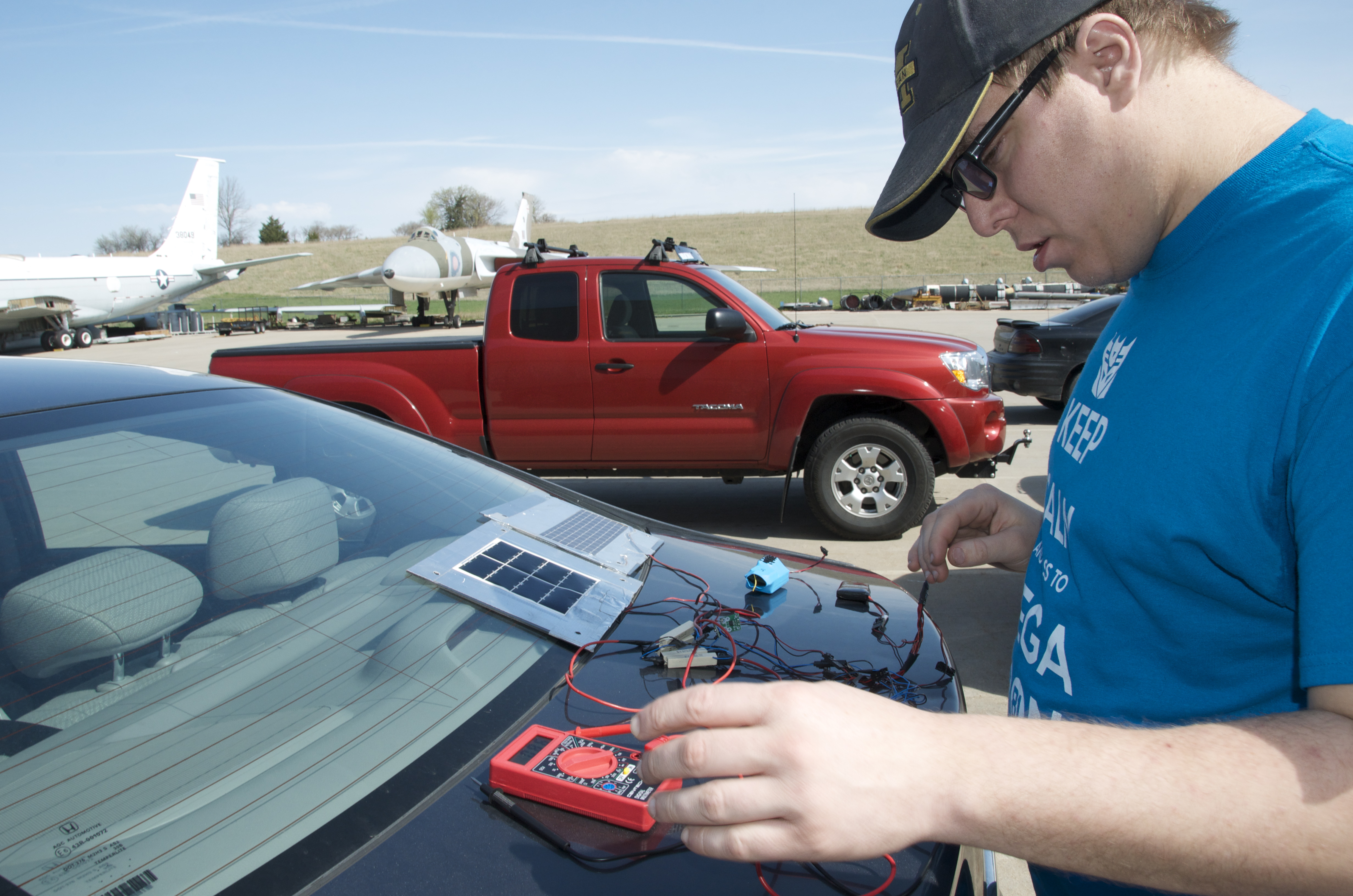 Because we had some last minute electronic difficulties with an experiment circuit, we ended up launching around noon.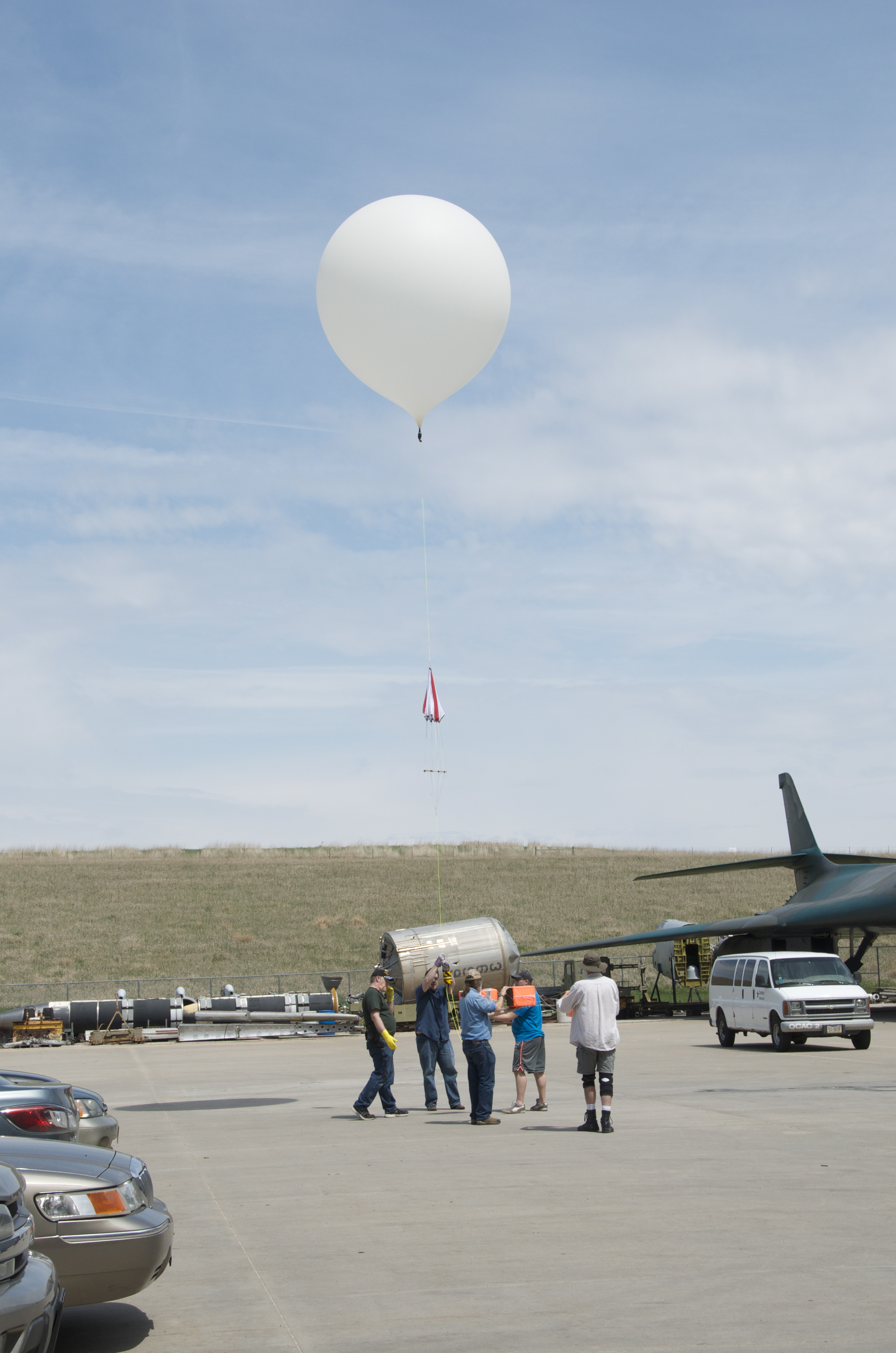 On the chase, I wasn't watching my speed and a state trooper stopped us. After explaining what we were doing, he checked our information and came back saying that he was letting us go with a warning because we had the best excuse for speeding that he had ever heard.
We launched from the Strategic Air and Space Museum near the Platte River opting to fill the balloon in the restoration hanger. Here is an image of the river shortly after launch.
The atmospheric conditions must have been just right to see lots of contrails. You can even see the shadows of the trails on the ground.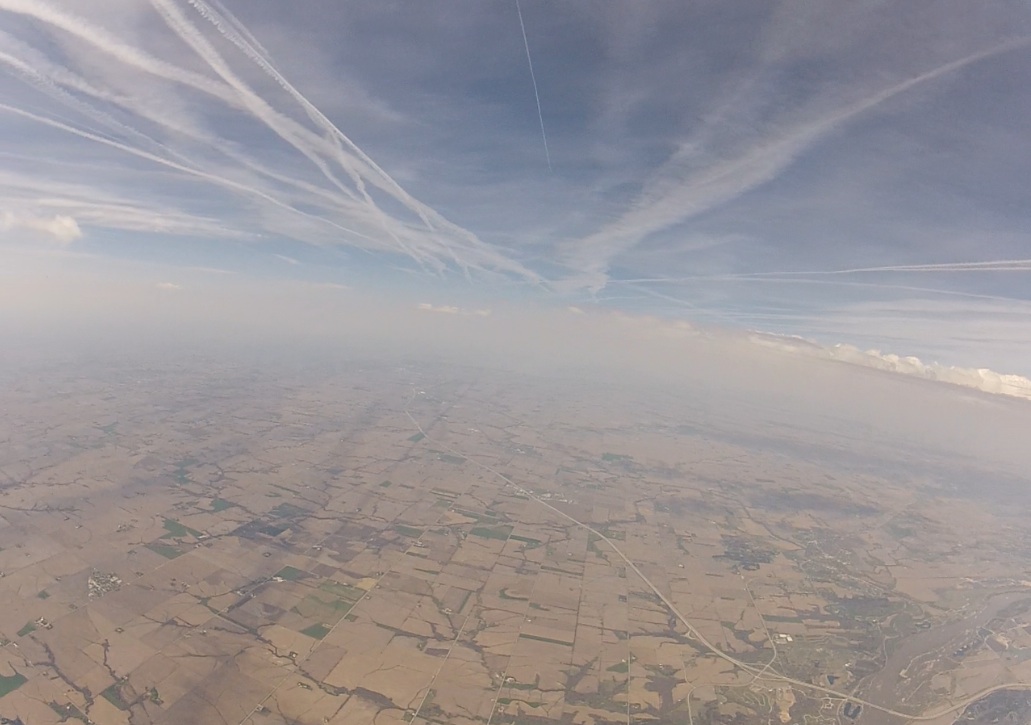 The balloon burst over Nebraska City. Here is view of the Missouri River with the flood plain visible.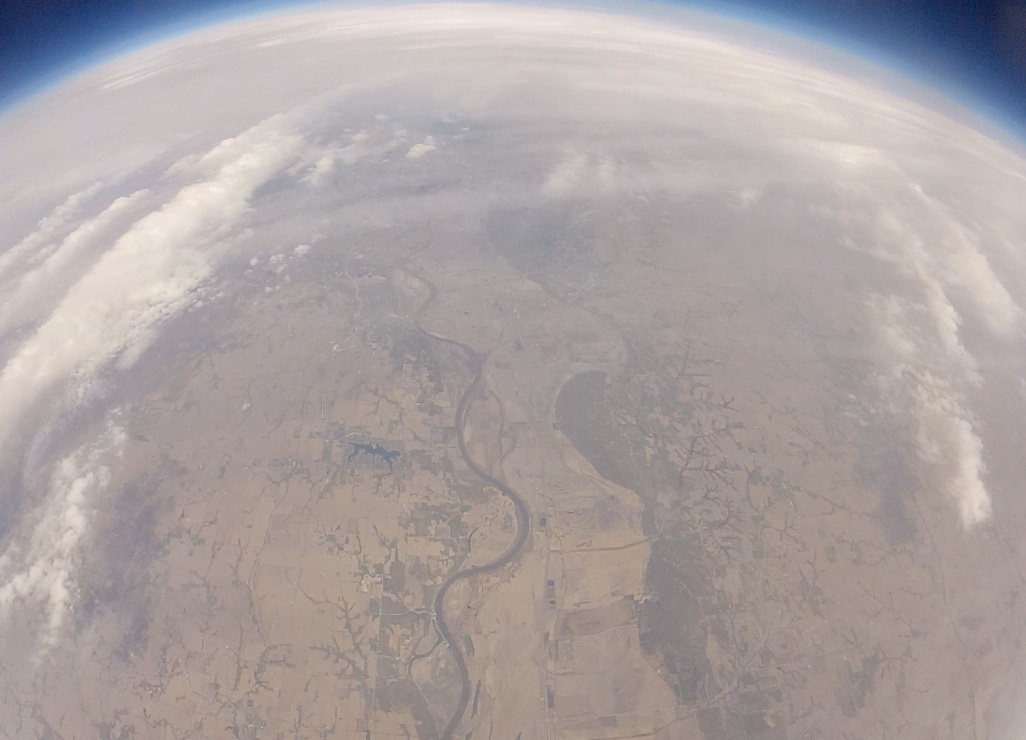 You can even see a contrail line going above the clouds at the maximum altitude of the balloon.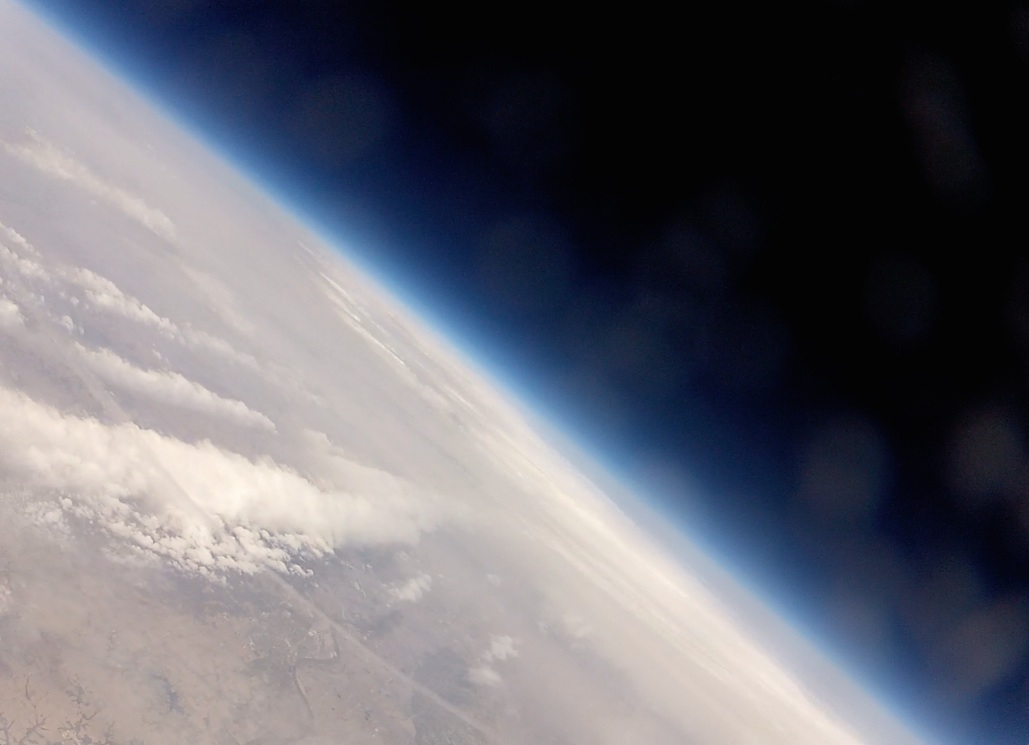 We used a new flight prediction program:  http://predict.habhub.org
It was created by some high-altitude ballooners from Cambridge University and it is SO easy to use and was very accurate. We predicted that it would burst around 85,000 feet but it actually popped around 70,000 feet. It landed 7 miles from the predicted target, but it was right in line with the path given. It landed near the border of Iowa and Missouri, about a 55 mile flight. It fell in a plowed cornfield. You can see the 3 orange pods in the middle of the next photo as taken from the dirt road.
Before we left Iowa, we saw a coyote, a pheasant, several deer, and a controlled burn in a field.