We tried our first tethered launch at the Nebraska State Fair in Grand Island.  It was clear, but very hot and humid, and we had a large crowd of people to witness the launch.
The goals of this launch were to promote our program, try the tether, get good imagery of the fair and all of the people at the launch, and try out the Mobile Observatory as a base station of operations for the balloon flight.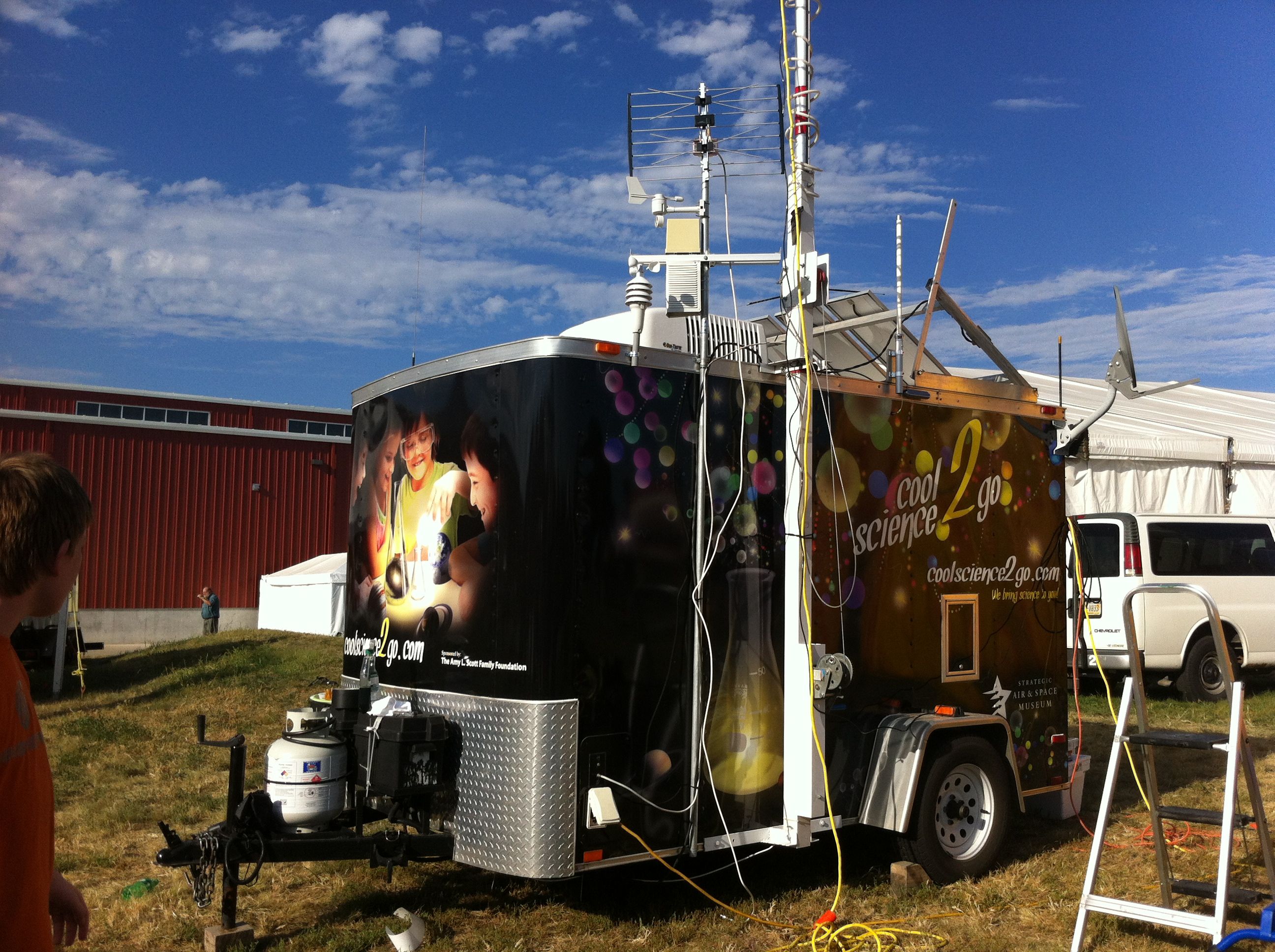 Because we were not flying student experiment pods, we were able to get some basic pressure, temperature, and radiation data for possible data mining activities for students in the next year.
The launch was around noon and there was very little wind. The prediction software estimated the landing at 40 miles away to the South East. It was decided to overfill the balloon a bit to reach altitude quicker and shorten the distance of the chase.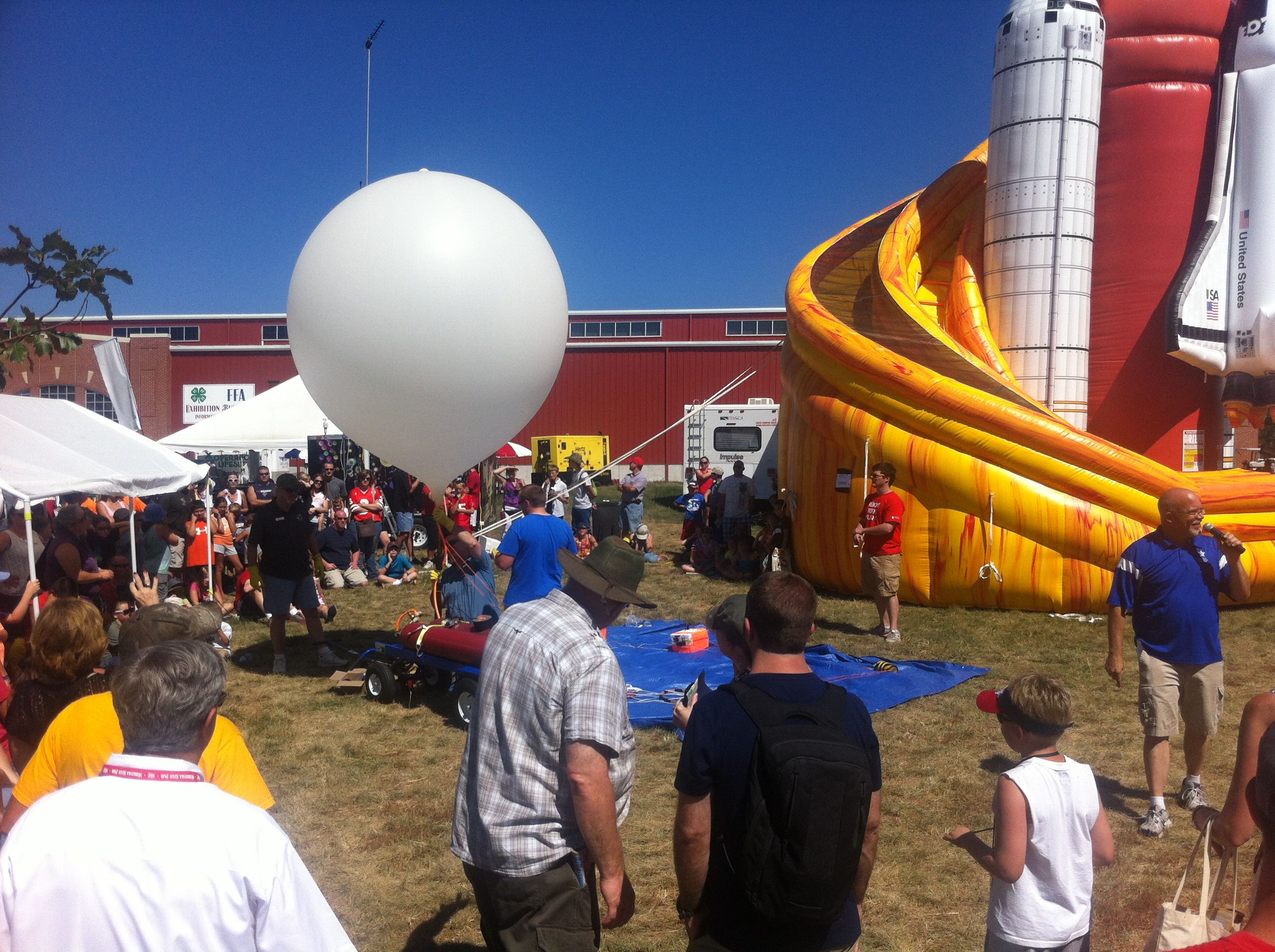 The tether allowed the balloon to ascend to 150 ft. and take video of the crowd before the countdown to release.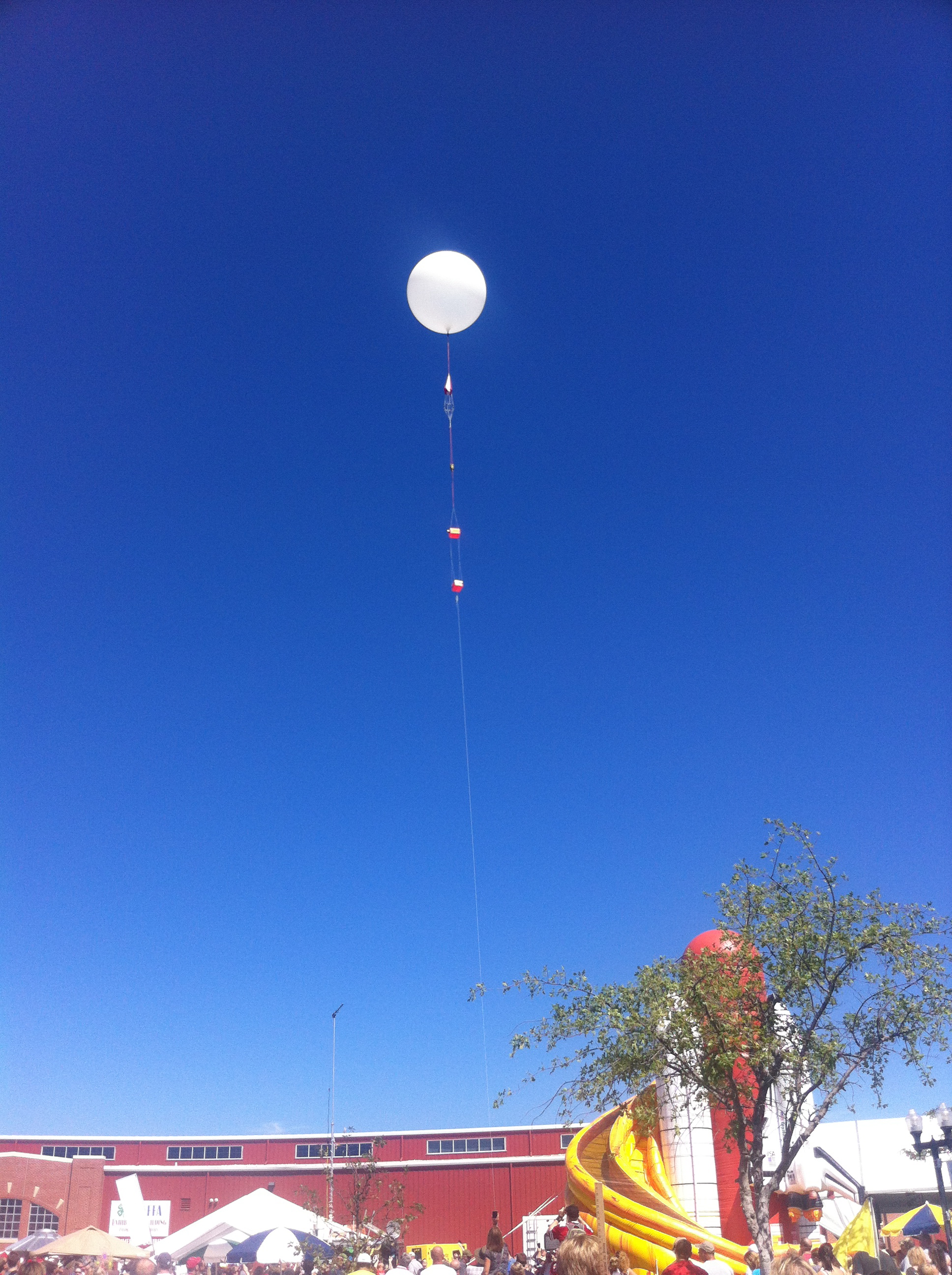 Link to video of release of the balloon: TakeOff
Here are some video stills from the balloon during its flight: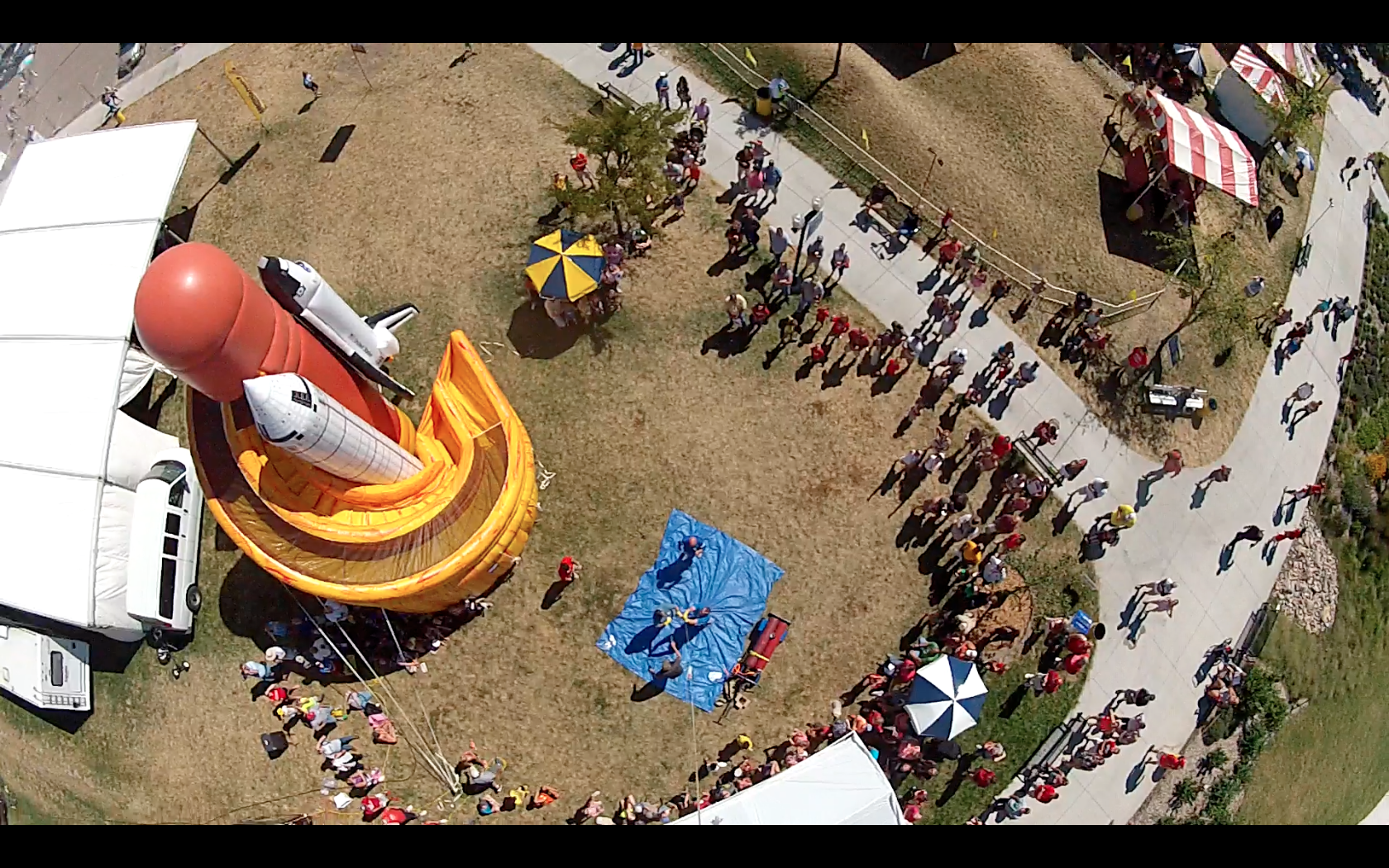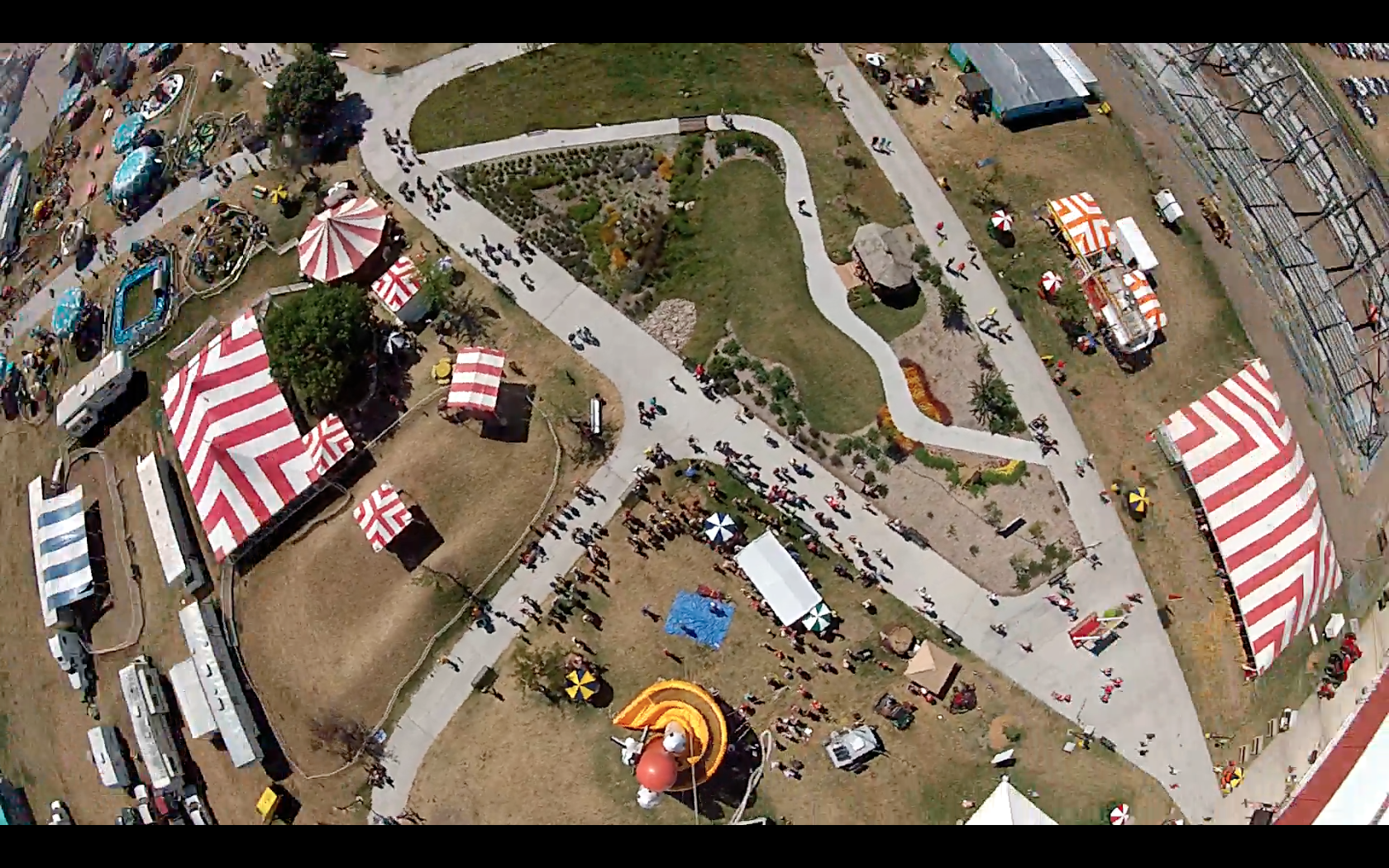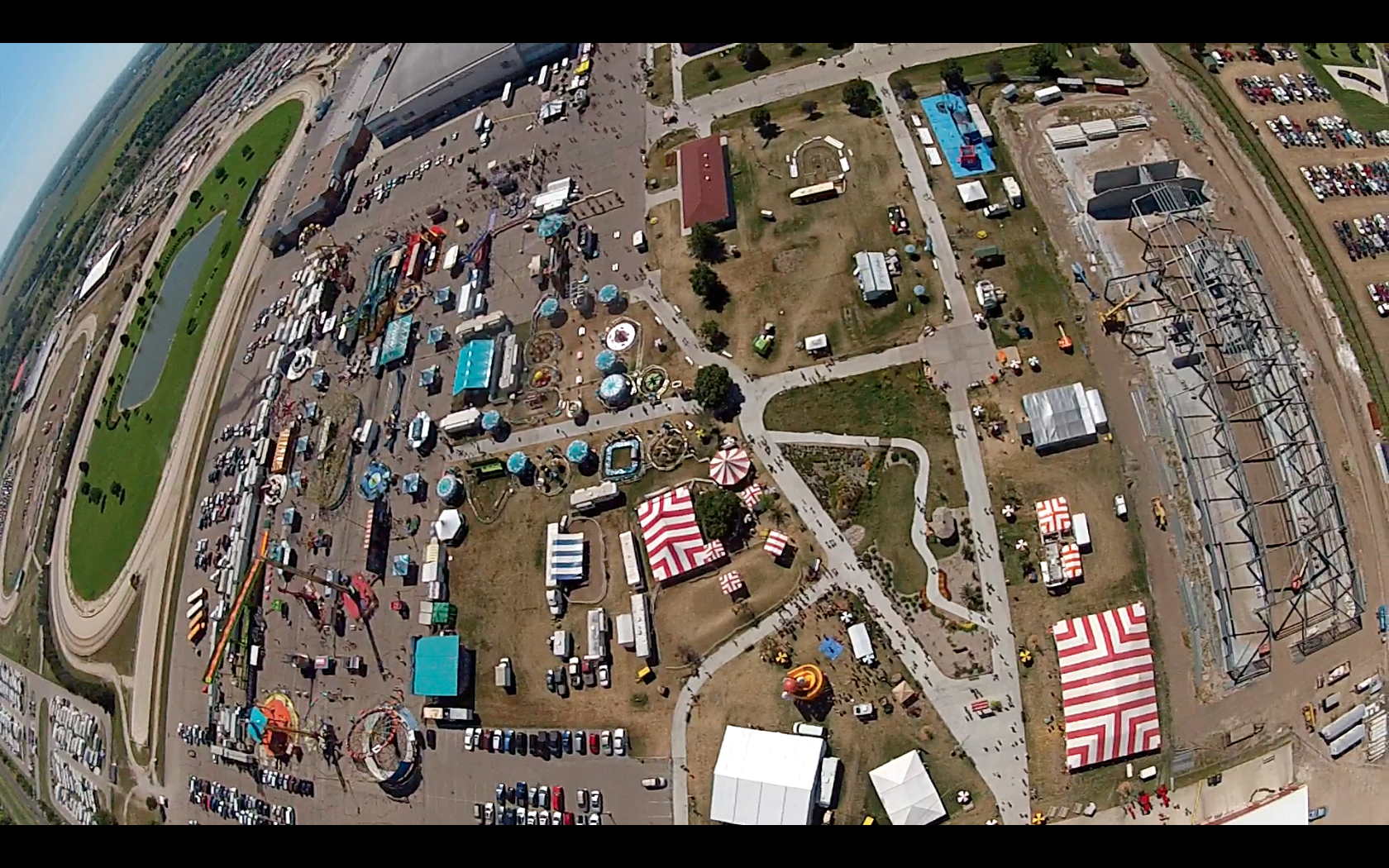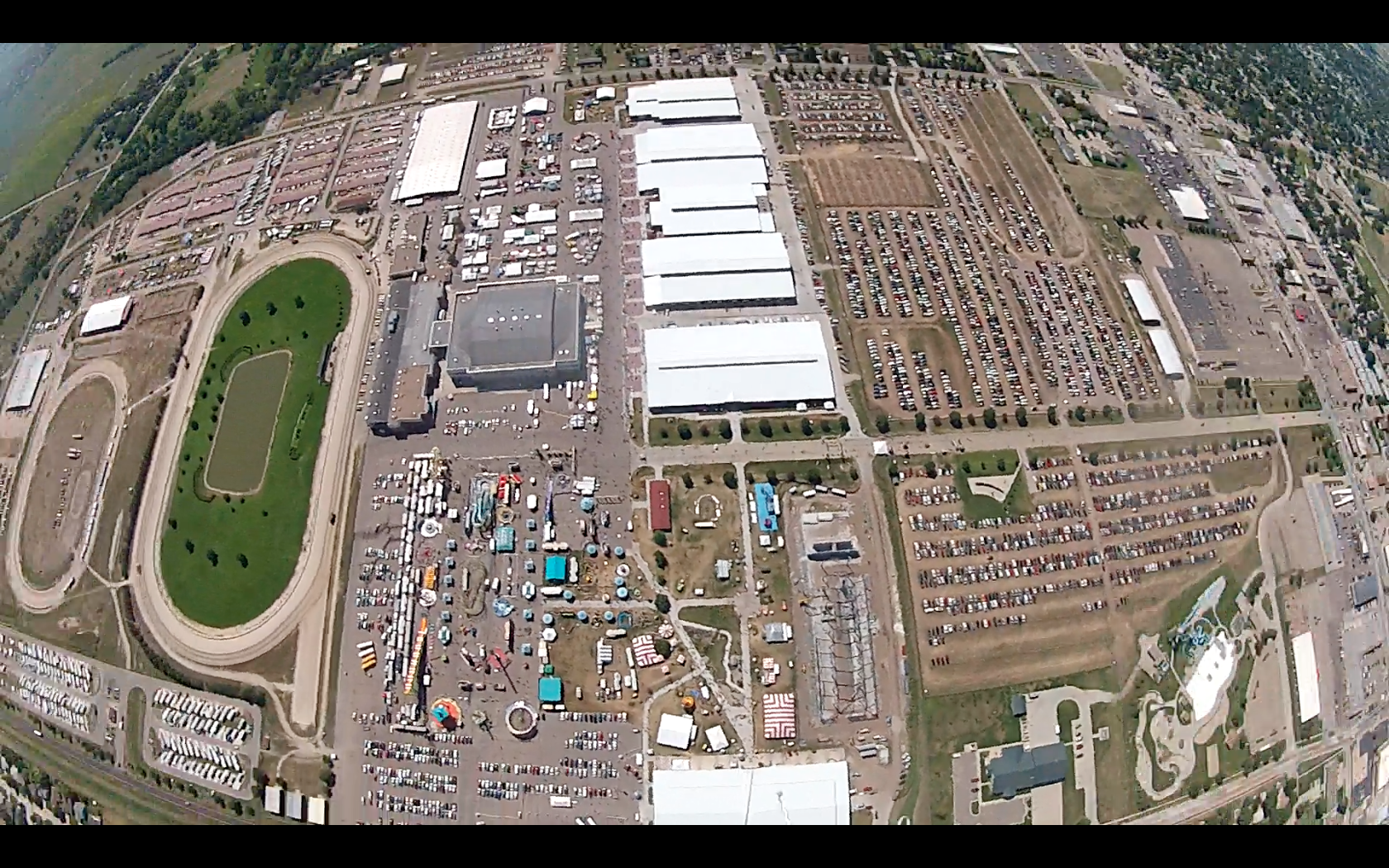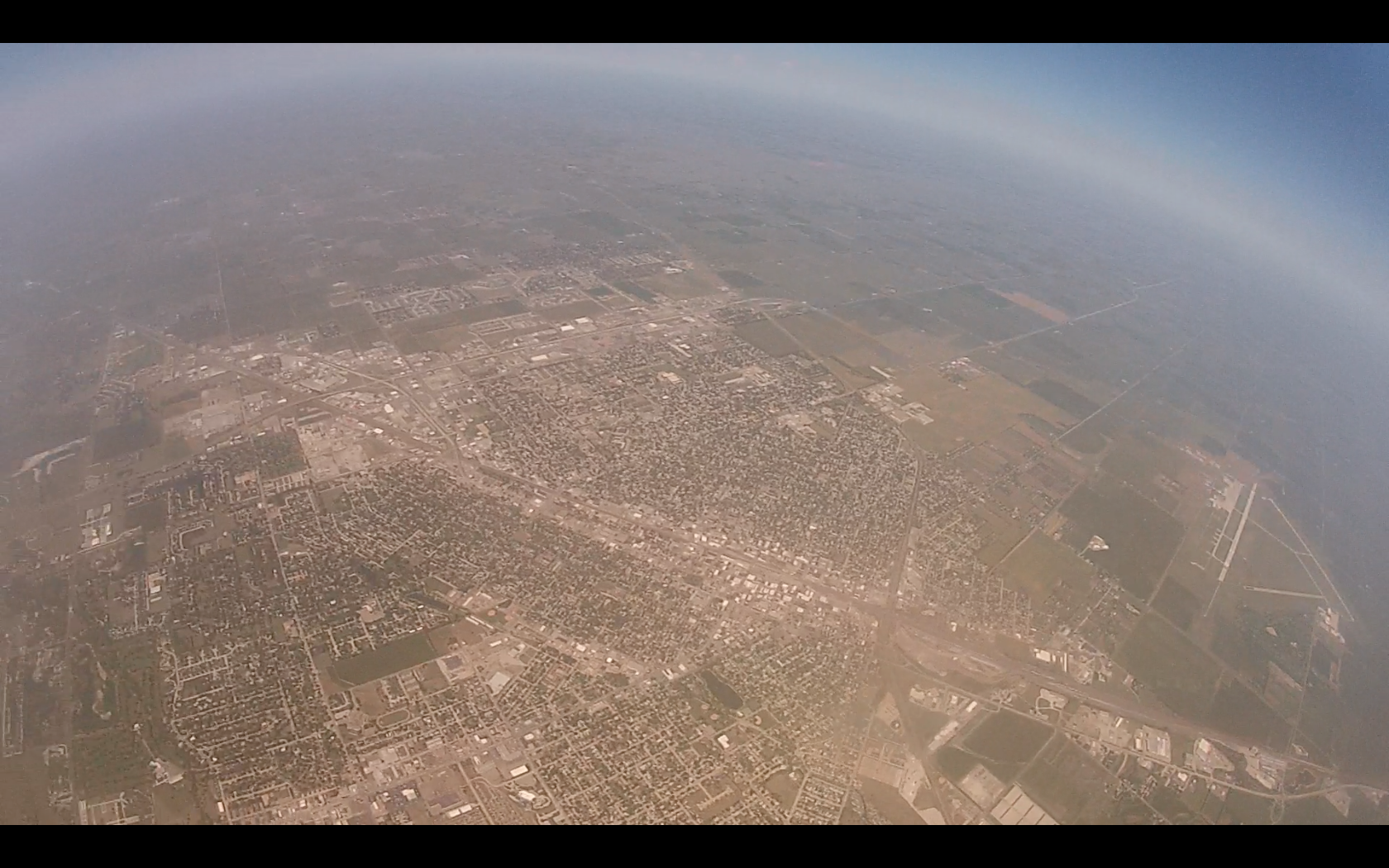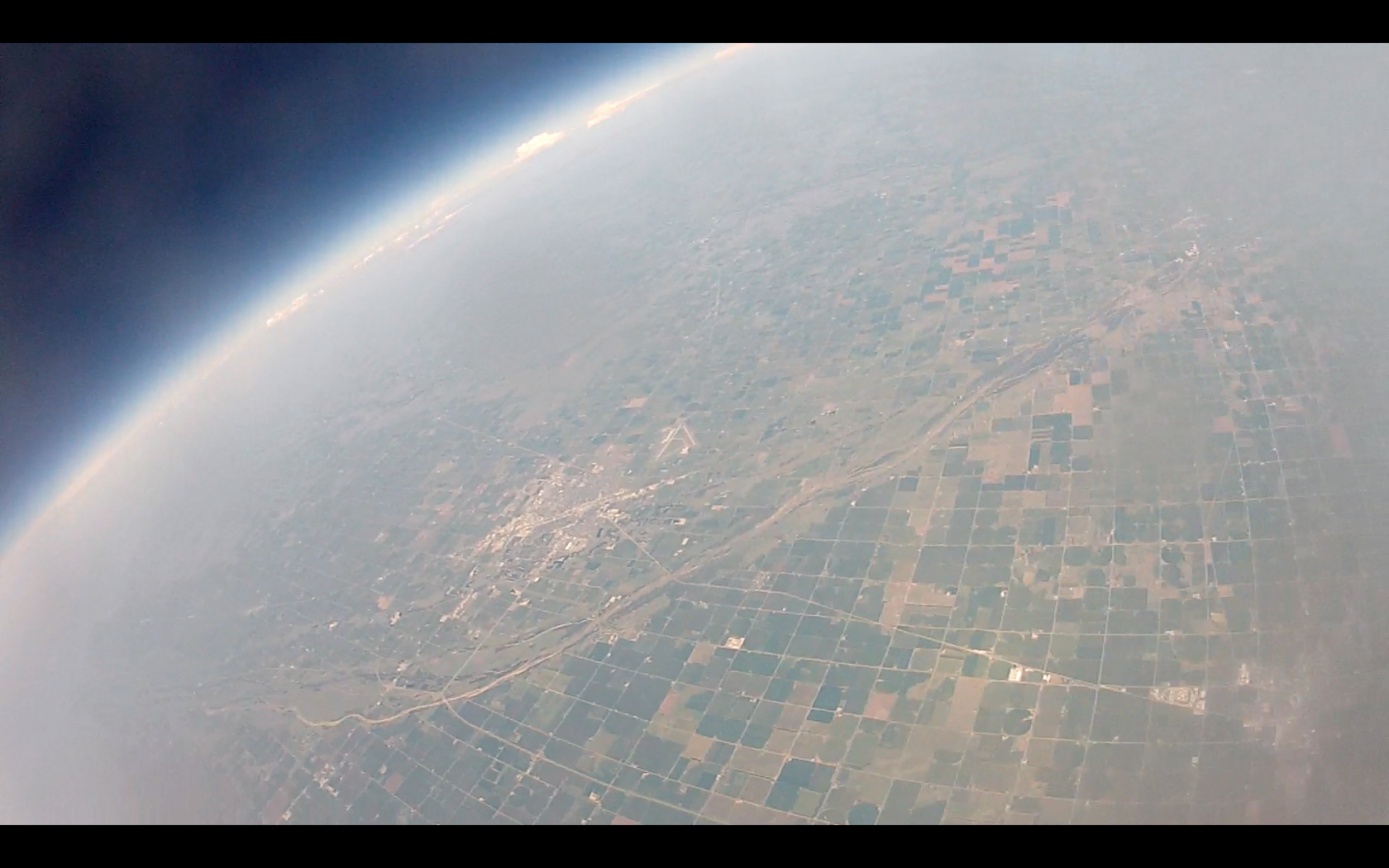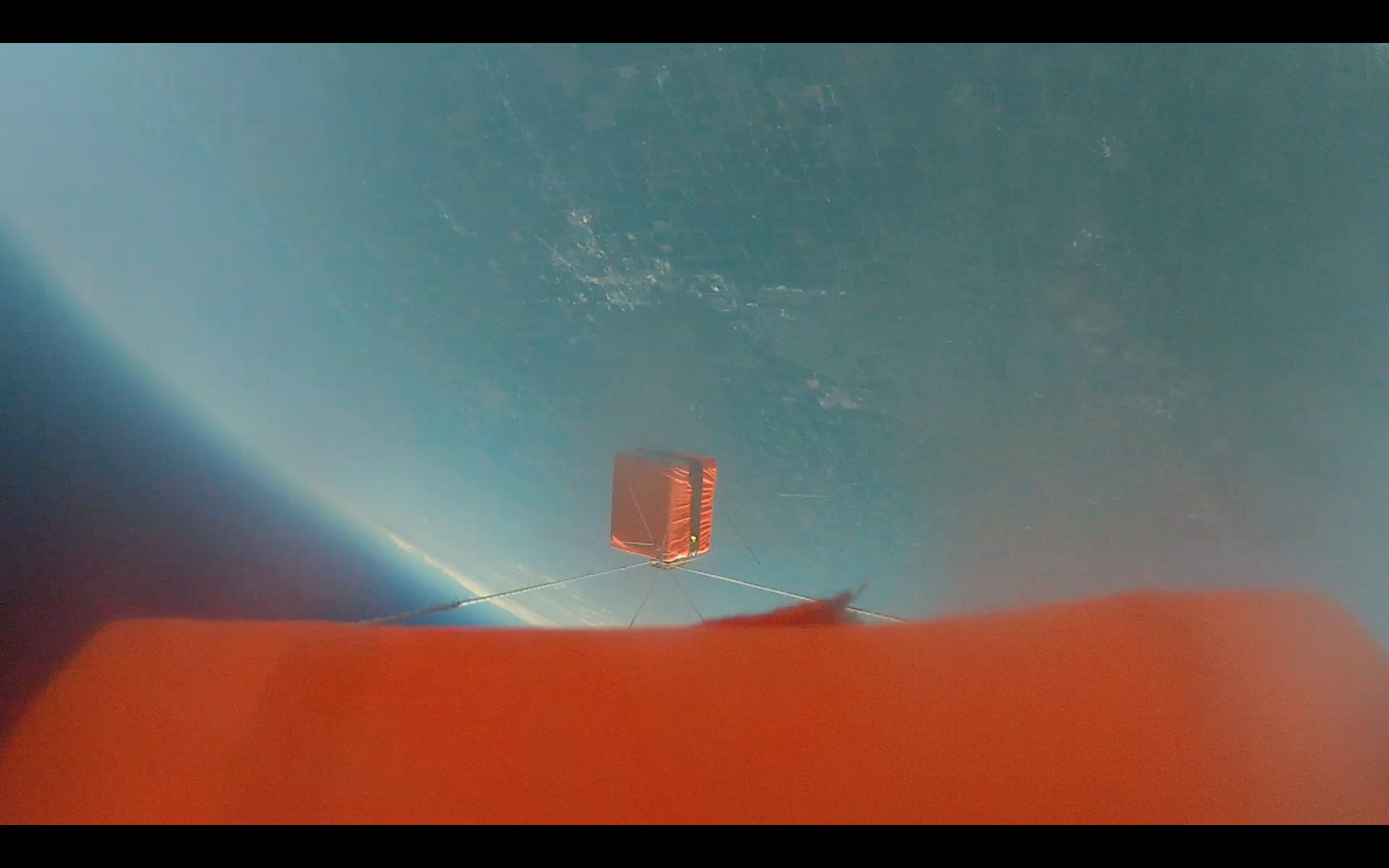 We had contact with the command module through the whole flight and APRS data was also functioning properly. The balloon burst at approximately 90,000 ft.
We got in front of the balloon with the chase vehicle and were able to make visual contact before touch down. It landed 1/4 mile into a tall corn field.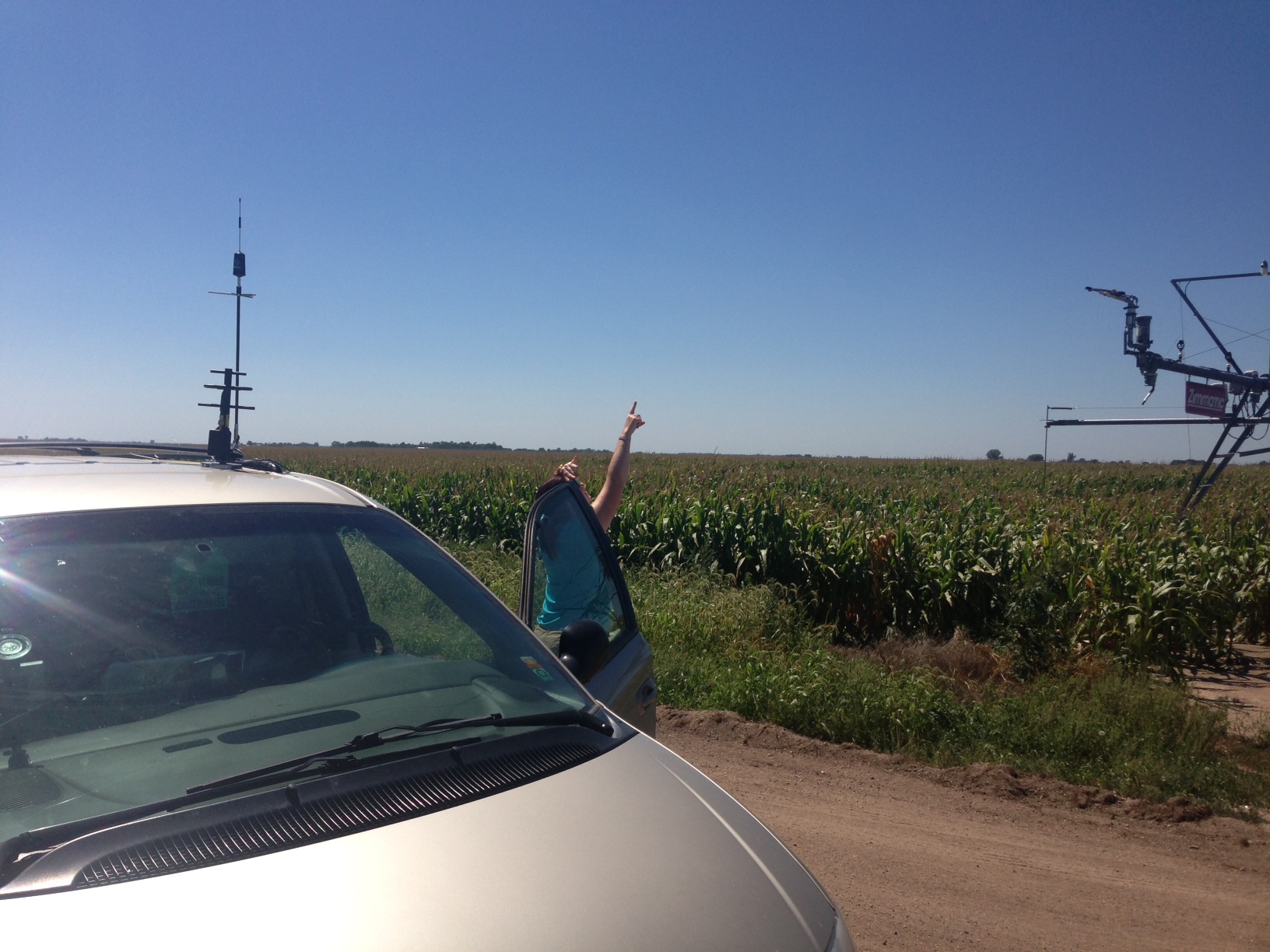 Because of the high temperature (95 degrees F on the road and even hotter in the corn) and the high humidity, it was a tough recovery. Even after taking every precaution, Michael was on the verge of heat exhaustion after getting the equipment.
To give you an idea of how incredibly difficult it is to find the equipment in tall corn, here is a sequence of photos taken at approximately 6 feet, 4 feet, and 2 feet from the equipment.
6 feet away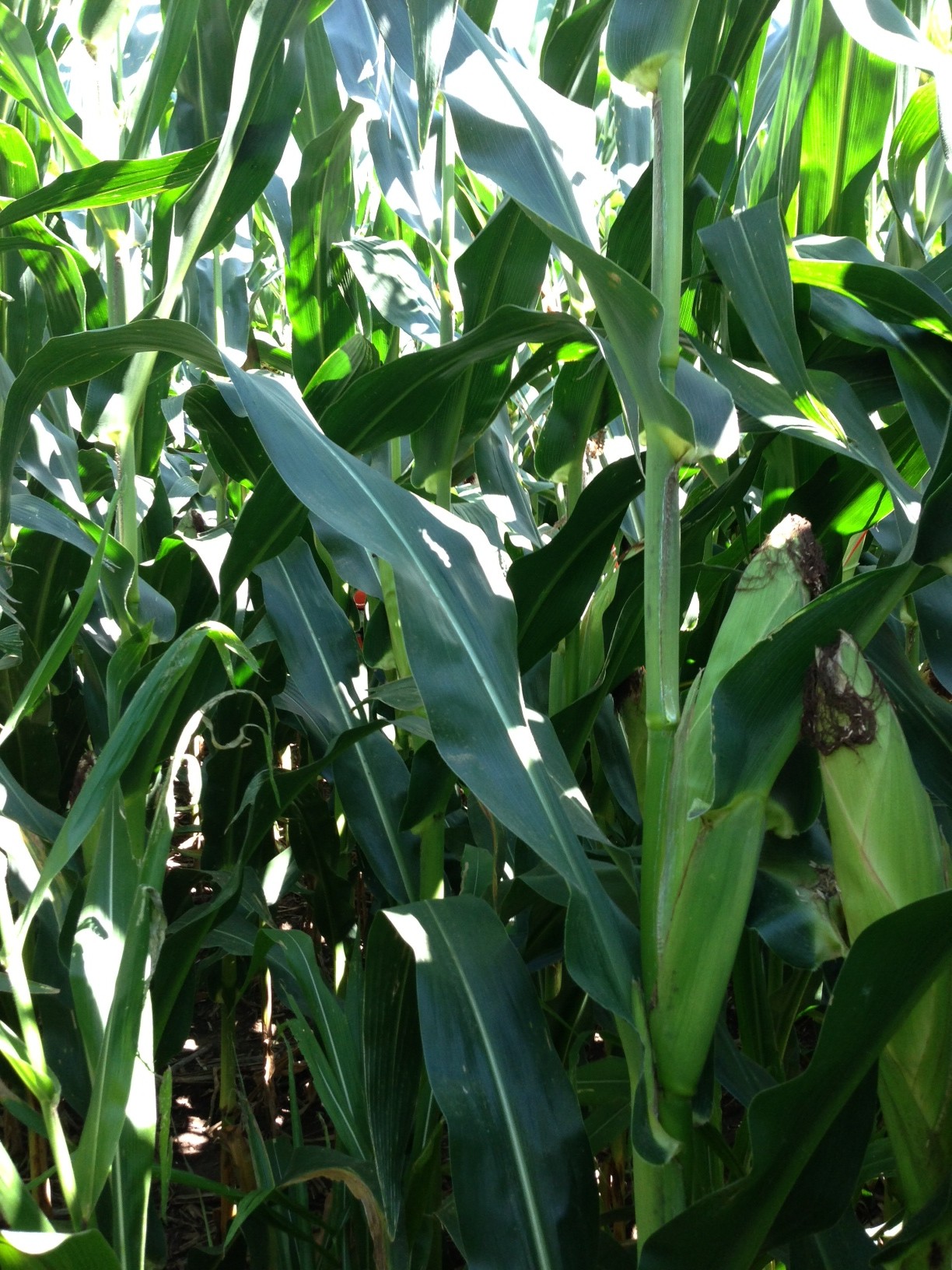 4 feet away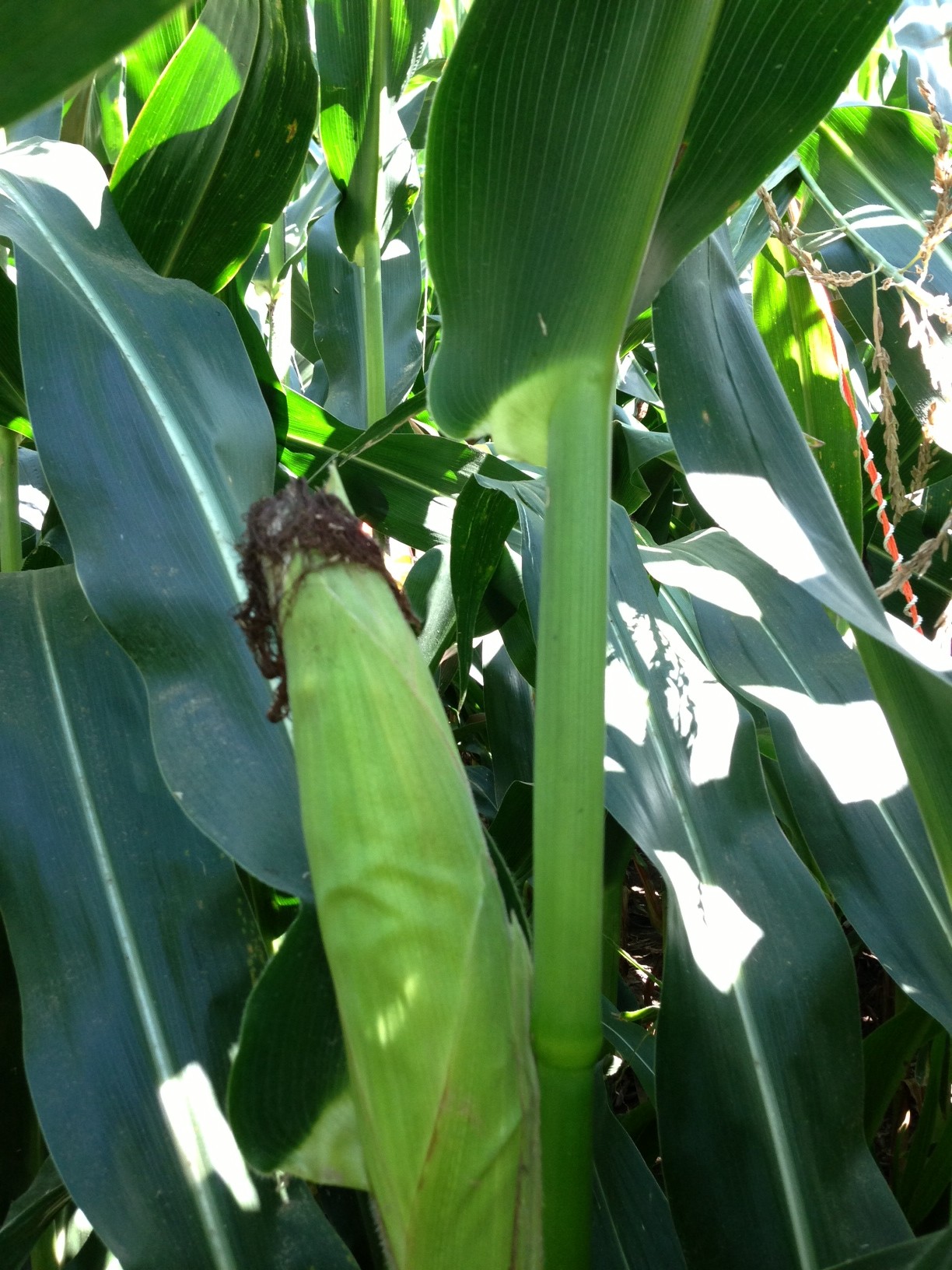 2 feet away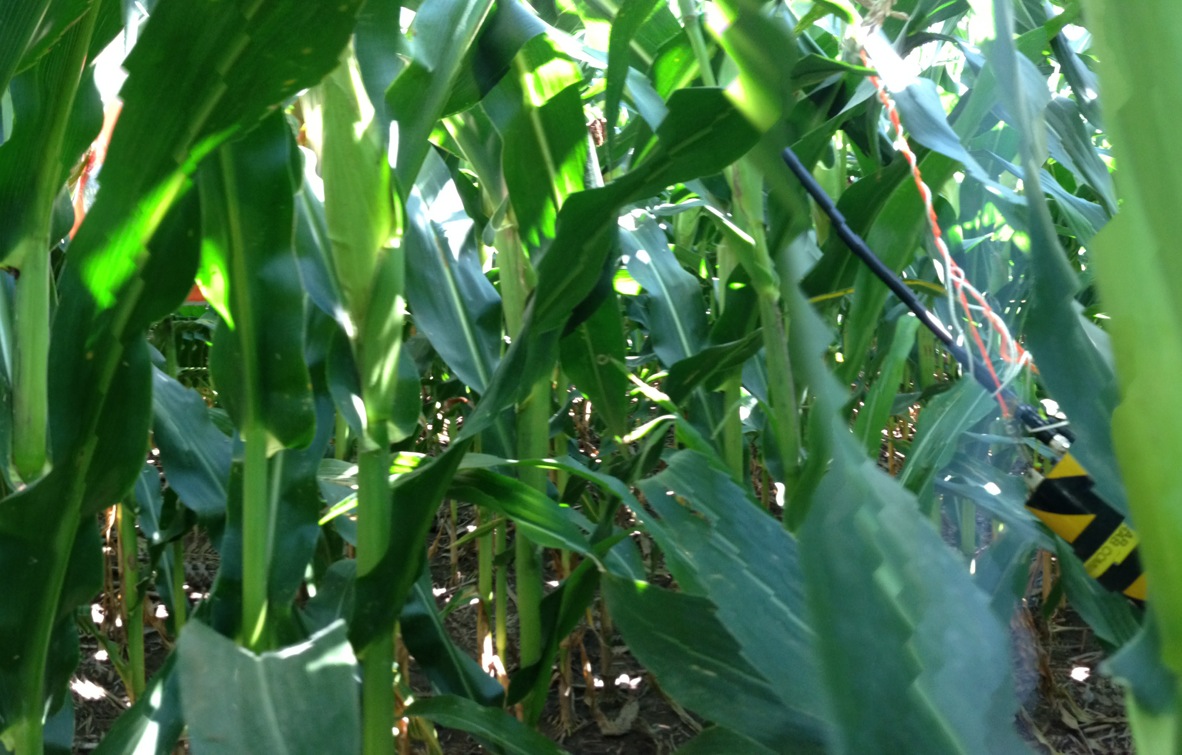 Here is a short video of Michael walking the equipment back to the chase vehicle through the corn.