Dr. Jim Dugan attended a high-altitude ballooning workshop at the American Association of Physics Teachers meeting that we facilitated in Omaha a few years ago. Since that time, he has purchased the equipment and was looking to do a maiden launch to try it out. We offered to walk him through the process for this first launch.
This gave us a chance to try out our new magnetic car door signs.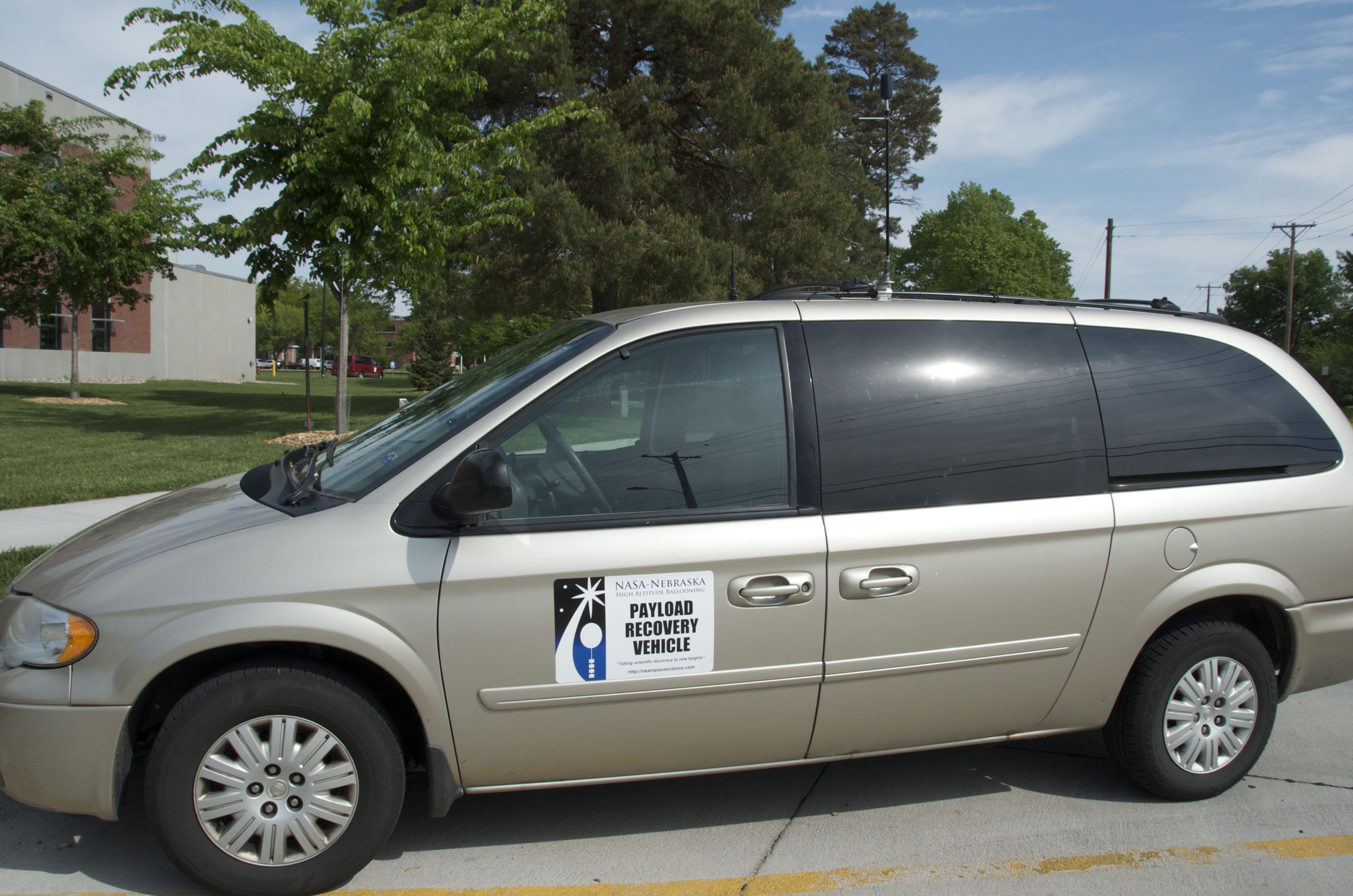 There was an open field across the street from the science building at Hastings College that seemed to be a good place to launch.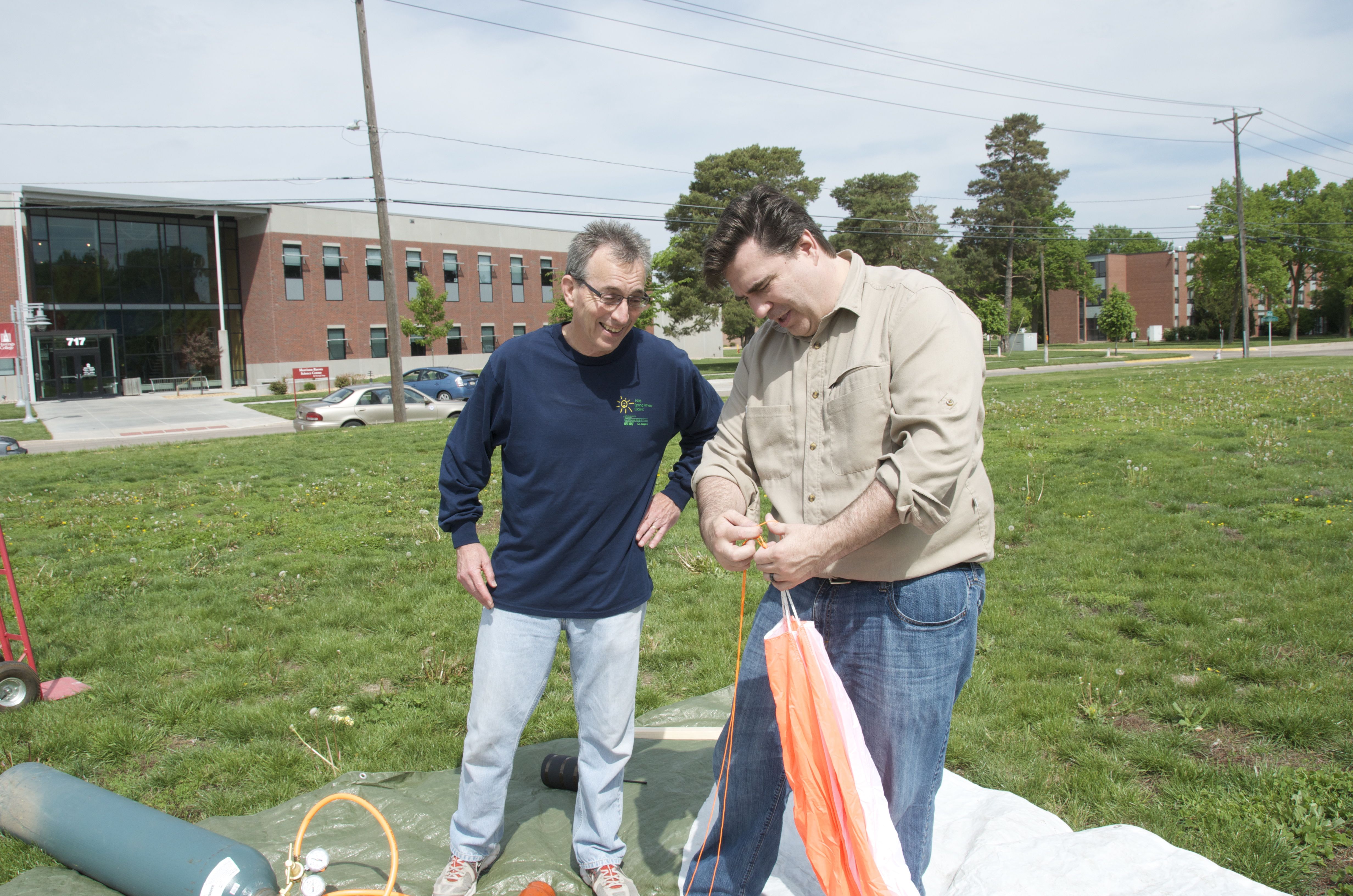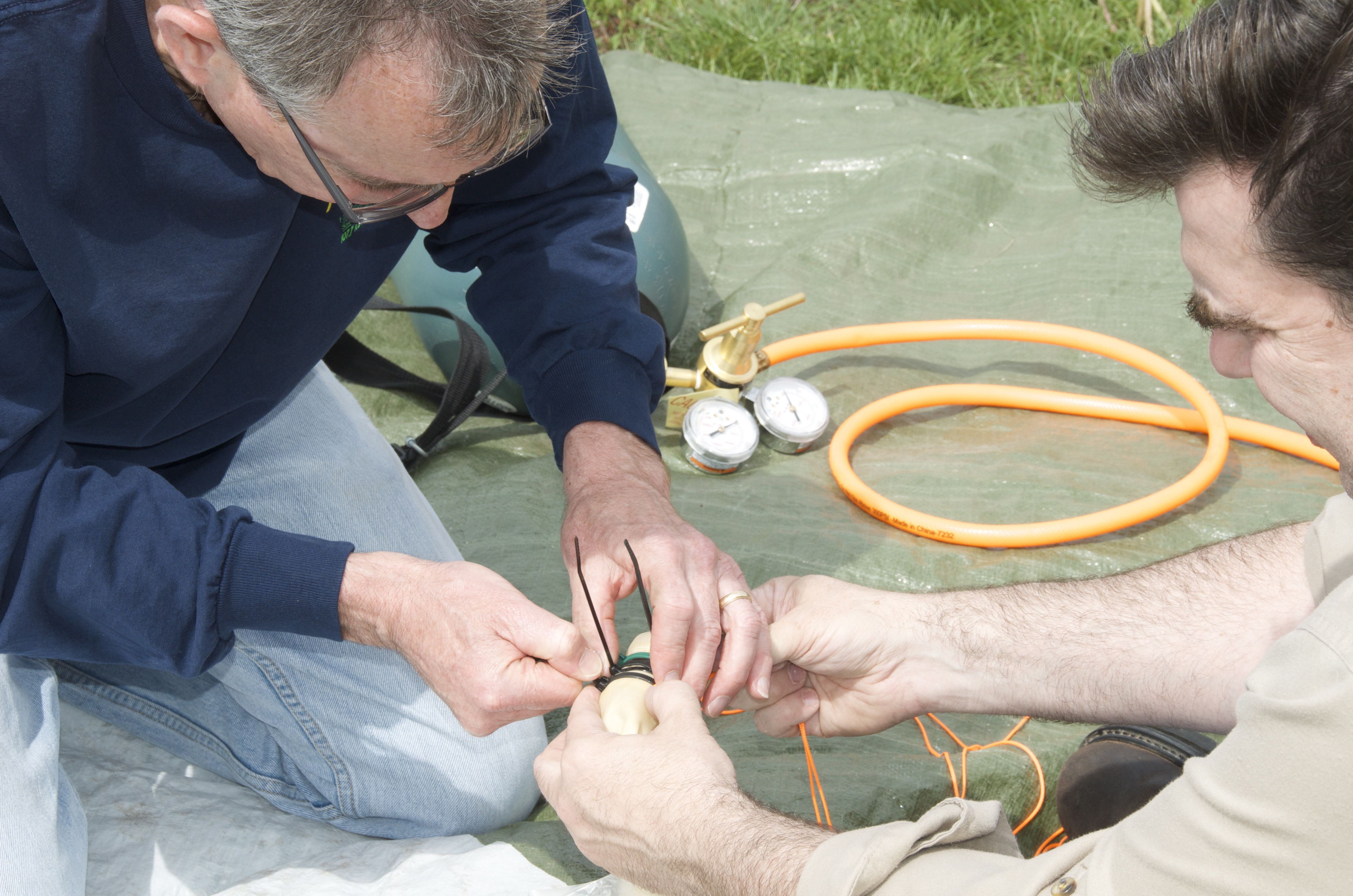 Two Hastings physics students, Matt and Marcus Brown, volunteered to be our balloon handlers.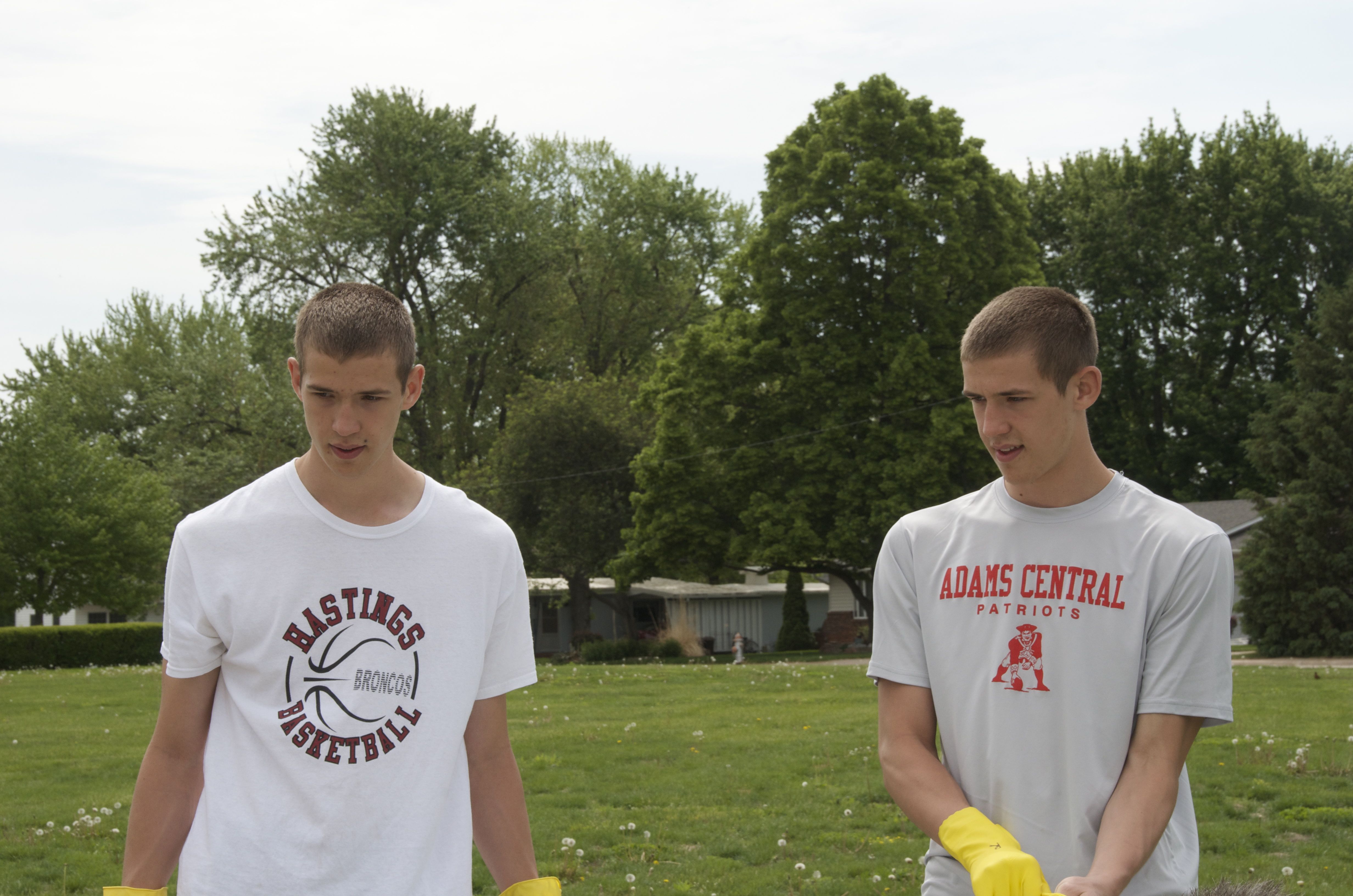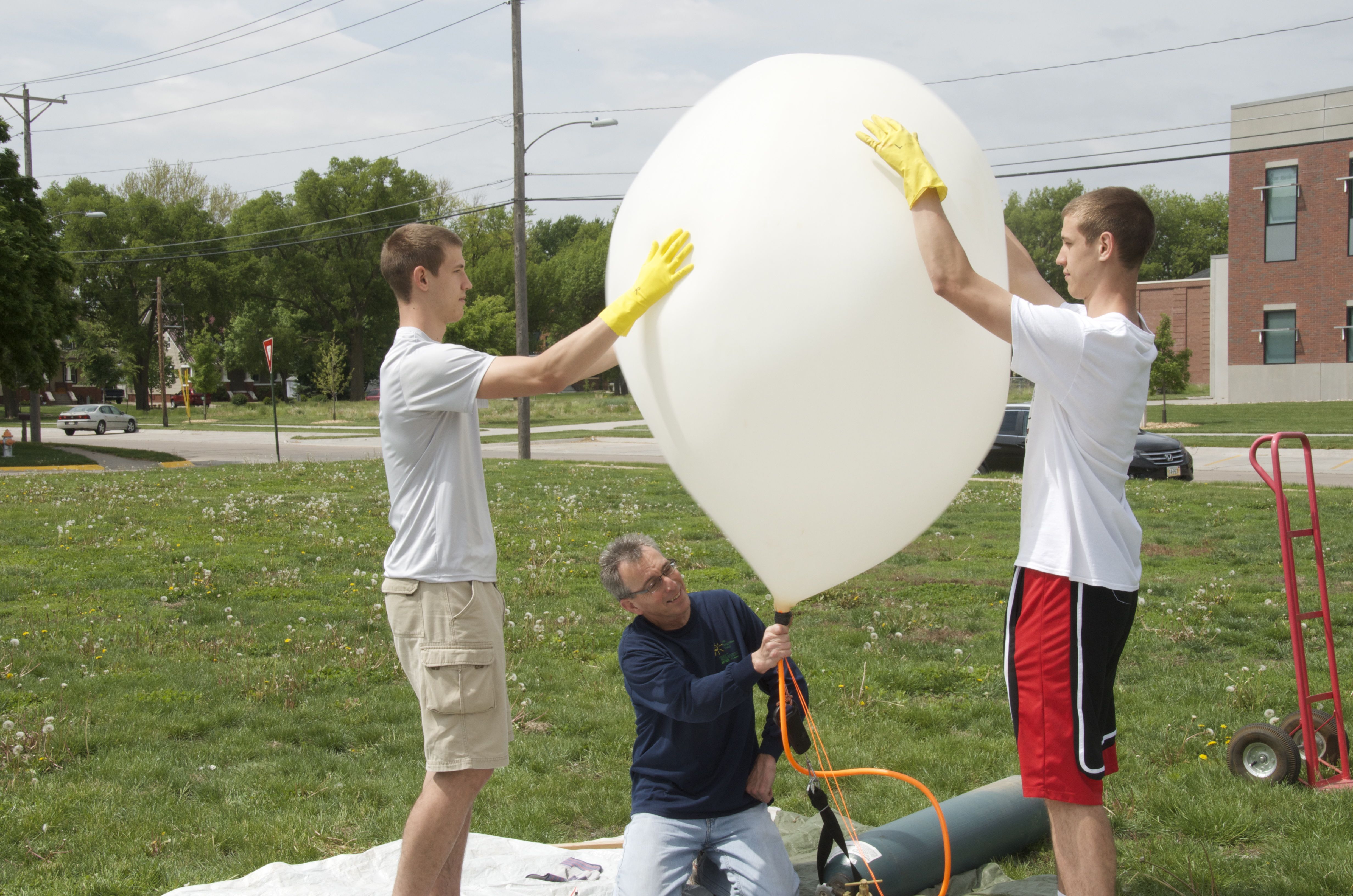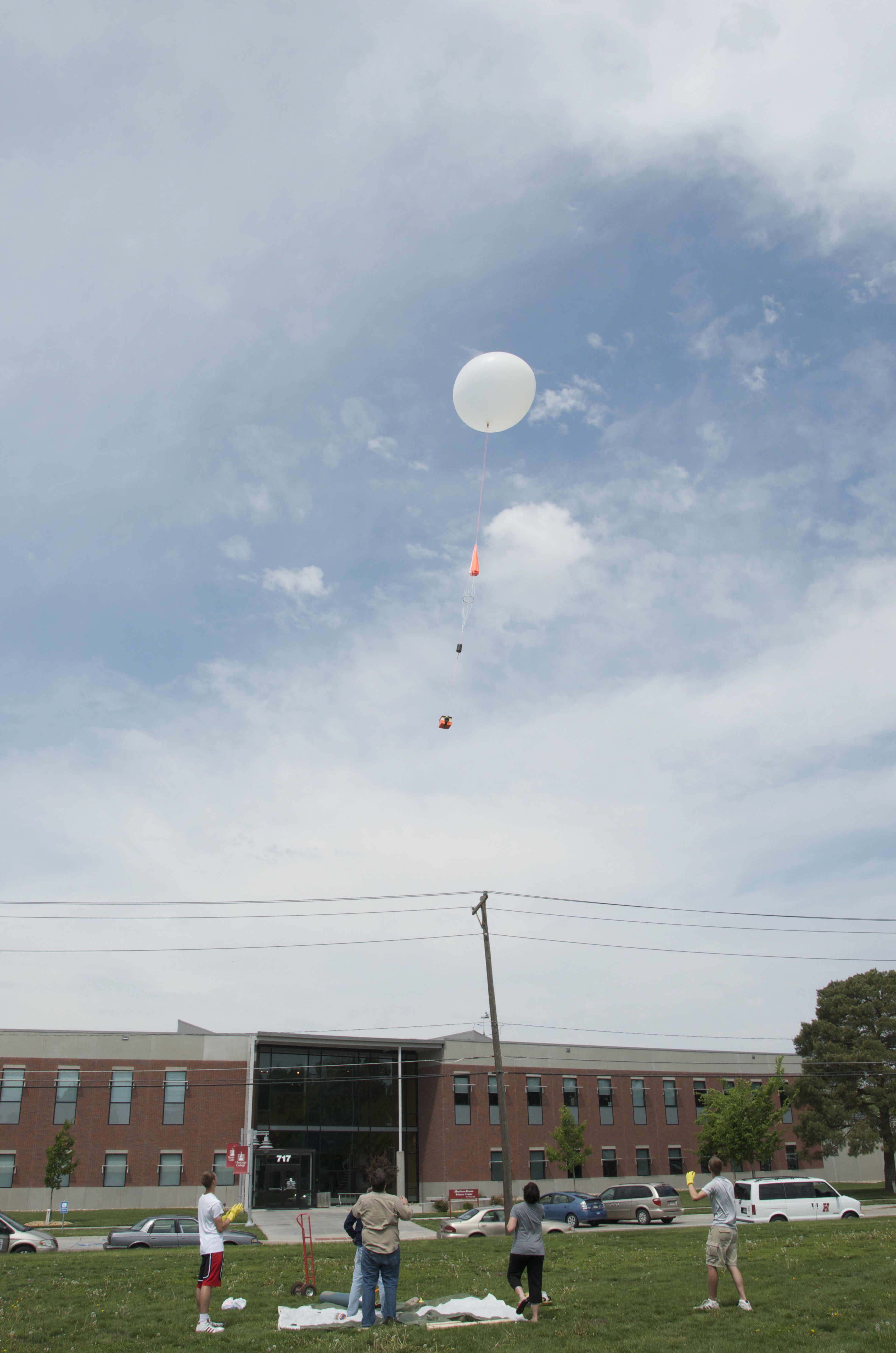 It was a relatively easy chase and retrieval. It landed about 25 miles to the northeast of the college which was in line with our prediction. We saw it about two seconds before it landed. It was right off the dirt road and it landed under the power lines and draped over the fence.
Congratulations to Dr. Dugan and Hastings College on a good first flight and welcome to Nebraska high-altitude ballooning!
Edited to add photos from the flight camera: