Michael and I presented at the 10th Annual Conference of Applied Learning in Higher Education at Western Missouri State University in St. Joseph, MO. It was an easy drive for us down I-29 from Omaha and, although thunderstorms were forecast a few days prior to the event, we had a lovely day for a hands-on demonstration launch.
We found a nice, flat green space next to the parking lot where we set up right next to the chase vehicle. The gas cylinder was delivered to us with help from their chemistry department. Michael started the setup outside while I gave a short presentation inside.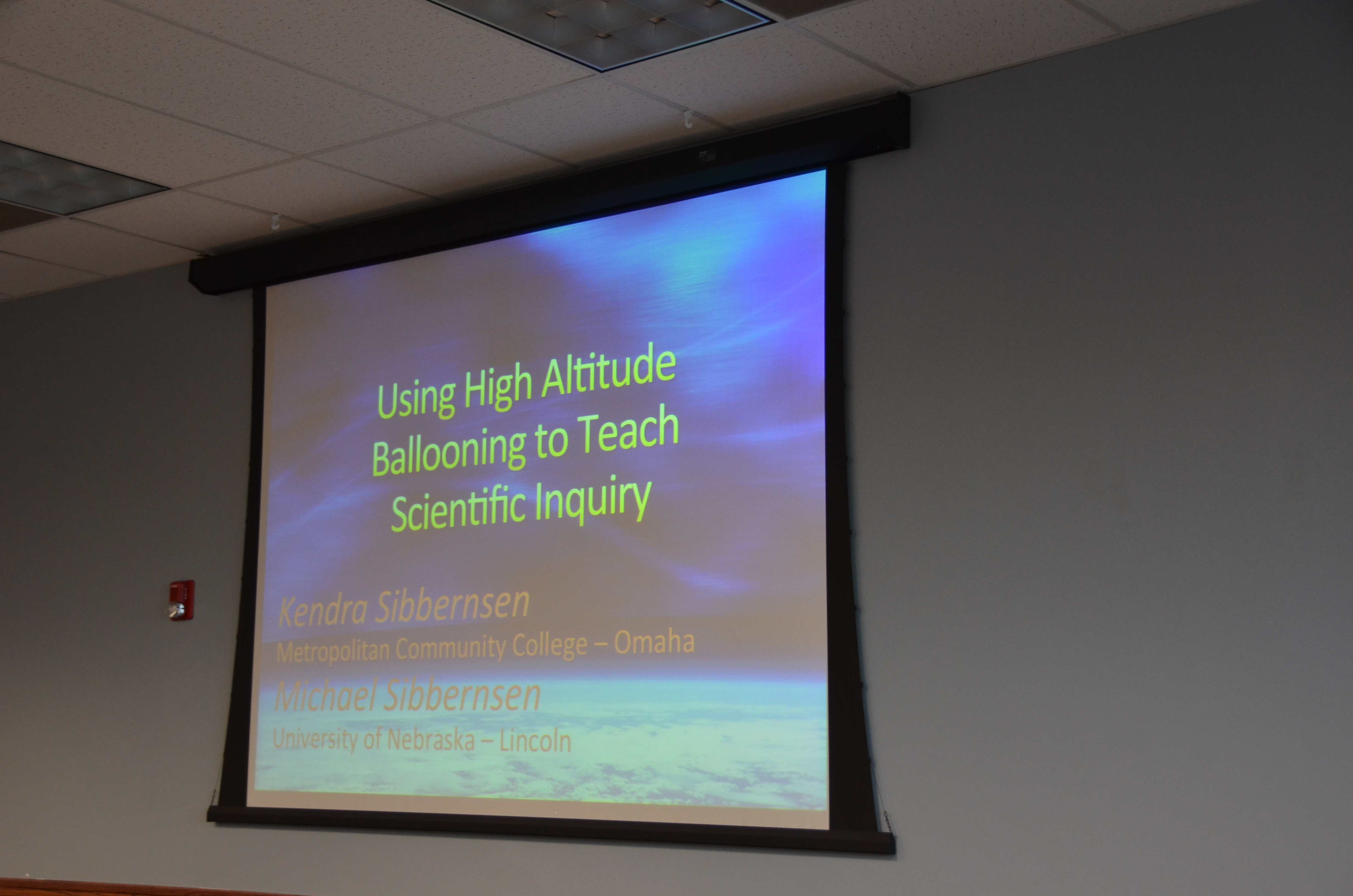 This gave us a chance to fly a student payload (electrochemical batteries) that needed additional data and to try a new video recording technique. We also had participants put their addresses on postcards to put in one of the pods on a trip to near space. These will be sent back to them with the altitude of the balloon burst recorded.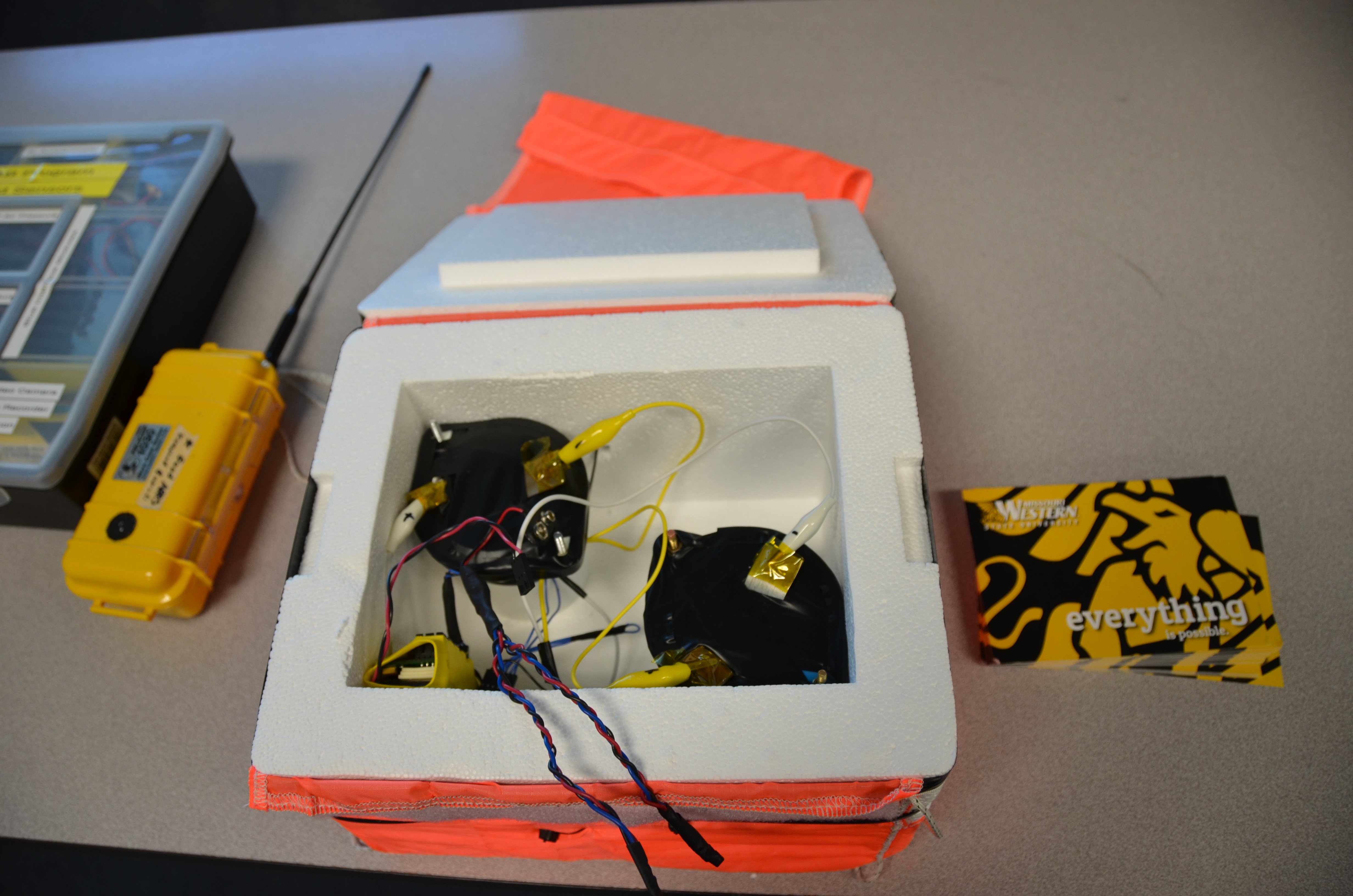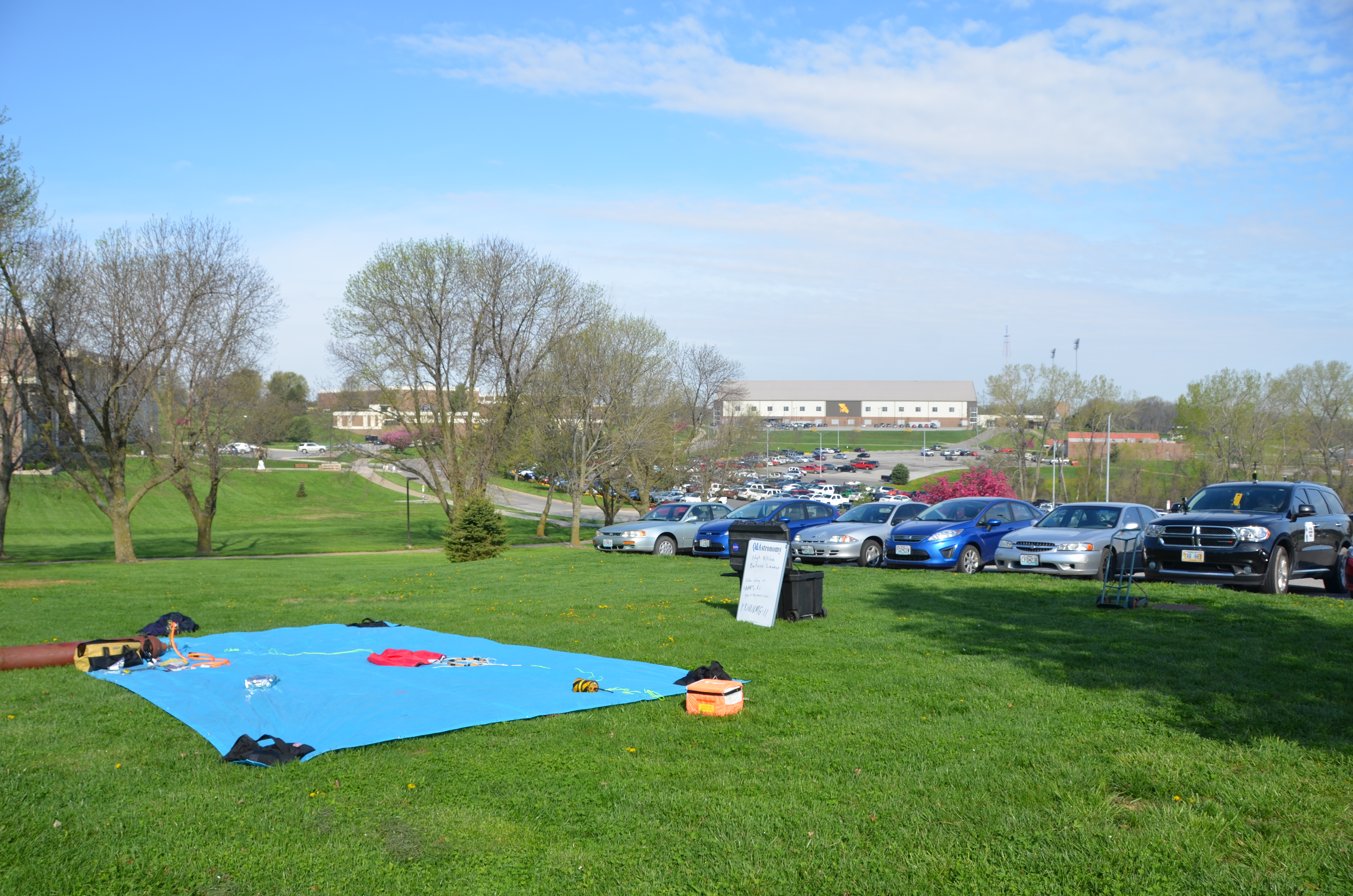 3, 2, 1, Liftoff!
See you later, alligator.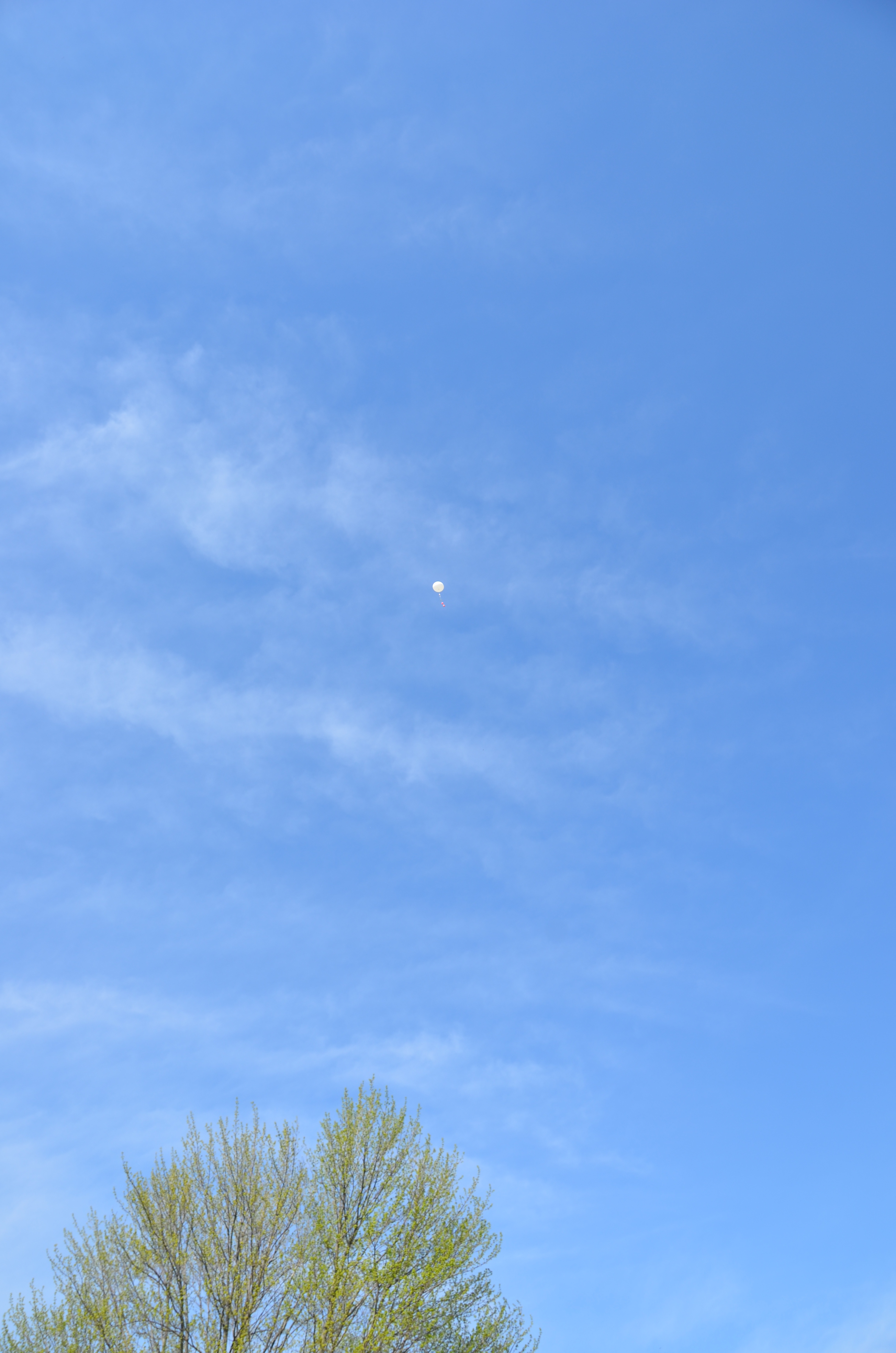 It landed southwest of the lake rather than north of it as shown in this prediction, but was within about 3 miles of the predicted landing site.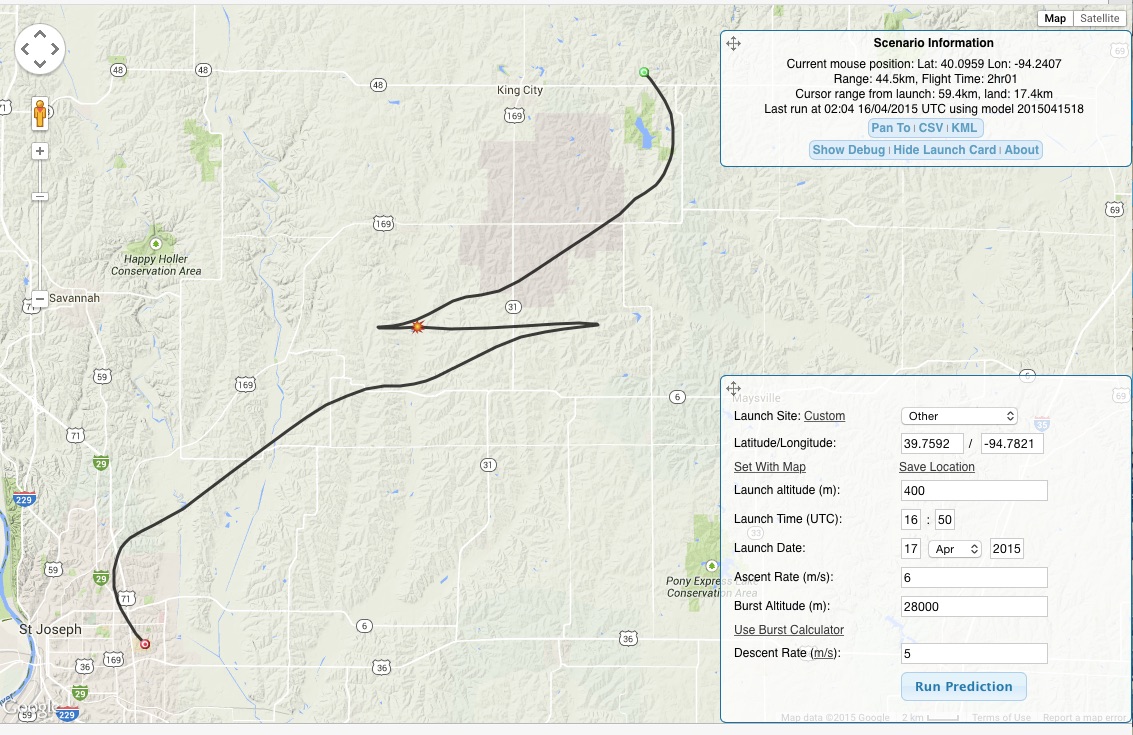 We got there in time to see it descend and get a good line of sight on the landing.
Hello again.
You can see the orange pods laying on the side of a hill in the middle of this photo with a wind turbine in the far background.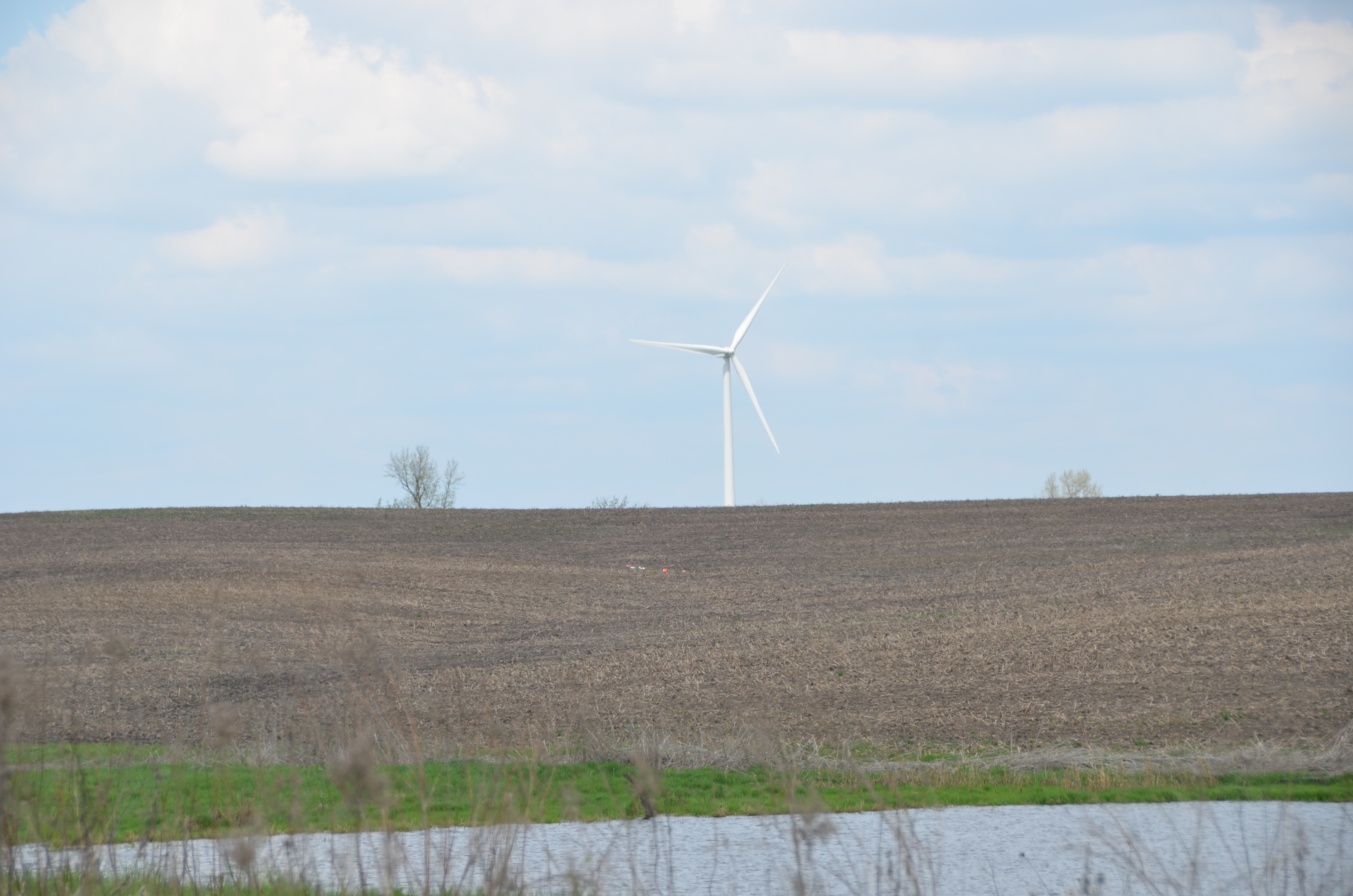 Michael had to walk through some marsh around this pond to get to the payloads so he had some wet and muddy pant legs.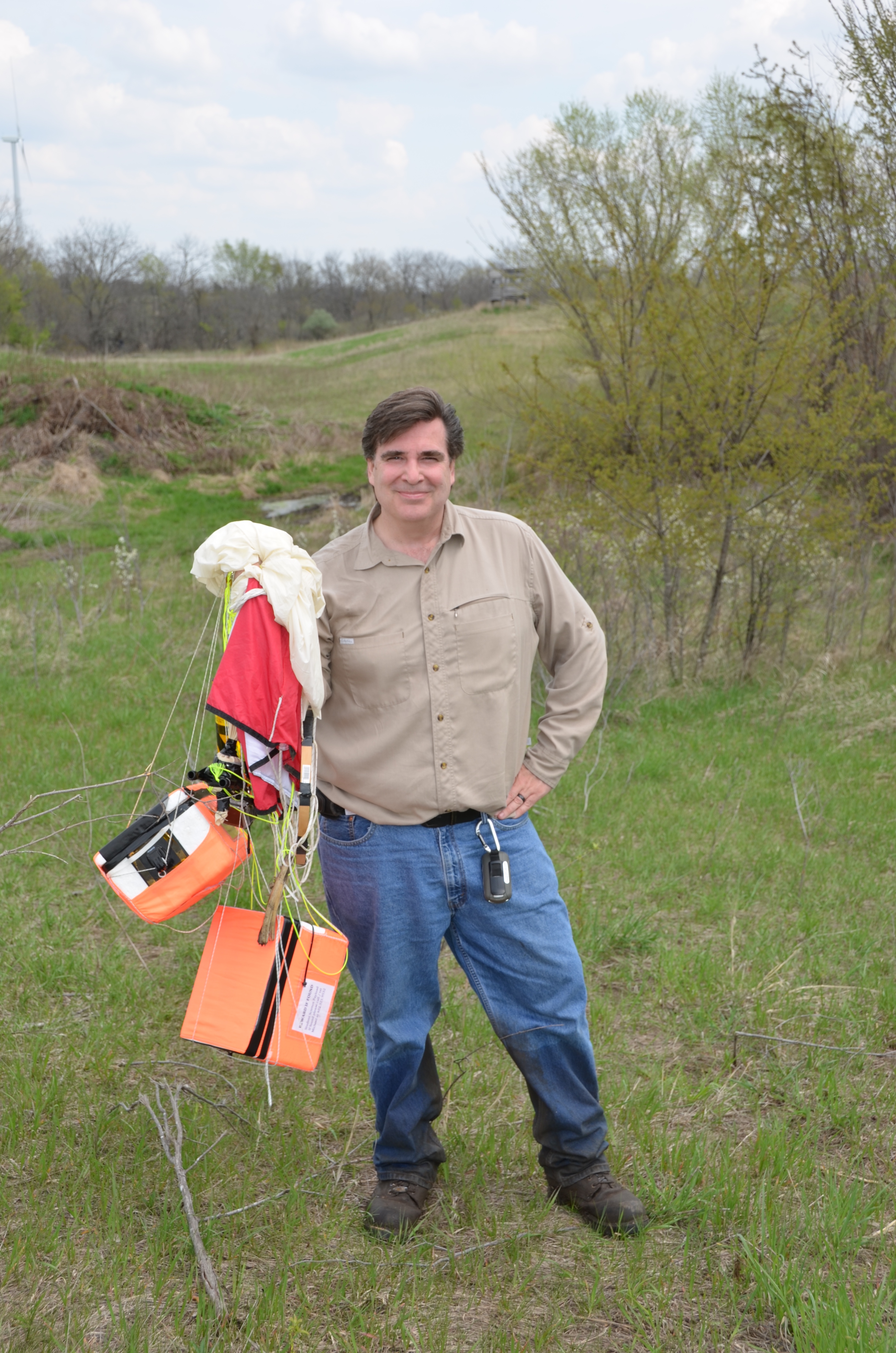 The new video technique we tried was to put one of our GoPro 3+ cameras and clamp it to the neck of the balloon. We have heard of others doing this and getting very stable video footage. We were concerned, however, that the weight of the camera and the line pulling down along side the parachute after the burst would collapse the parachute and cause everything to free fall. You can see from the video footage and the photo above of the parachute on descent that our worries were unfounded.
We acquired a BacPac battery extender for the camera so it would be able to last the entire flight before running out of battery. We started the recording right before launch and it was still running when we recovered it. The BacPac increases the weight of the camera, but is certainly worth it to not run out of battery before the balloon bursts.
Although the balloon does still rotate around a bit right after launch, it gave us some of the smoothest footage at the highest altitudes that we have seen. You can see part of the expanded balloon at the top of the frame right before the burst.
Here are some of the best of the video clips from the flight.