Michael and I have been involved with Astronomy Education in many different formats and venues over the years. We have both taught astronomy at the college level as well as Education and Public Outreach (EPO). Through the development of the Branched Oak Observatory, a non-profit astronomical observing site, we were discussing educational programming and thought we should have a list of our favorite astronomical arts and craft activities.
We are calling these activities, "Space Crafts."
Ideally, these would be simple to do for various age groups, inexpensive for the materials, convey the beauty of the night sky, and have some scientific basis.
The first of these is to make watercolor constellations.
To test the watercolor constellations, I bought some watercolor paper from the craft store and cut the regular sheets into quarters. I also tested various types of watercolor paint. After looking at blues, blue-greens, and purples, the light blue and dark blue colors seemed to work best. Trying different pens for the stars and patterns for the constellations, gold Sharpies were found to perform better than silver or black. I used a fine black felt tip Sharpie to write the name of the constellation.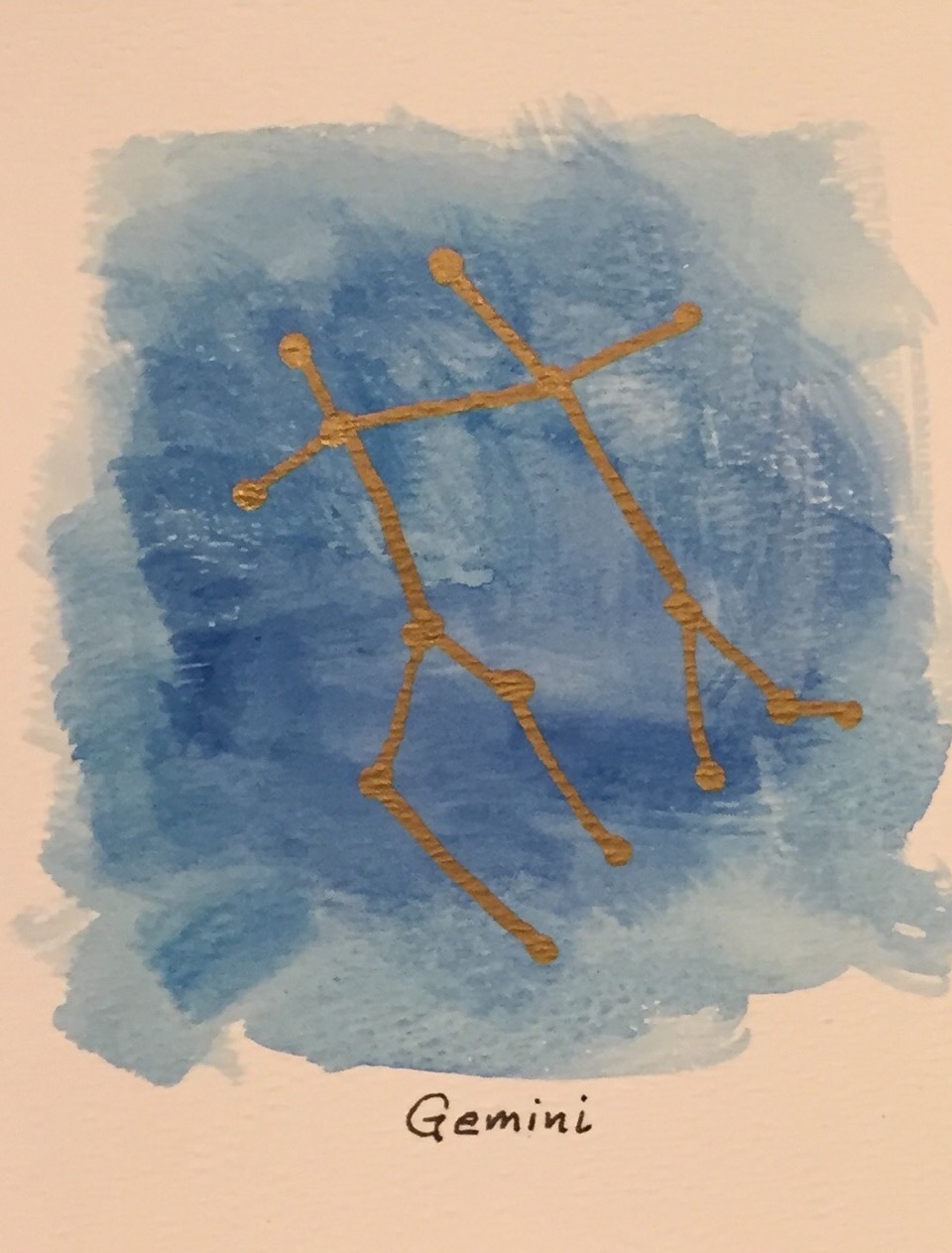 I liked the looks of these so much that I might have gotten a little carried away.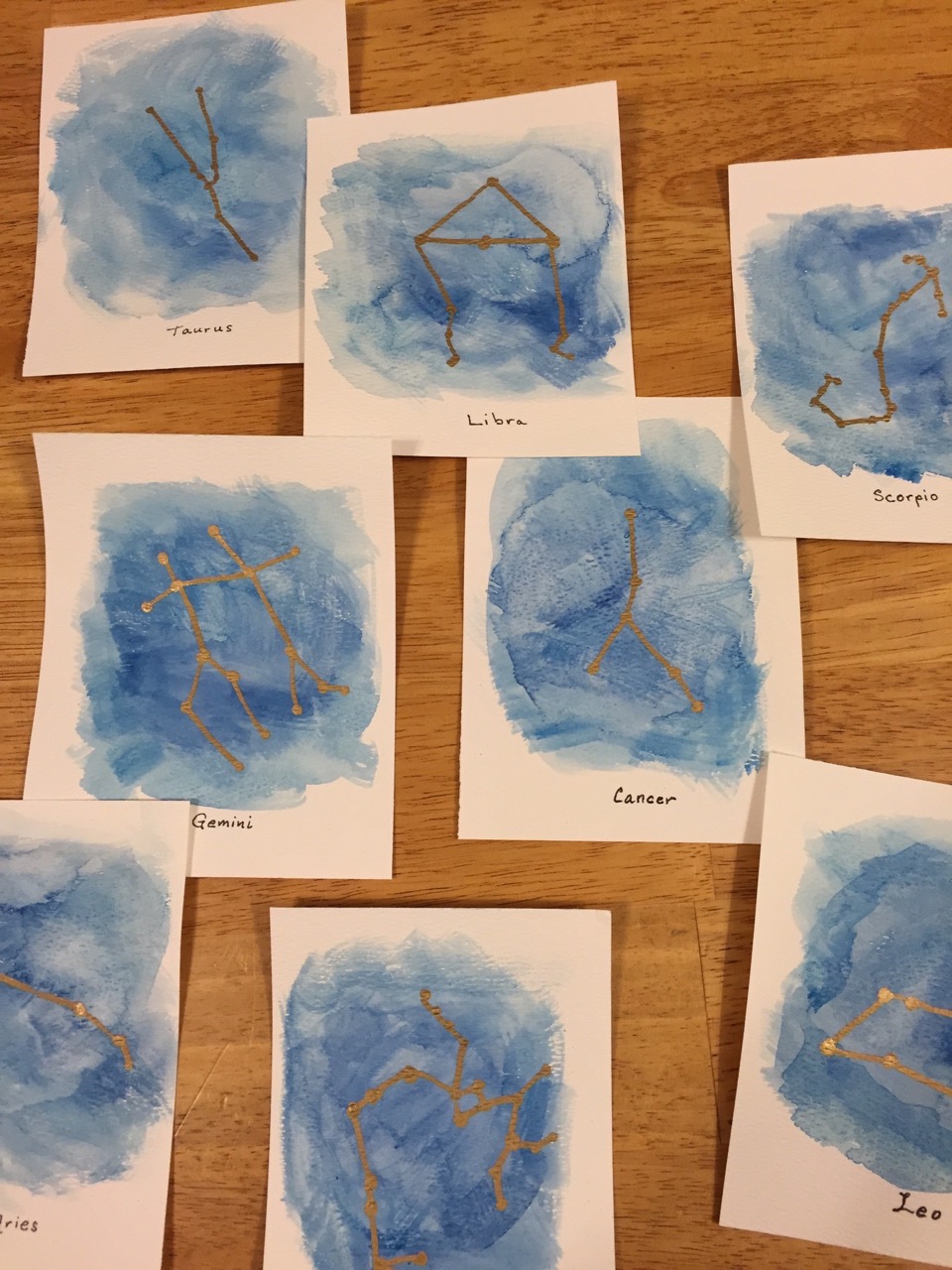 Just a little carried away.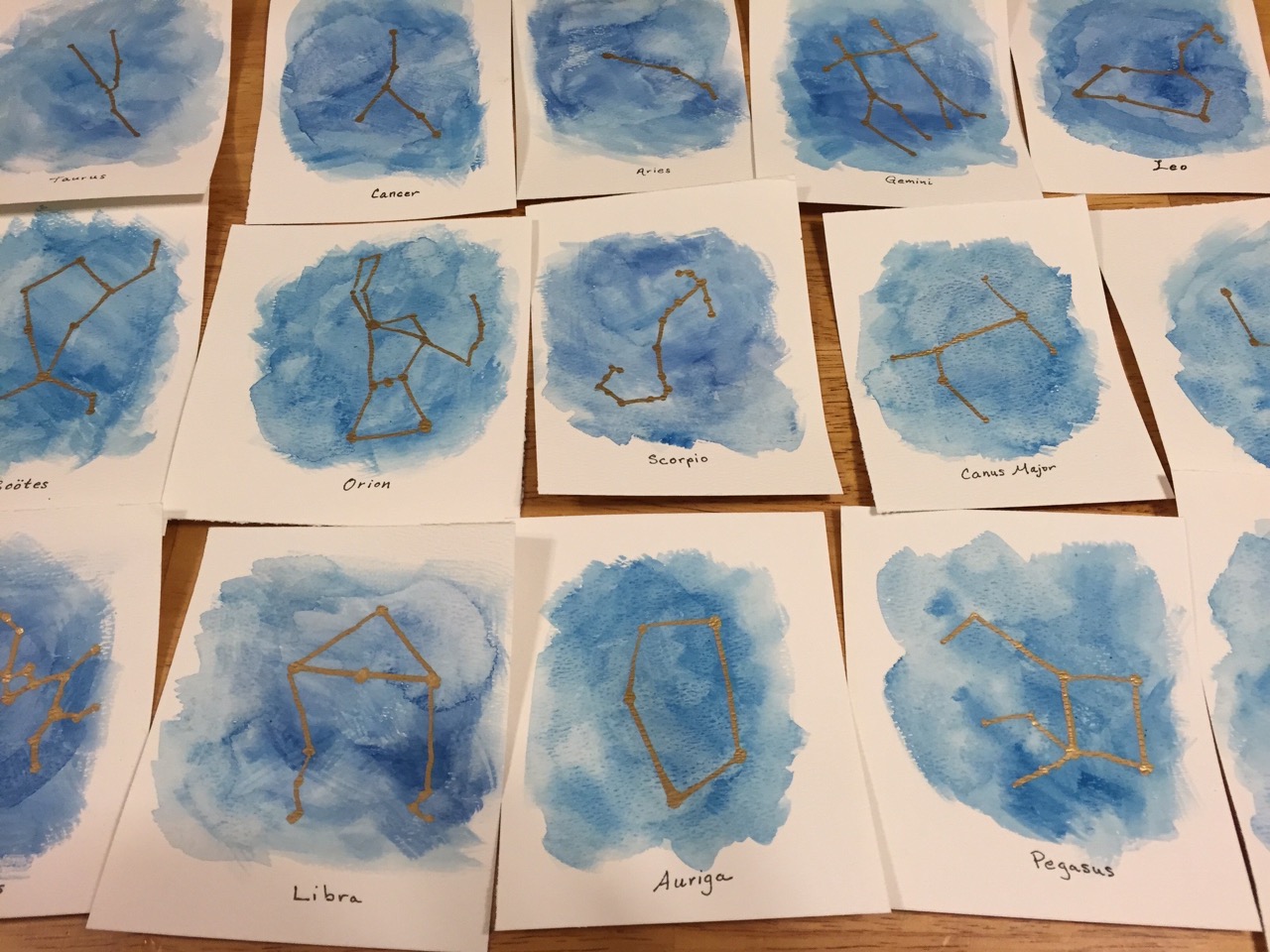 If we were doing this in a museum environment or other situations where guests do not have time to wait around for the watercolor background to dry, I would paint a bunch of sheets of paper so they could dry in advance.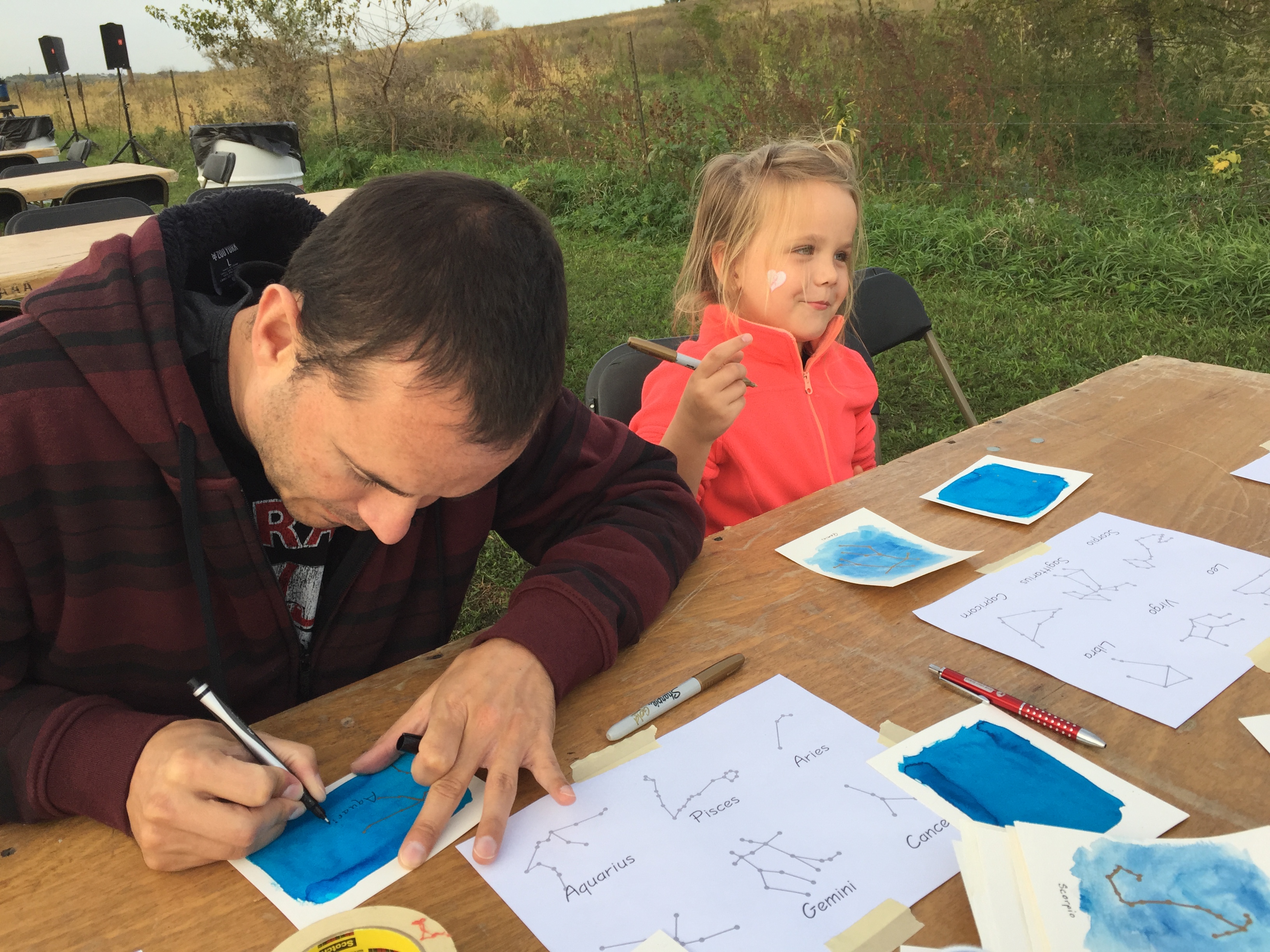 I printed off some basic star maps of the Zodiac constellations (often the most popular constellations in addition to Orion and Ursa Major) to use as guides, but a neat option is to encourage kids to make up their own star patterns.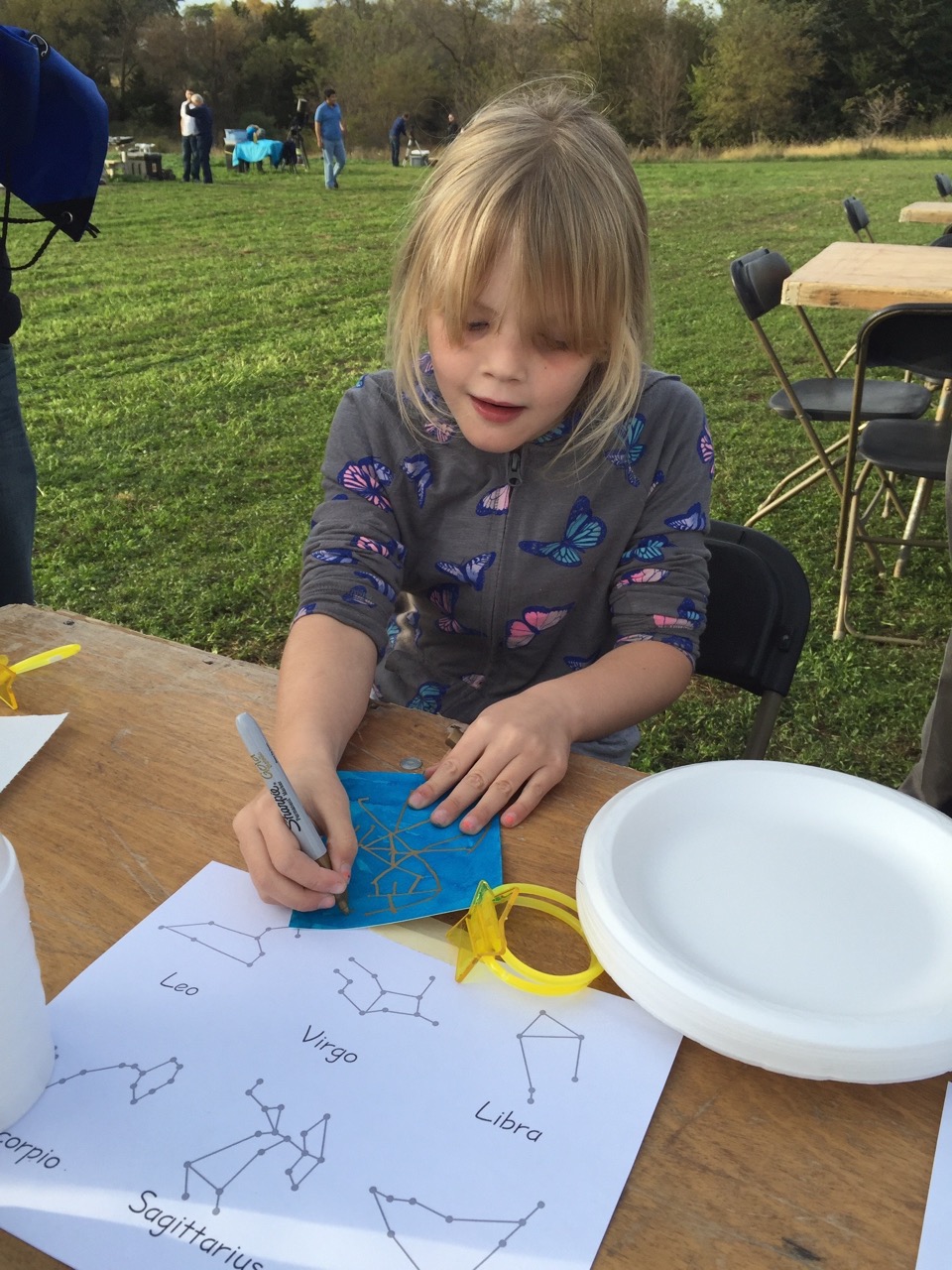 Any creative personalized keepsake that reminds your guests of the joy and wonder of astronomy and science is a good thing.
Clear skies!