During October 2012, our second high-altitude ballooning workshop was offered at MCC. This launch took place at Lake Manawa, Iowa. It is just across the river from Metro's South Omaha Campus and was chosen because it was close and we could avoid flying over Offutt Air Force Base. It was a little chilly and windy, but the skies were mostly clear and we had some interesting experiments prepared to fly. We used the new ripstop wraps and ULINE styrofoam containers.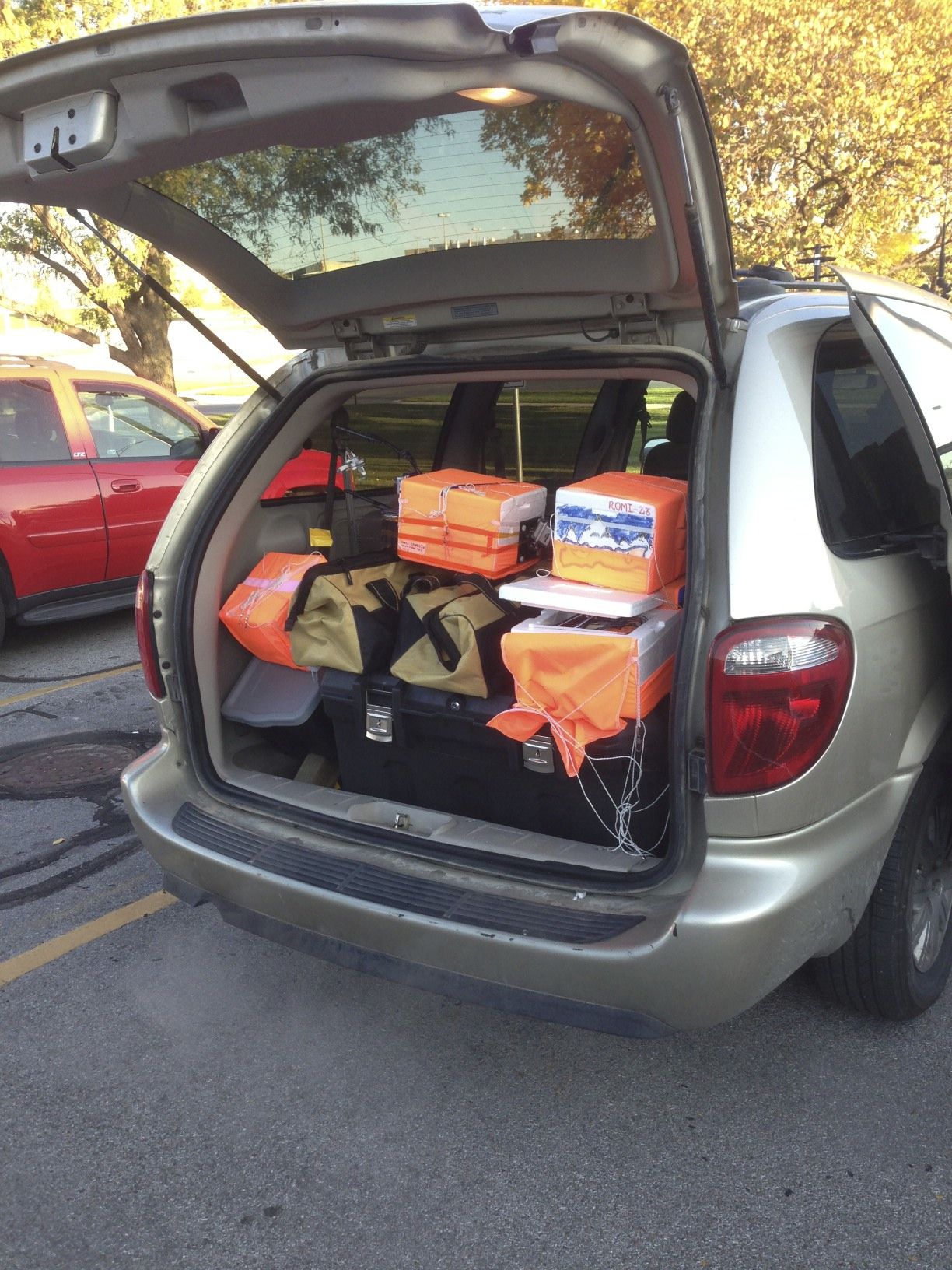 The path of the balloon was mostly west into Iowa. We drove on I-80 to maximize our speed, but it ended up being about 45 minutes south of Des Moines, which is already 2 hours from Omaha.
We had a LEGO X-wing fighter on the side of one of the pods and got some great pictures on the ascent. Sadly, it must have had structural failure sometime after the burst and was lost somewhere over Iowa. We cannot prove, but suspect, Imperial foul play.
The recovery was on a mowed grassy area in between corn fields.