This was the 7th year that Michael has helped with the Eureka! Girls Inc. summer camp held at UNO. The campers learned about high altitude ballooning as a way to do science. They participated in an exercise where they let small helium party balloons go with a personalized note attached asking for the person who finds it to contact us.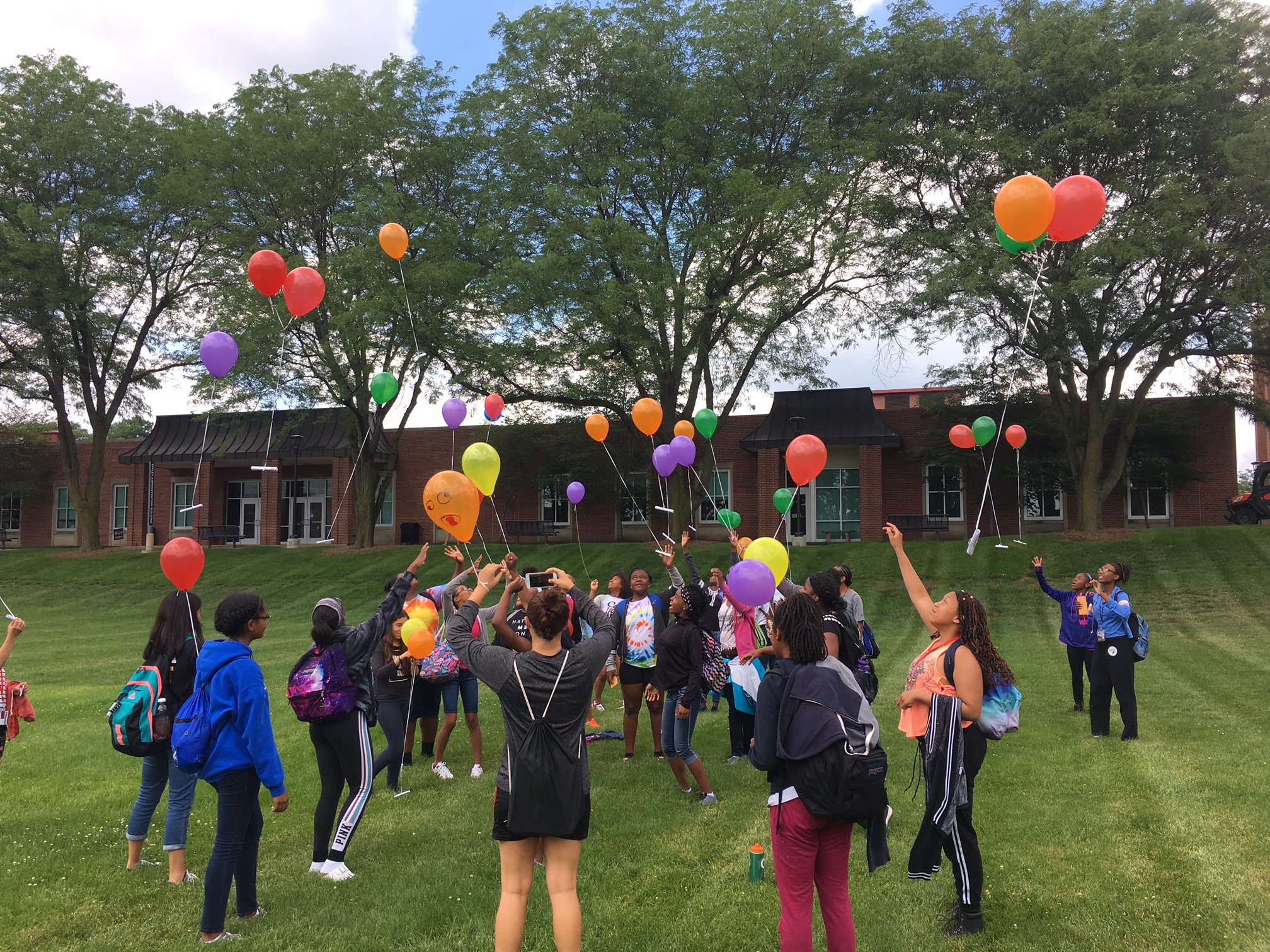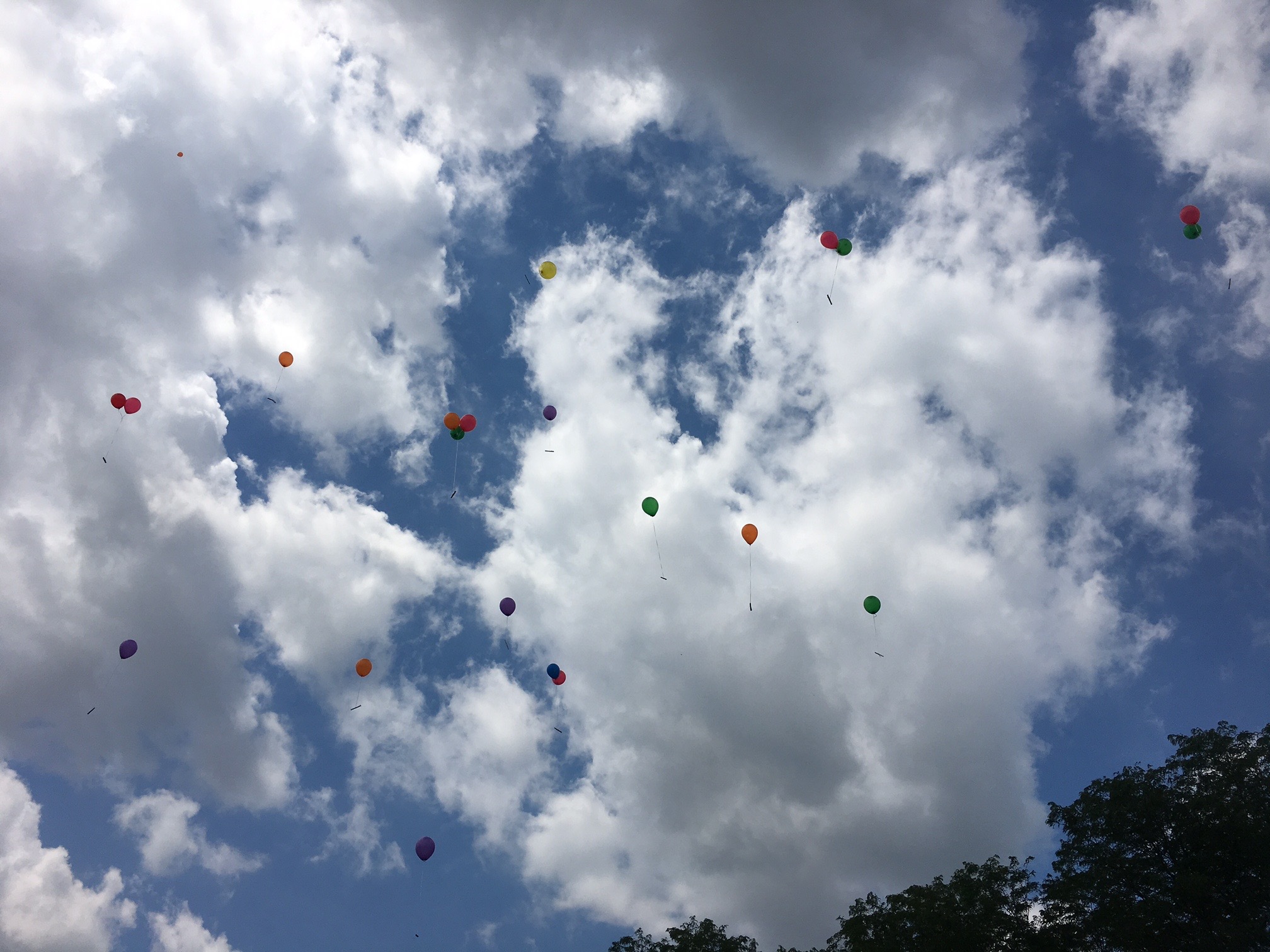 One of the notes was found in Malvern, Iowa – over 30 miles away!
On the day of the flight, the suggested experiments were packed in the pod, the tracking methods were tested and the balloon was filled.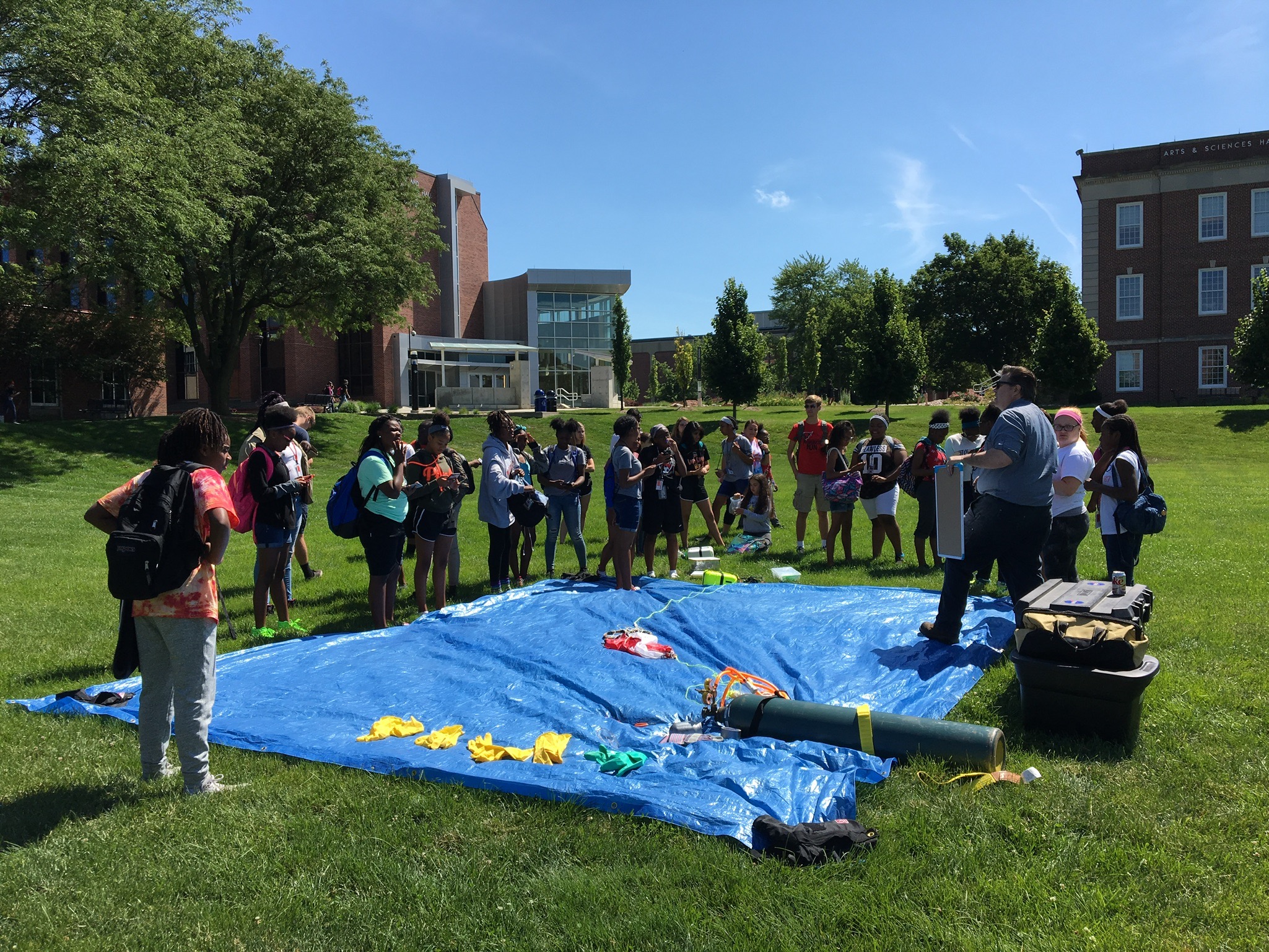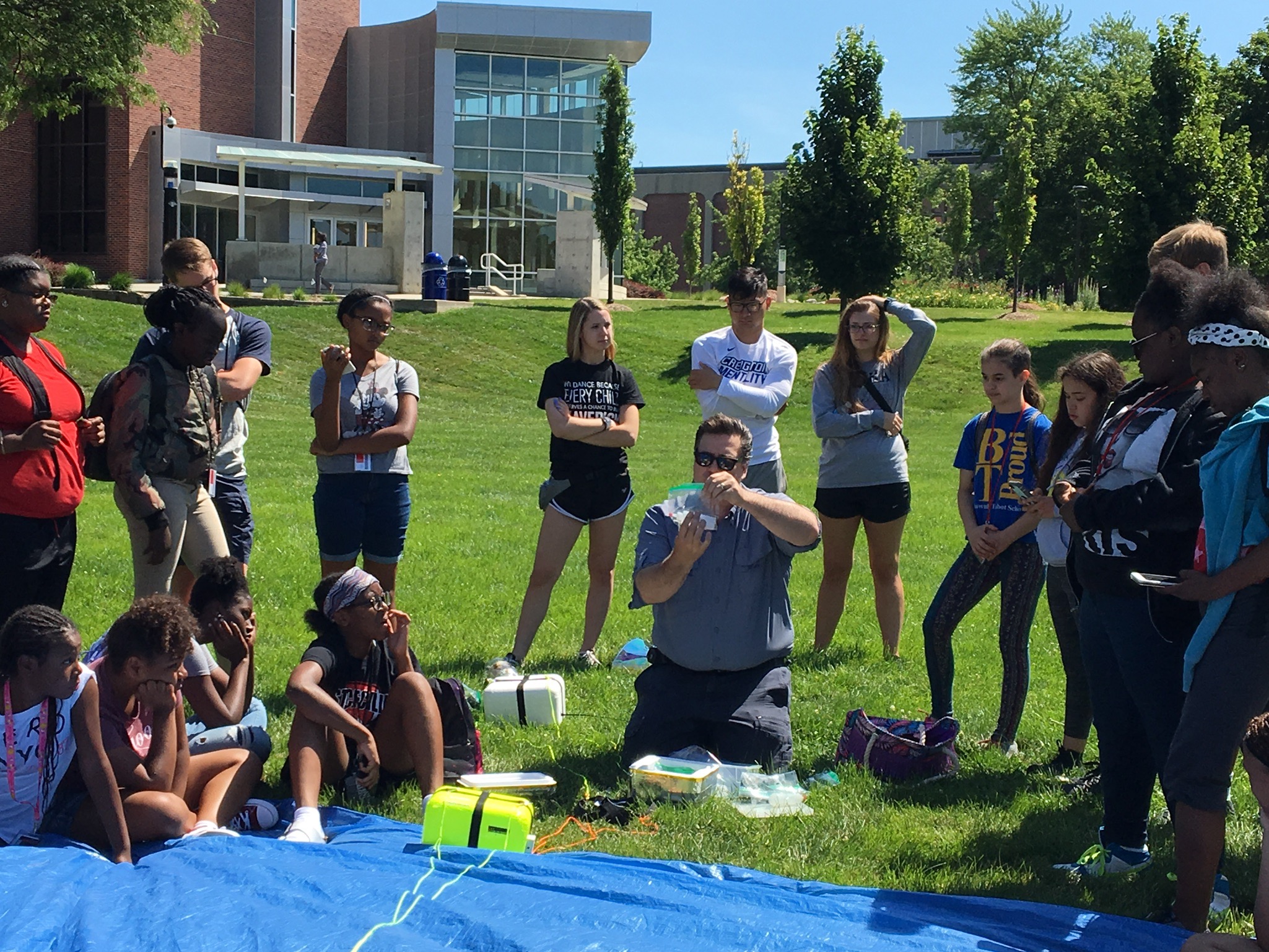 Representatives (photos) of the girls in a bottle "rocket ship" were to go on an adventure in near space.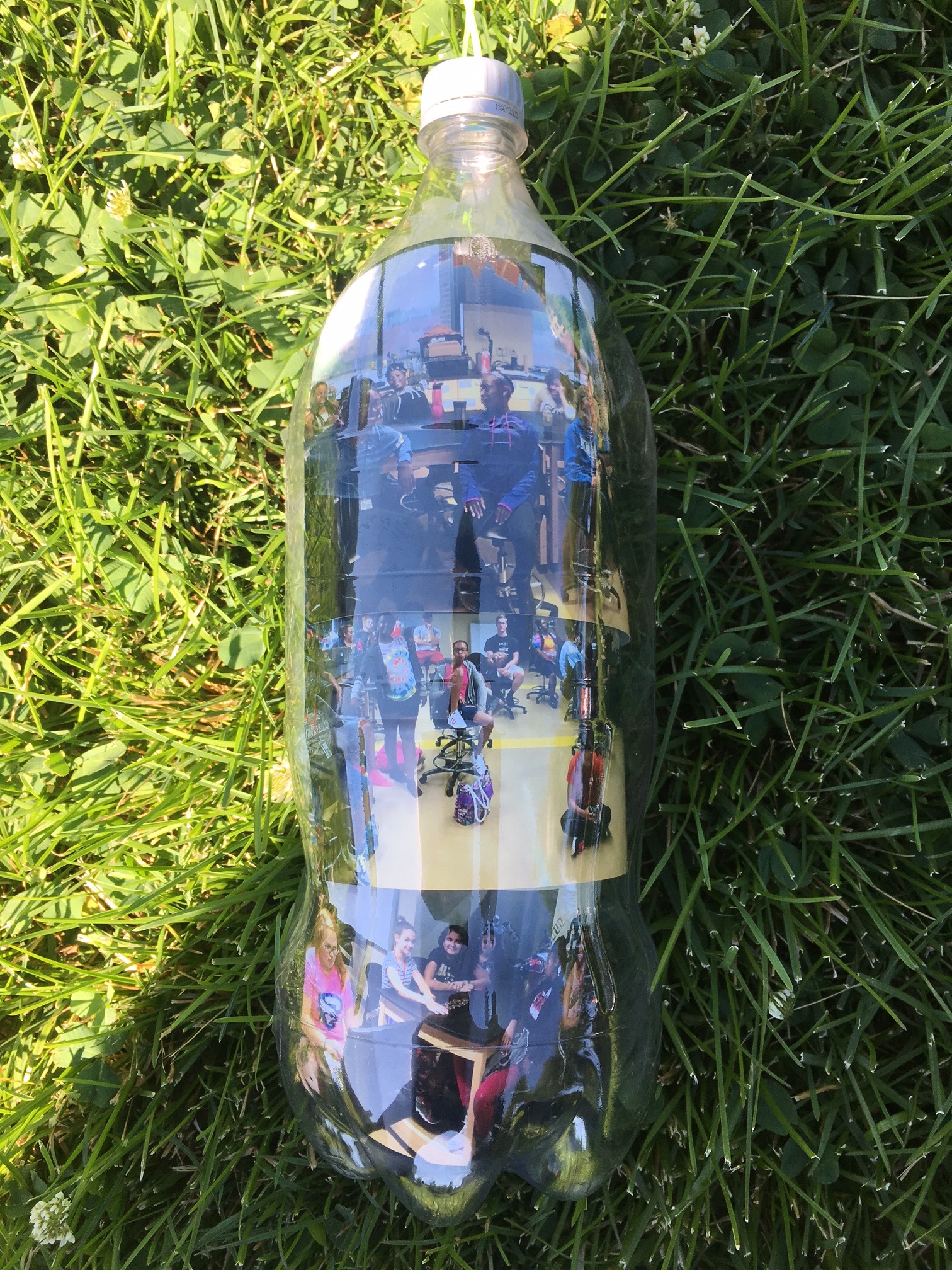 Snapshots from the Go Pro Sessions camera on the pod catches the girls saying, "Bye!" to the payloads.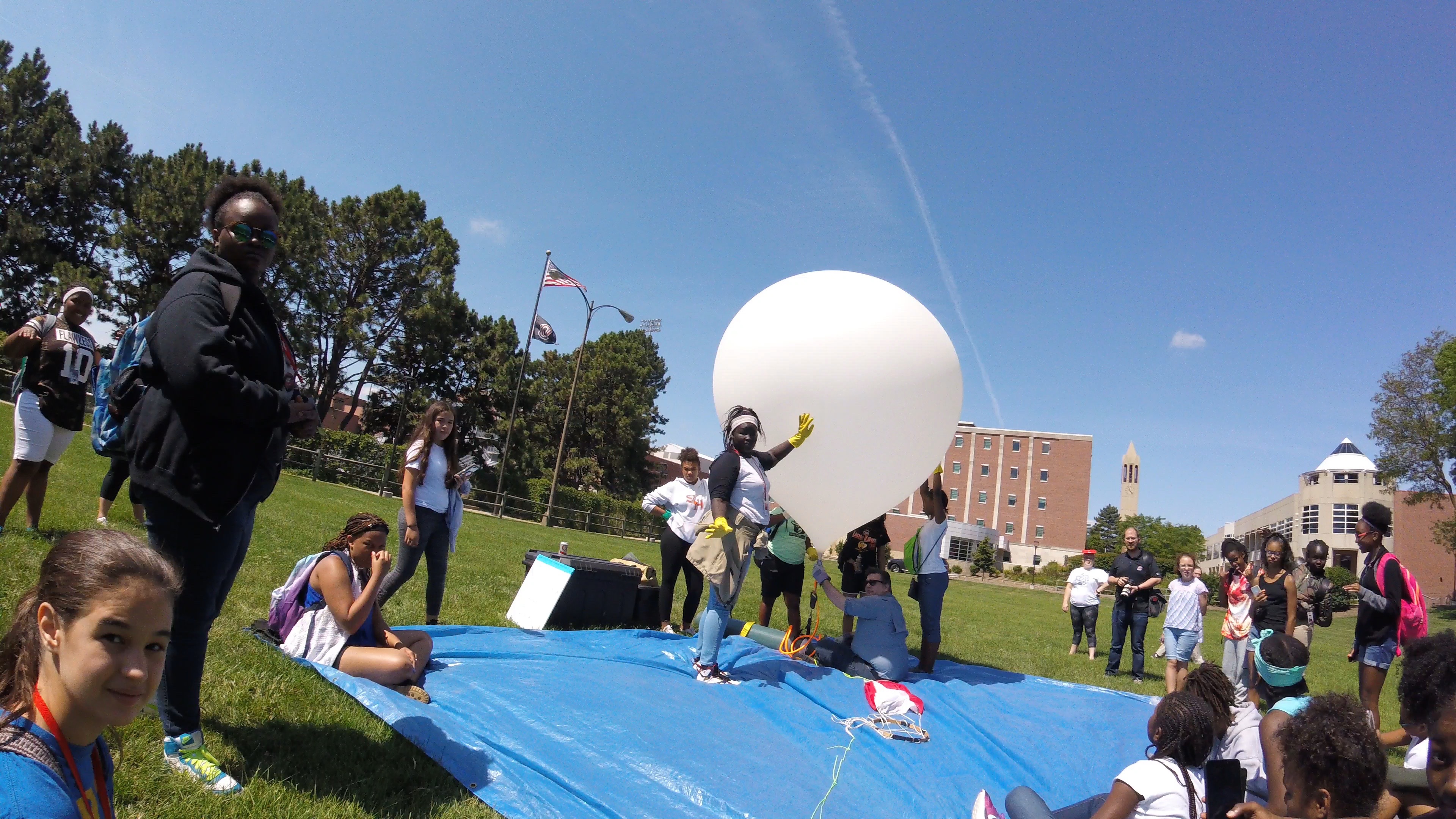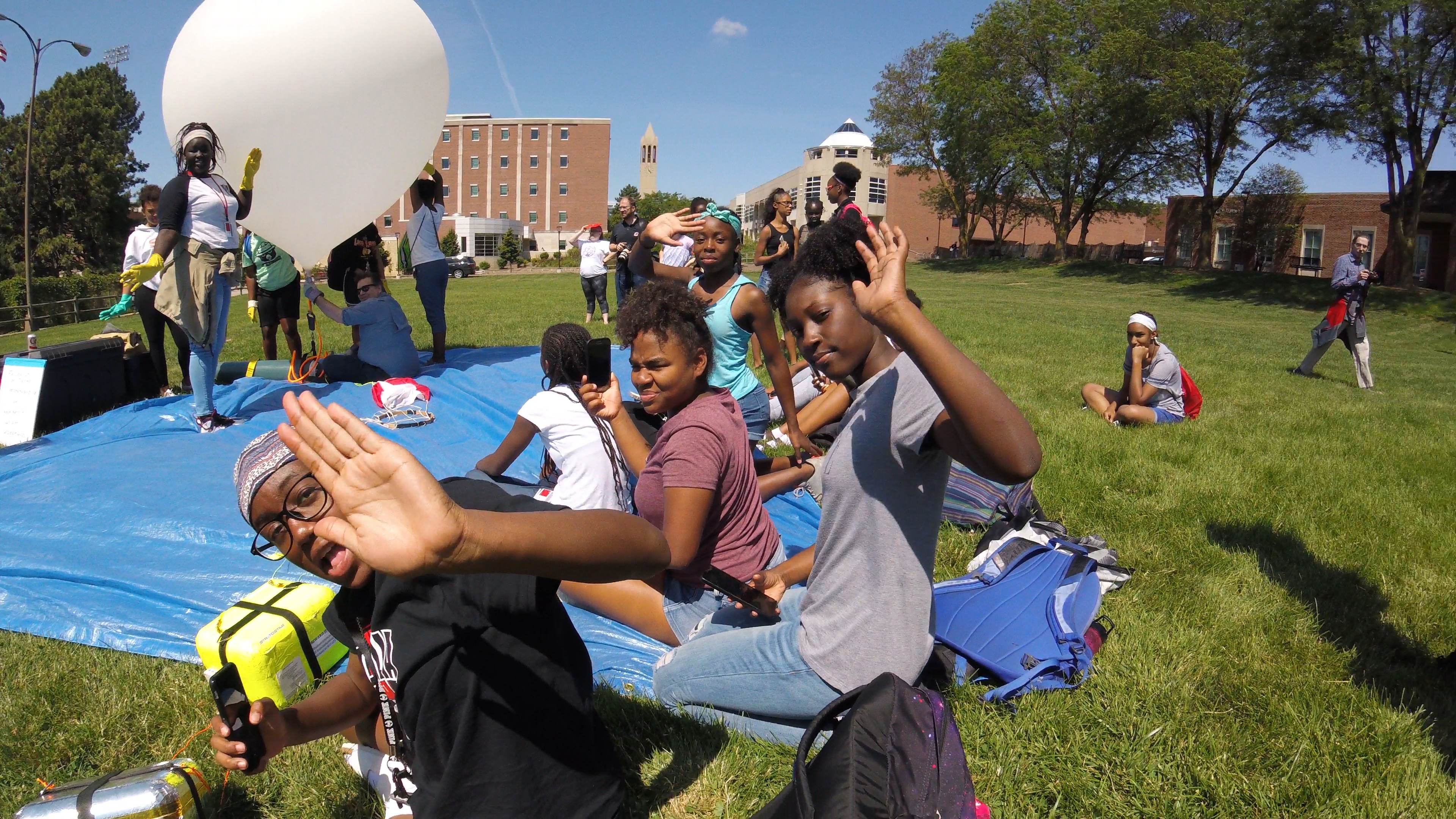 Ready for the countdown?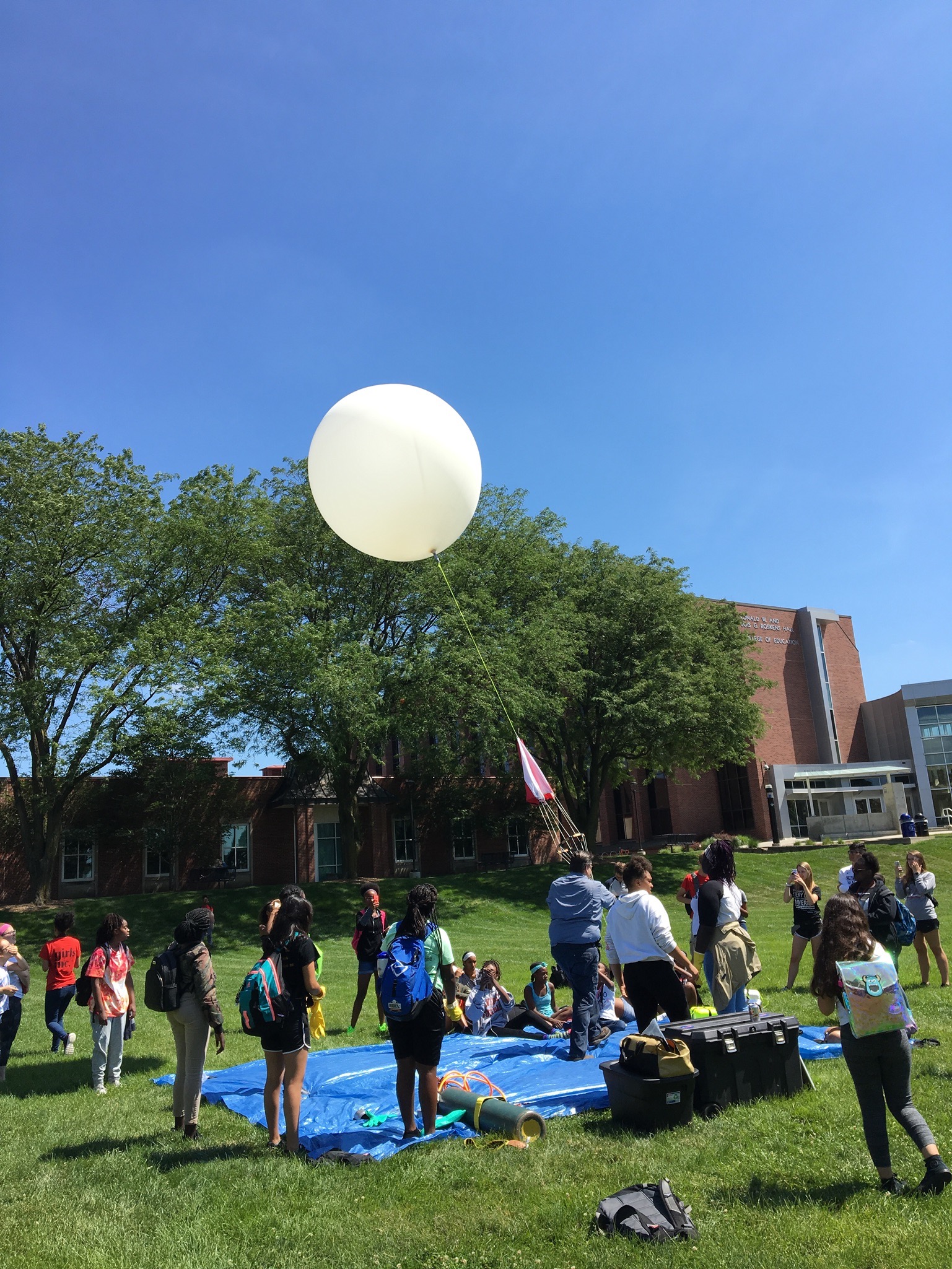 Off it goes!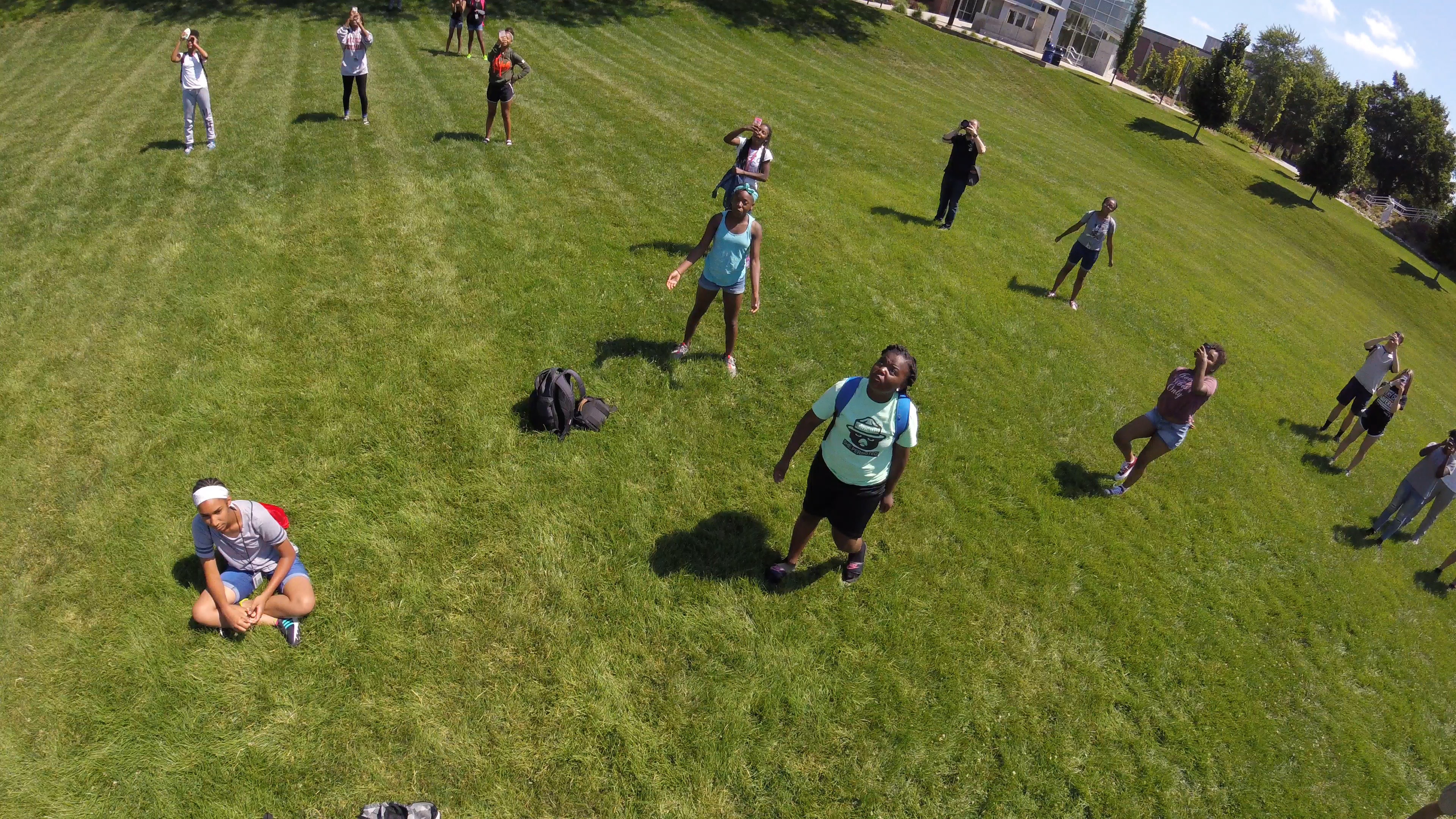 UNO Pep Bowl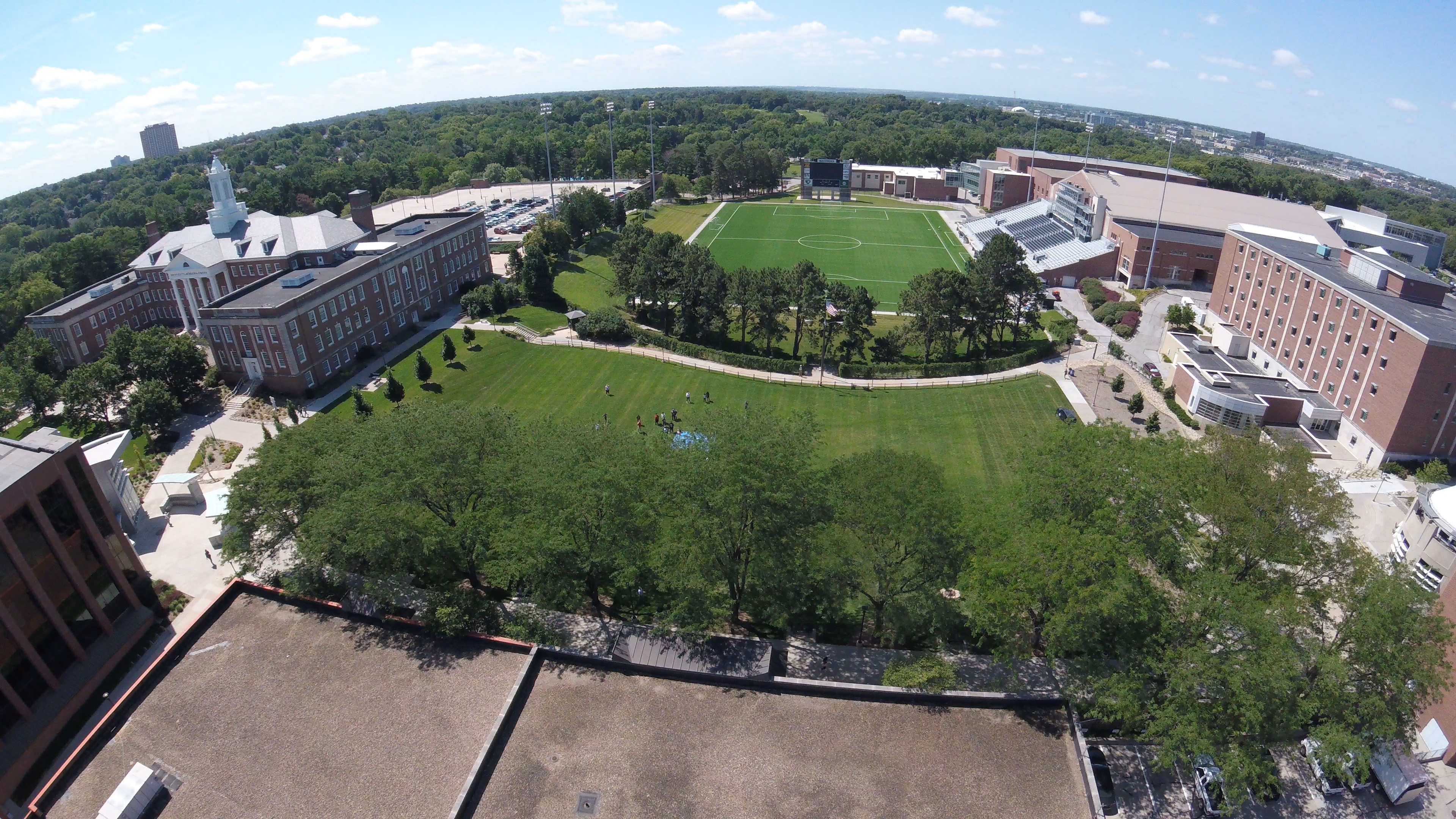 UNO campus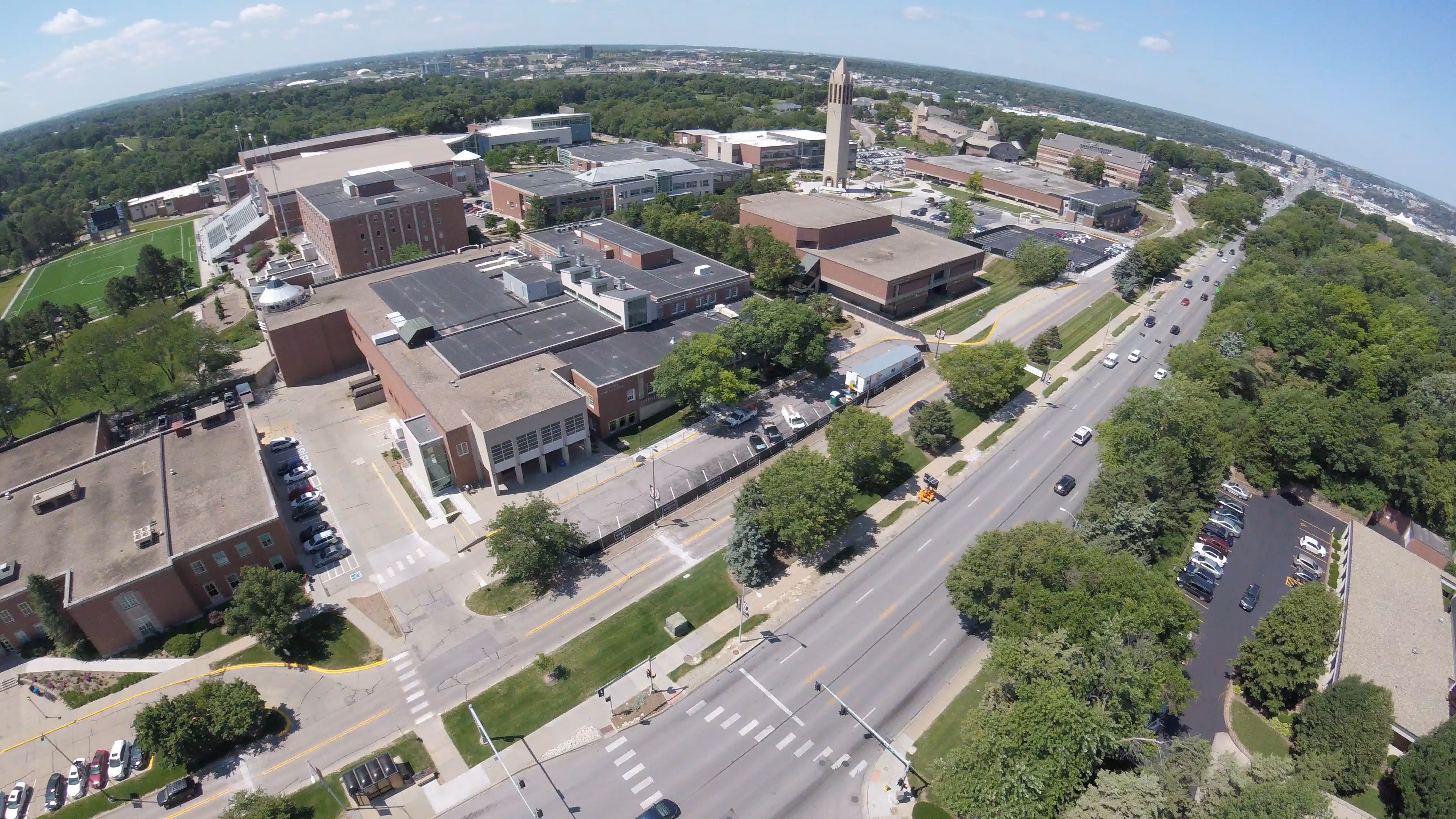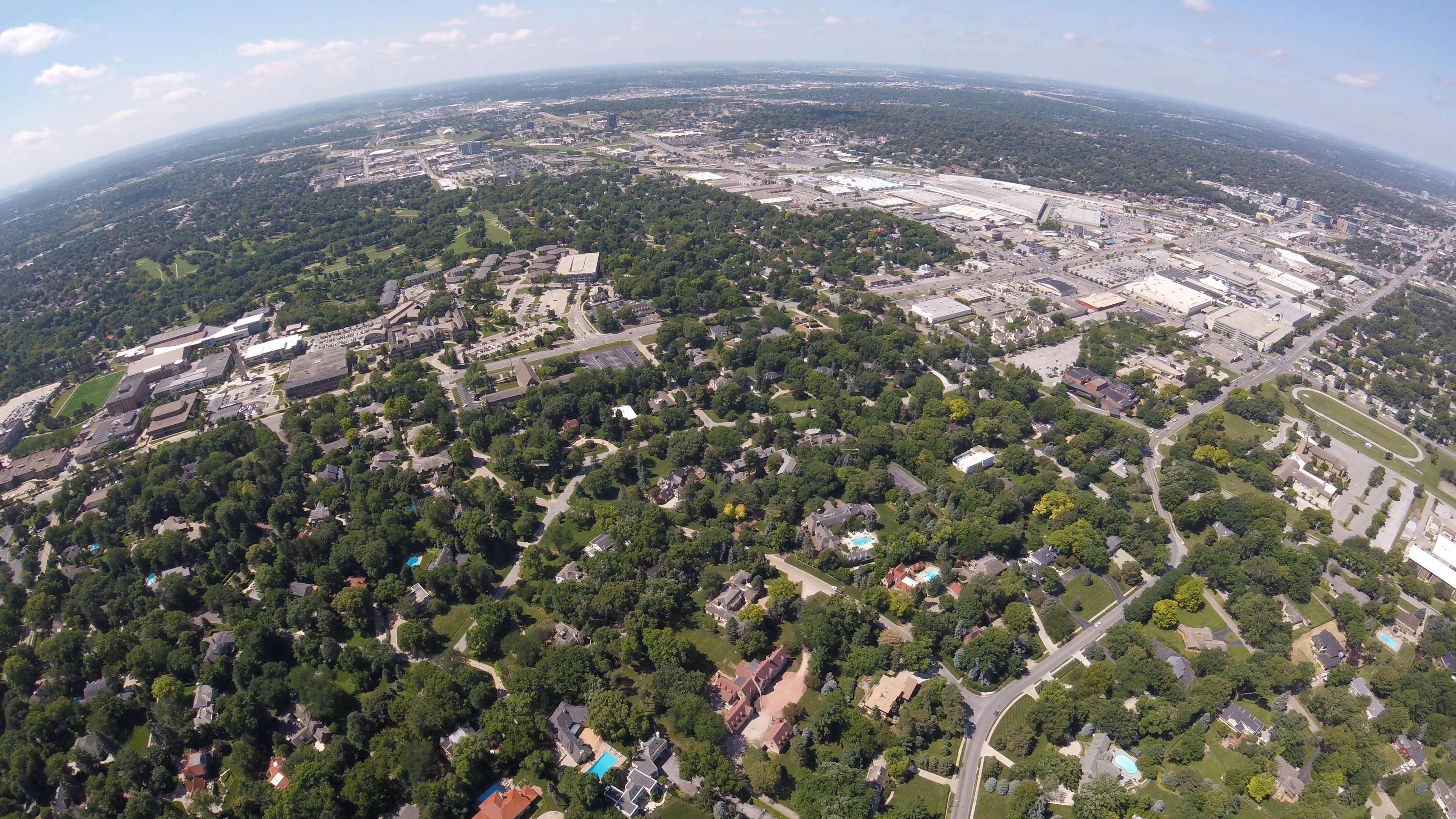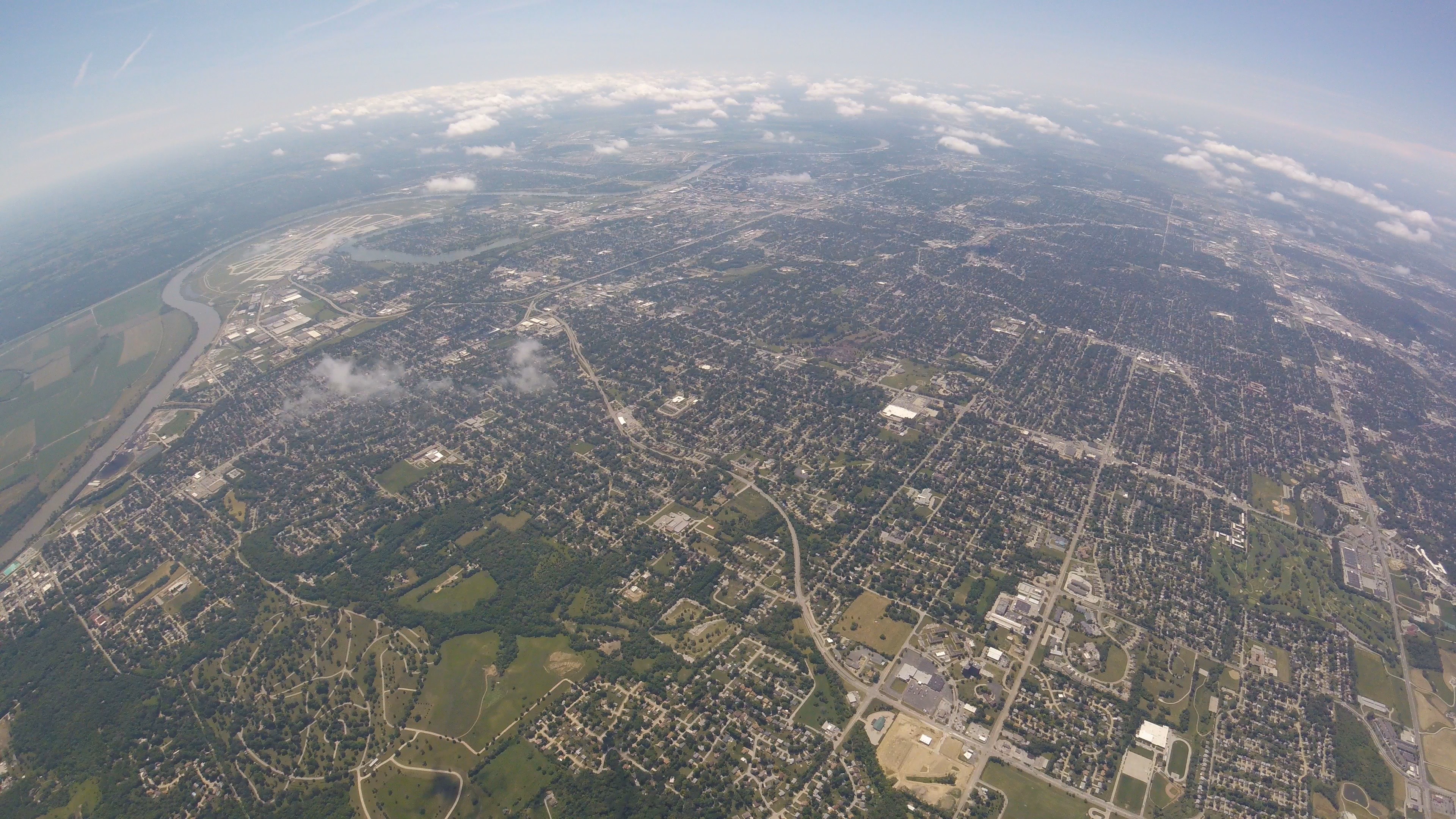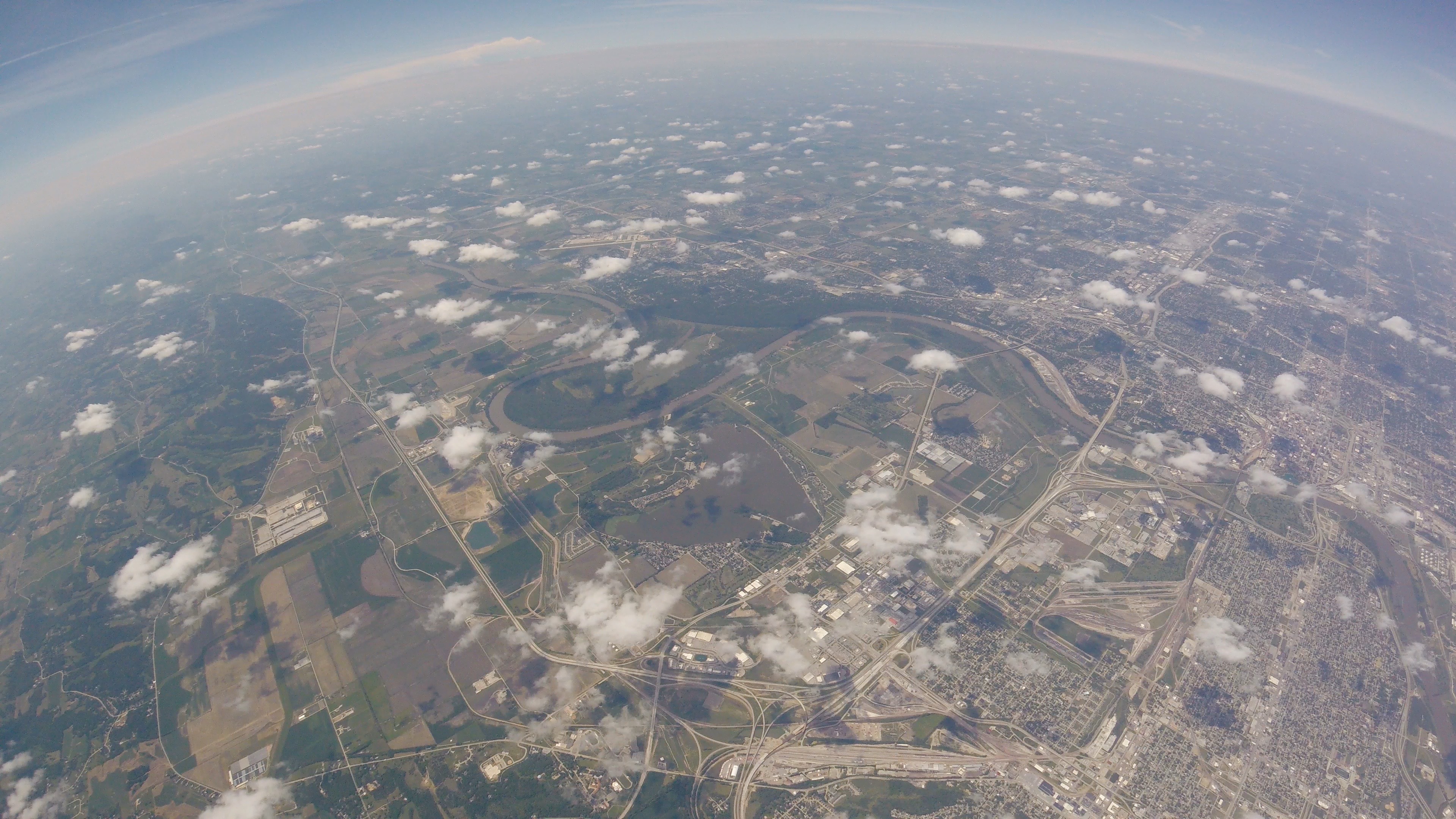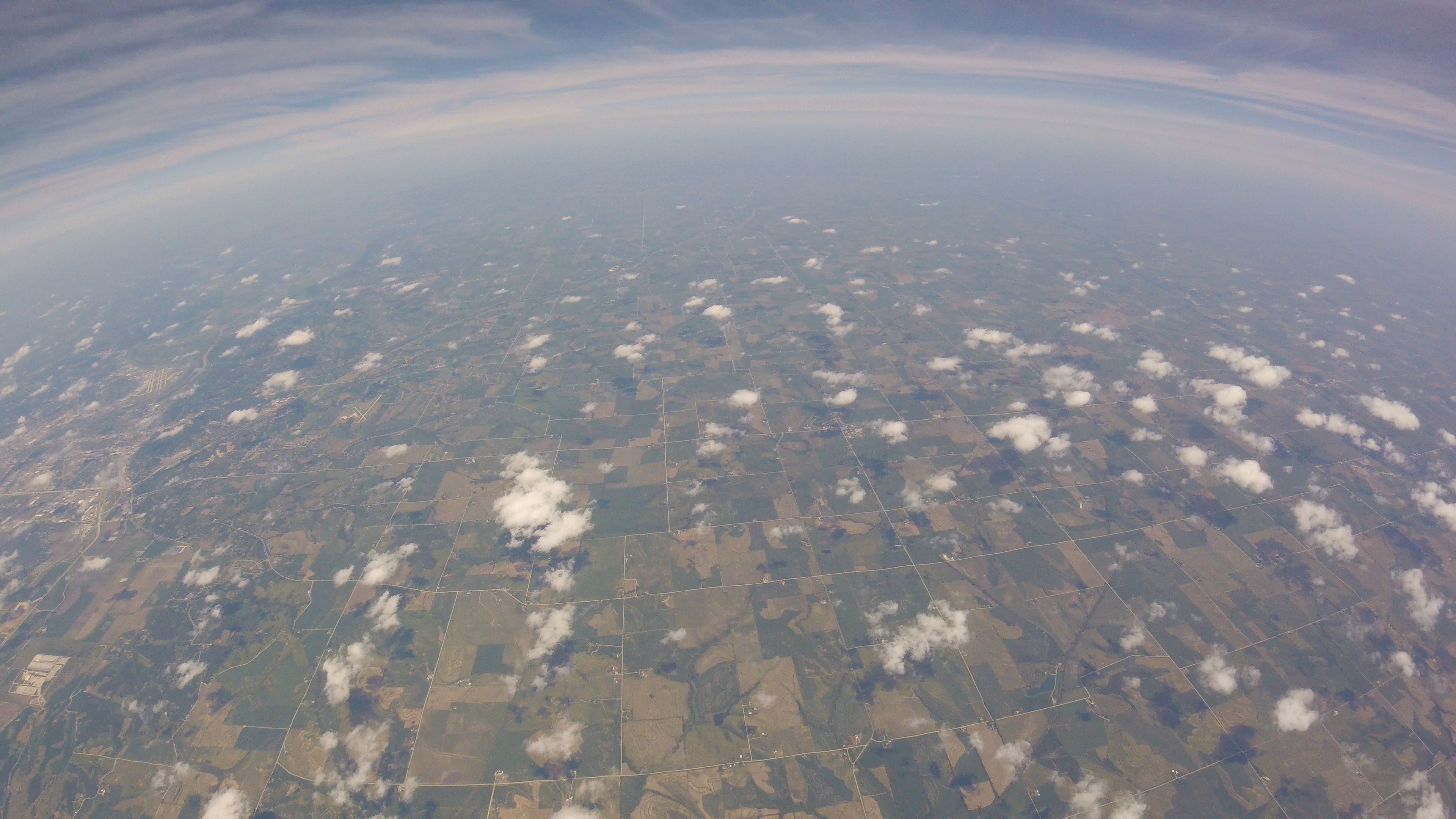 The balloon had a very slow ascent rate. It was a light string of payloads just a bit over 6 pounds. We put 14 pounds of lift in the balloon, but the balloon didn't act like it. We think there was something wrong with the scale when we measured the lift. That means that the camera battery died when it was only about 30,000 K ft. in altitude. It ended up rising to over 97,000 ft.
This was the longest time in flight for any balloon we've done, about 5 hours. It only traveled about 85 miles in that whole time though. Our prediction had it landing near Shenandoah, IA (about 50 miles away), but it landed near Maryville, MO. The participants were able to watch the progression of the balloon online as they continued their activities during the afternoon.
It landed in a tree, but the parachute was near to the ground so Michael could pull and dislodge the "rocket ship" photo bottle that was snagged on one of the branches.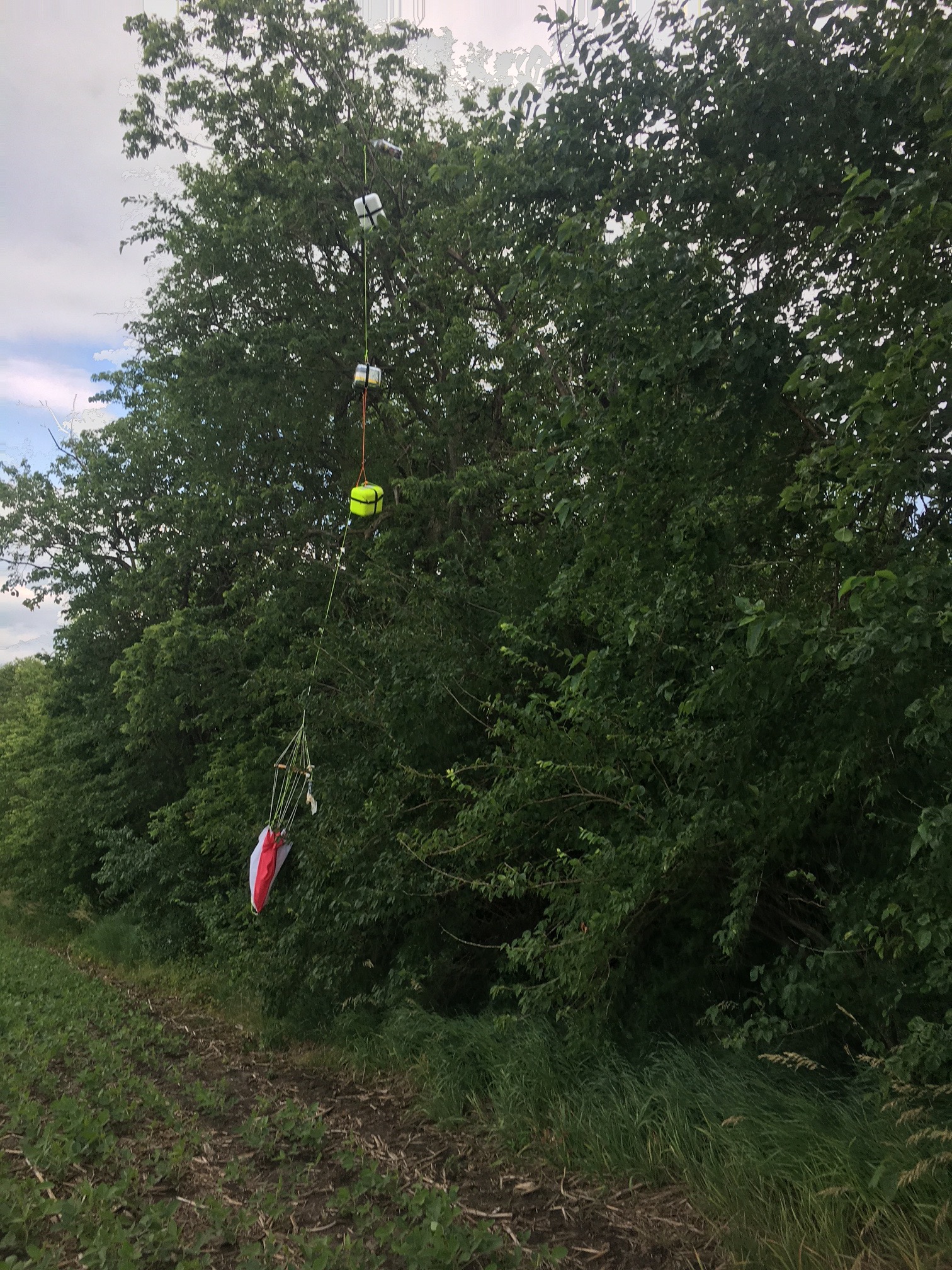 The following day, there was a debrief at the camp where the girls looked at data from the flight and examined their experimental results including their favorite test, trying to tell the difference between the taste of M&Ms that have been to near space compared to control M&Ms that stayed on the ground. Sometimes science tastes like chocolate.
All's well that ends well and we hope the Girls Inc. campers had a fun and interesting learning experience.