To prepare for the Big Red Balloon launch at the Huskers halftime football game, we had access to the stadium to practice and to time the fill and get the lay of the land. We had an organizational meeting in the morning at Morrill Hall on the UNL campus.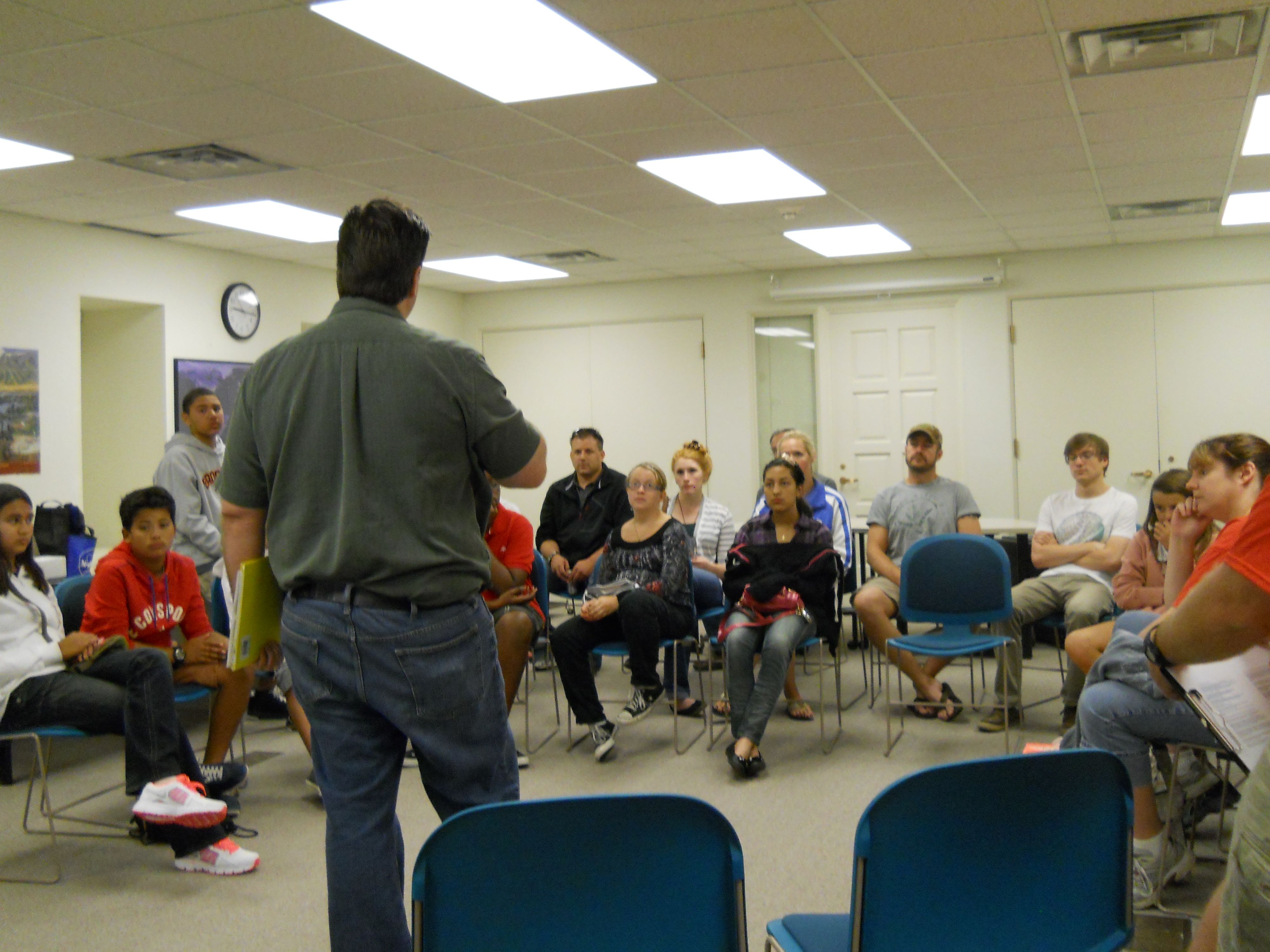 We passed out the t-shirts for everyone to wear the following week at the Husker launch and they looked great!
We then walked to the stadium.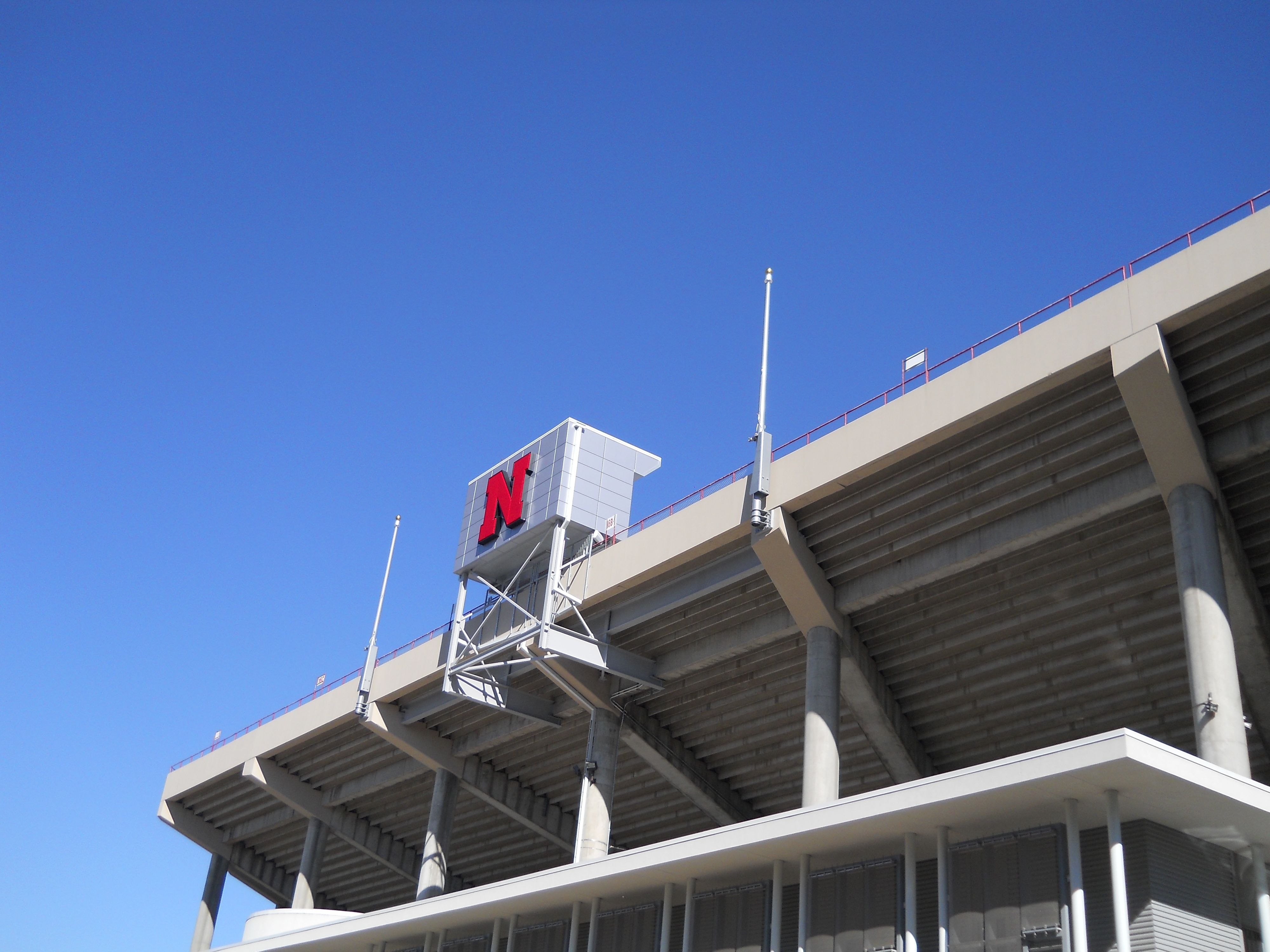 The weather was nice and the kids had a great time on the field.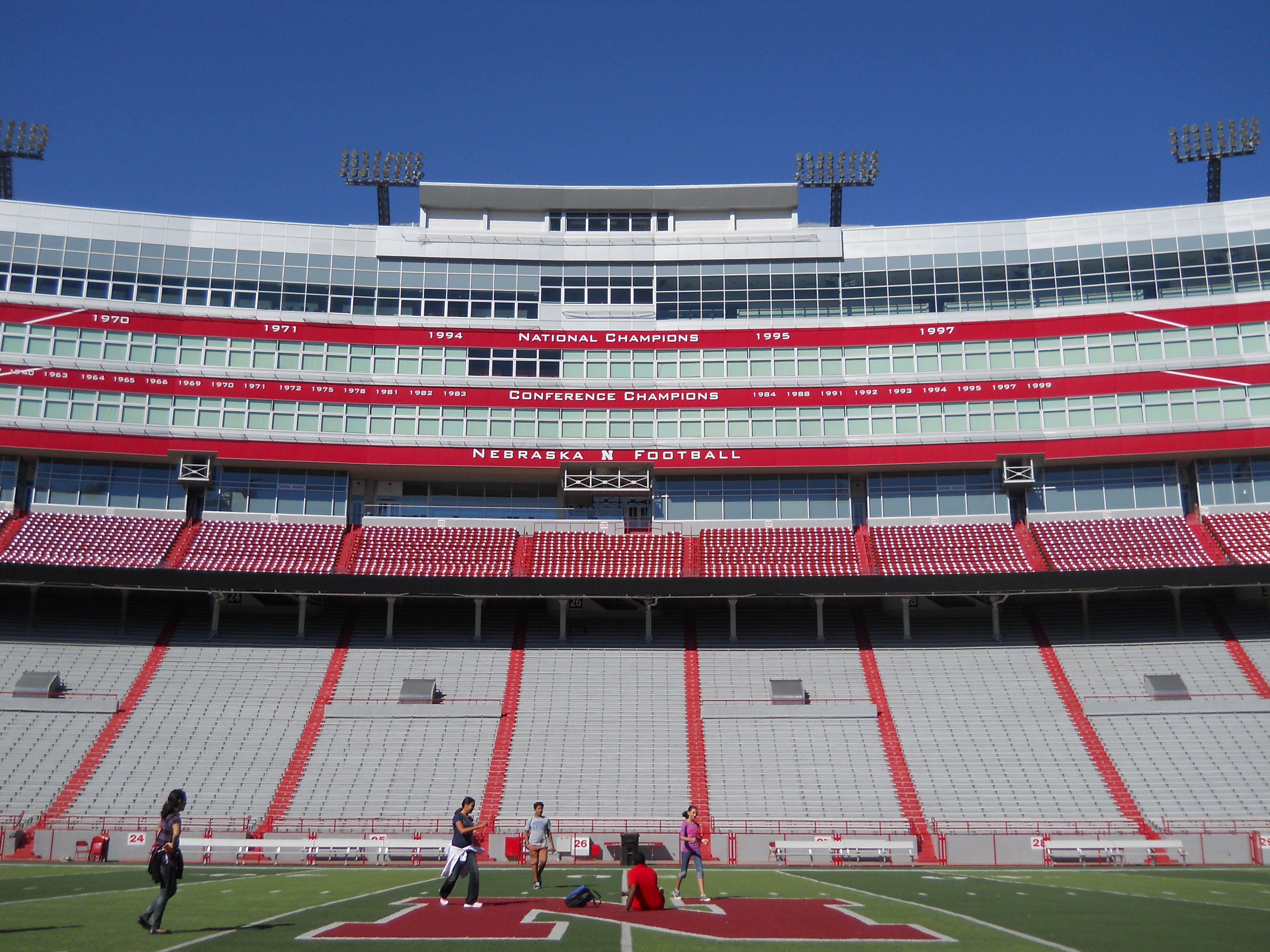 We set up in the tunnel to practice filling the balloon in an enclosed space to be walked out for the release.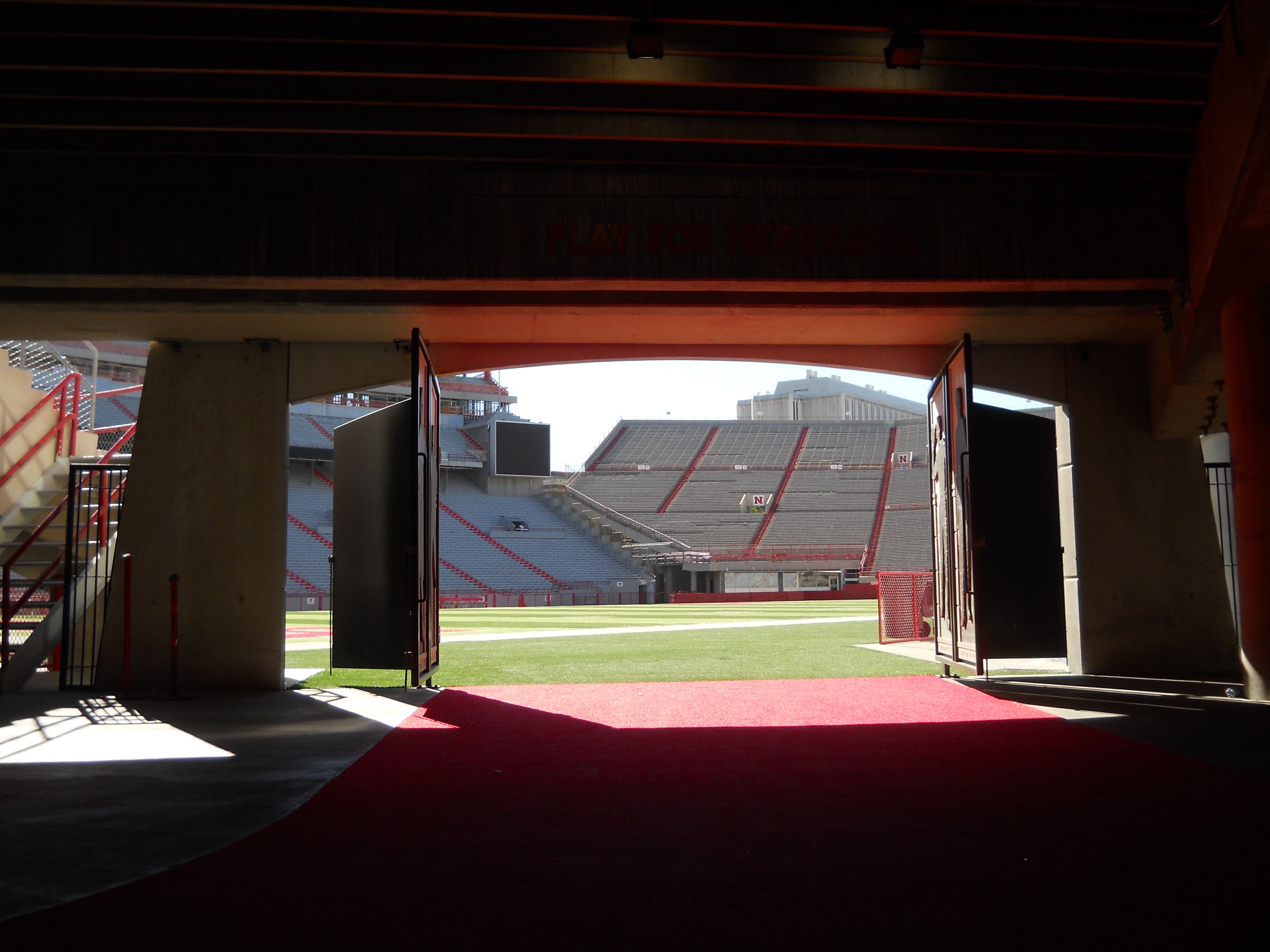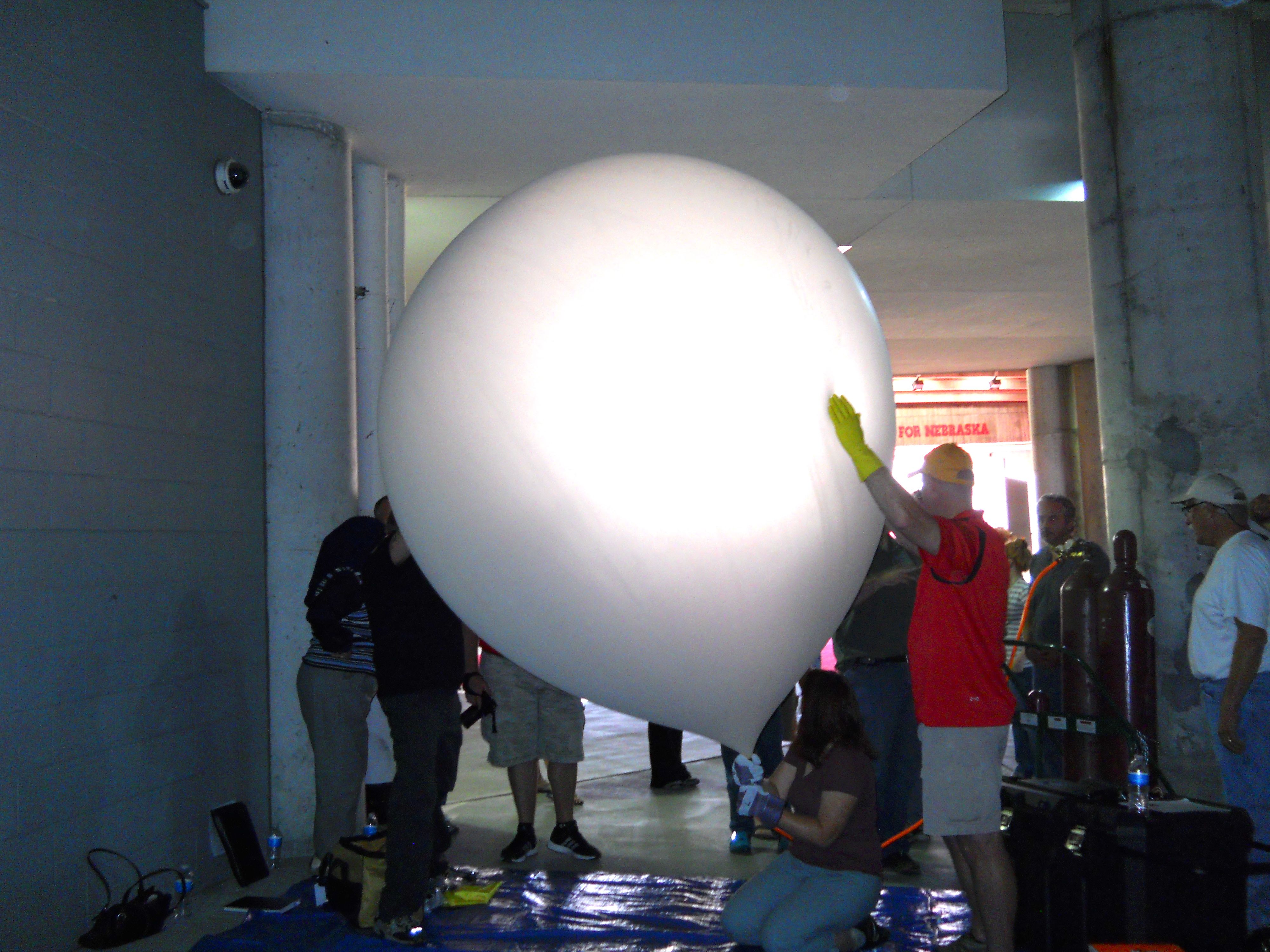 We wanted to walk a test weather balloon with no pods to the middle of the football field and release it to make sure the wind currents in the stadium would not cause it to go in an unwanted direction. On the east side of the stadium, new skyboxes were being constructed with booms hanging over the existing structure. We wanted to make extra sure to avoid those. We also wanted to time how long the process would take.
In this next photo, it looks like the balloon was very close to the boom, but it was actually nowhere near it as it ascended above the stadium.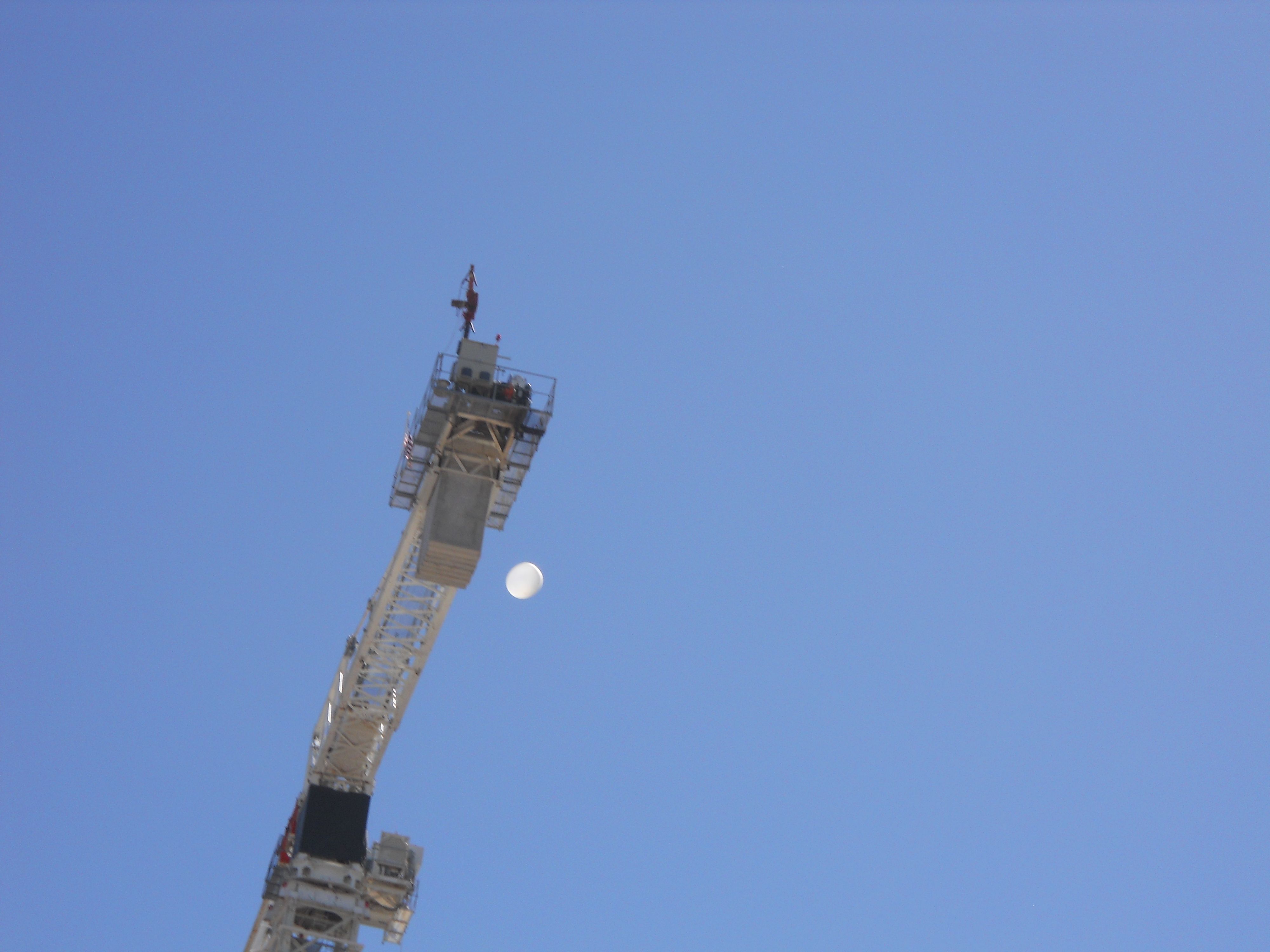 We decided to have lunch and then do a test launch with the pods. We started filling it in the tunnel and then planned to complete the fill on the side of the field. 
The students helped hold the string of pods.
Are you ready?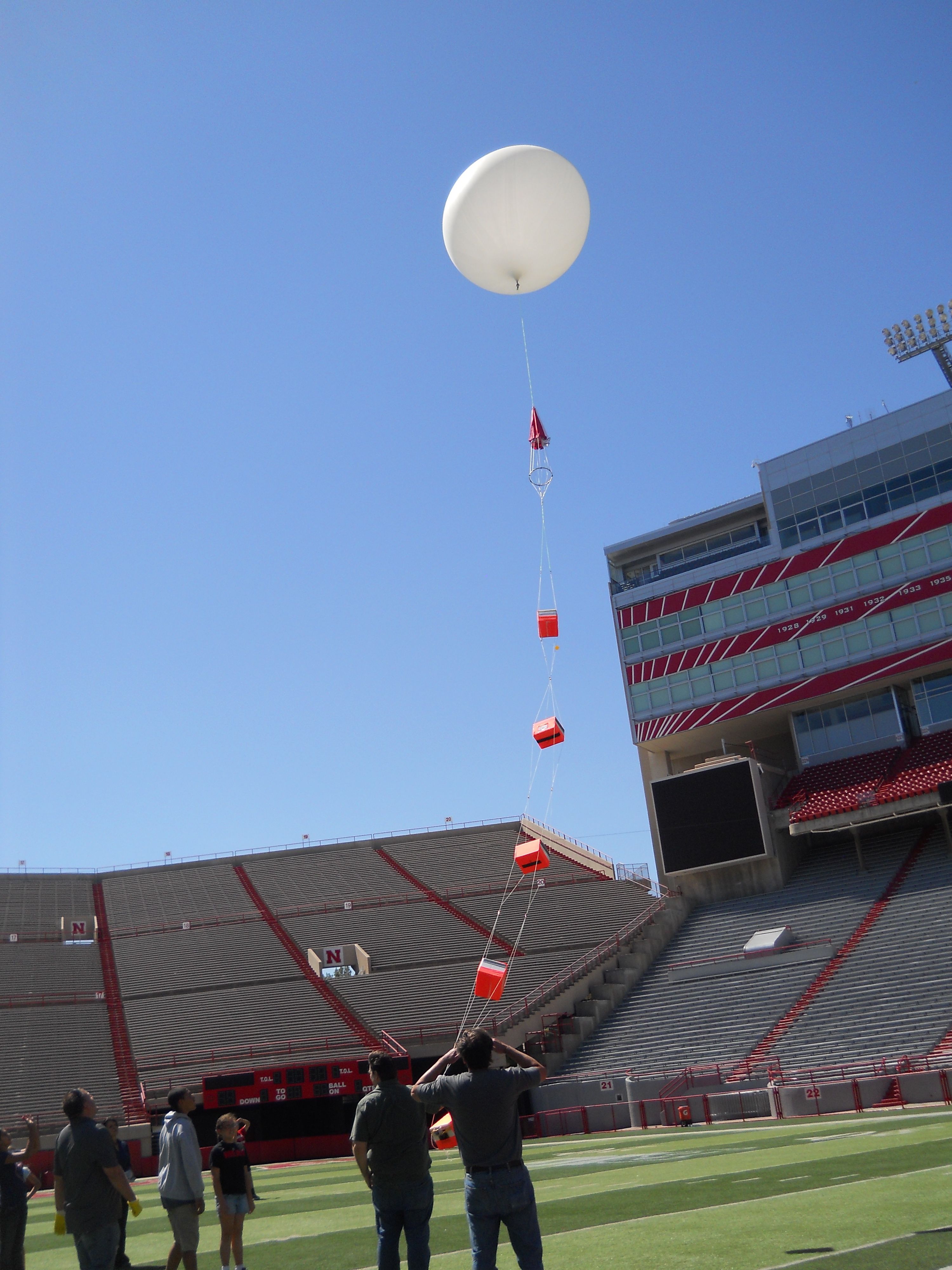 Liftoff!
Because it took FAR too long (several minutes as opposed to our allotted 30 seconds) to walk to the center of the field, it was determined that most of the participants would be on the sidelines at halftime and a separate team would fill the balloon with the experiment pods behind the Husker Vision big screen display on the north side of the stadium at leisure and release on cue at halftime. It turns out that we ended up having 2 balloons released from the roof and one balloon with a commemorative poster released from the field.
Our practice balloon drifted southeast landed very near a farm about 20 miles away.
With the collection of the equipment, we only had one week to prepare for the launch in front of over 85,000 people at the football game.